The daughter of a respectable financier, who, it would seem, was predetermined by the fate of a graduate of a prestigious financial institution, unexpectedly for everyone, becomes a promising aspiring actress in our country. In addition, Sofia Zaika carefully warmed up interest in her person for quite a long time, hiding the name of her common-law spouse.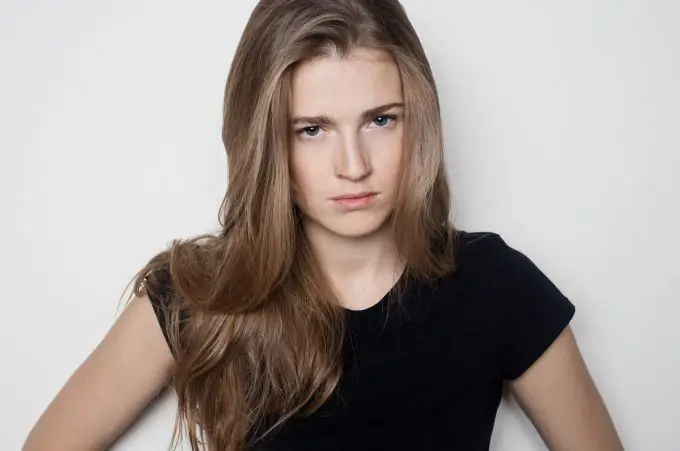 The aspiring actress Sofya Zaika is a brilliant representative of creative, creative youth. After all, she herself is still surprised by the fact that when reading any cinematic announcement with her name, she does not immediately understand who it is about. And the acting profession attracts her more due to the fact that with each new reincarnation she has to re-implement her abilities.
It is interesting that, despite her age, she, as a participant in secular parties and a true resident of the Northern capital, calls herself Sophia Pavlovna. She uses such an appeal not only in the society of the elite, but also when registering on social networks.
Biography and filmography of Sophia Zaik
On April 12, 1988, a future model and actress was born in the city on the Neva. Since Sophia's father is Pavel Zaika, the head of the Moscow office of the Latvian bank ABLV, well known in the world financial circles, the initial career of an economist, a graduate of St. Petersburg State University was simply predetermined for her.
However, when Sophia went to Moscow, she did not begin to realize herself in the acquired profession, but chose the specialty of a stylist, getting a job in a design house for Ulyana Sergeenko. And in 2014, Zaika decided to enter the Moscow Art Theater School on the course of Sergei Zemtsov and Igor Zolotovitsky.
Despite the fact that Sophia Zaika recently made her debut as an actress, her name is already well known in the cinematic community. After all, her filmography already contains very serious film works: "Mysterious Passion" (2015), "Viking" (2016), "Agatha Nights" (2016), "Petersburg. Only for love"(2016) and"Mayakovsky"(2017).
By the way, the film "Viking" is by far the highest-budget domestic film project, the work on which lasted for seven years.
Interesting facts from the personal life of the actress
Officially, actress Sophia Zaika is not married. However, her status as a "common-law wife" of media tycoon Konstantin Ernst has long been no secret to anyone. In this family union, two children were born, whose names are not known.
Despite the many rumors around her person associated with the romantic aspect, the actress does not officially admit anything, but does not deny either. And from the cashback on Instagram under a joint photo with the head of Channel One, written on his birthday, it became obvious to many that their relationship had acquired an official status.
By the way, information about the secret wedding of Zaika and Ernst appeared immediately after the birth of their second child in April 2017.