Kerry Washington is a famous American actress and producer, whose path to fame began with participation in school theater productions. The childhood hobby grew into a profession. Later, Kerry starred in dozens of films and television series, which brought her the recognition of film critics and the love of millions of fans.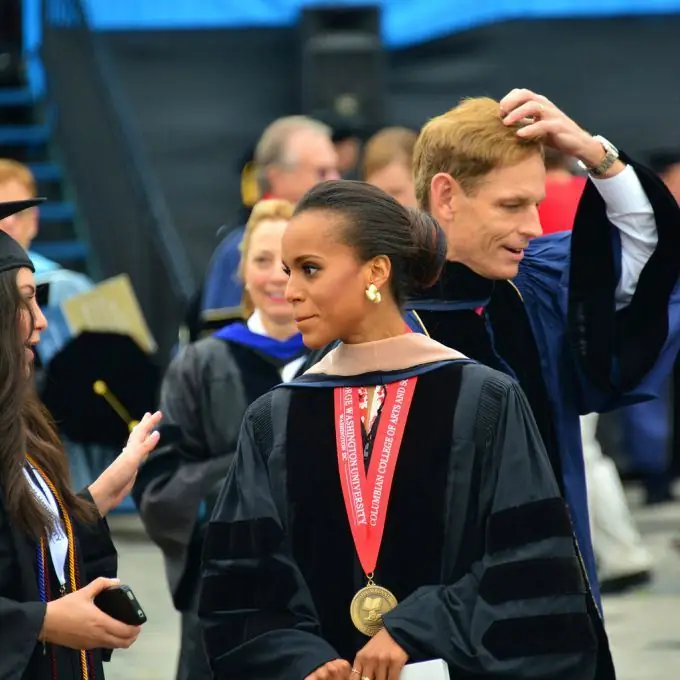 short biography
Kerry Washington, whose full name sounds like Kerry Marisa Washington, was born on January 31, 1977 in New York City, namely in the Bronx area. Her father was in real estate, and her mother was a professor and educational consultant.
From an early age, the future actress loved to perform in front of the public and often told her parents about her desire to perform on stage. But they did not attach much importance to their daughter's hobby.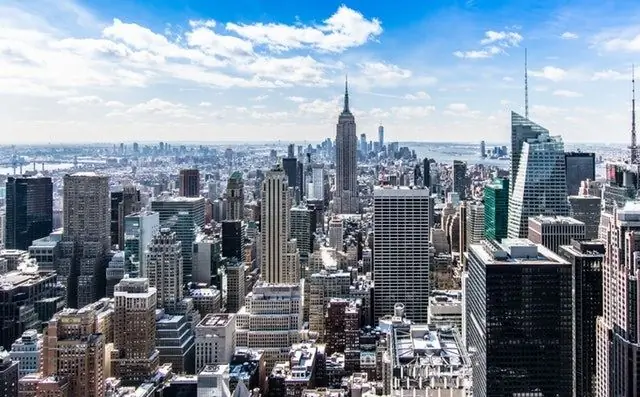 New York City View Photo: Lukas Kloeppel / pexels
However, already in her teens, Kerry Washington fully established herself in her intention to become an actress. She attended the same high school as Jennifer Lopez. The girls made friends and supported each other in their desire to take their rightful place in American show business. In addition, Washington learned to dance with Lopez.
The future actress participated in school theater productions and soon became one of the most popular students in her school. Later, to improve her acting skills, she joined the TADA! Youth Theater, which worked with children and young people.
Also, Kerry was interested in politics and even attended the performance of Nelson Mandela, which took place at the baseball stadium "Yankee Stadium" immediately after his release from prison.
After graduating from high school in 1994, the girl decided to continue her studies at George Washington University, where she studied sociology and anthropology for several years. The diploma of this educational institution became for her a kind of guarantor of stability in case she could not realize herself as an actress.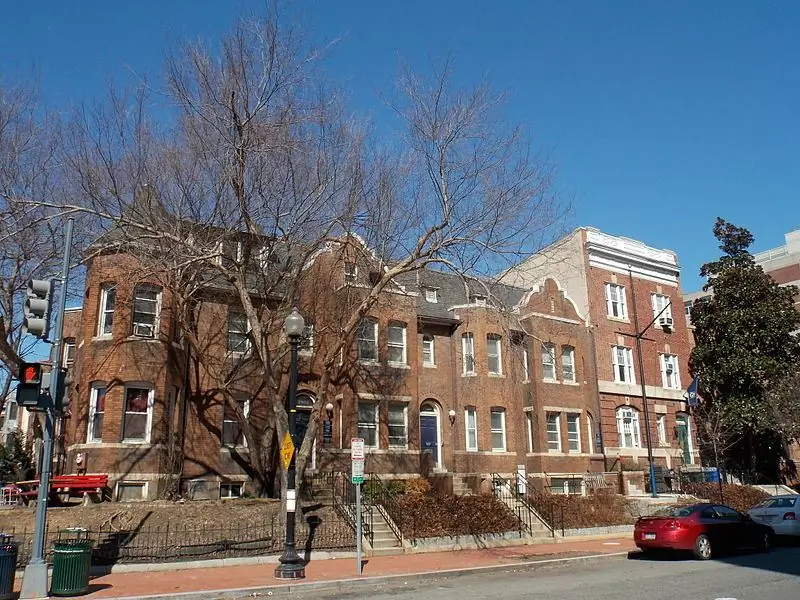 One of the buildings of George Washington University Photo: Farragutful / Wikimedia Commons
Then the actress went to Michael Howard Studios, where she took acting lessons and focused entirely on the acting profession.
Career and creativity
Kerry Washington's professional career began in 1994 with filming in commercials and music videos. In the same year, she got a small role in the adventure series "Magical Make-Over", and in 1996, she starred in a series of educational films called "Standard Deviants".
In 2000, Kerry made her debut in the feature film Our Song. The film was not very successful. However, the aspiring actress managed to loudly declare herself and impress the critics. Such success only strengthened the girl's desire to build a career in the film industry and she starred in several more films, including "The Last Dance Follow Me" and "Bad Company".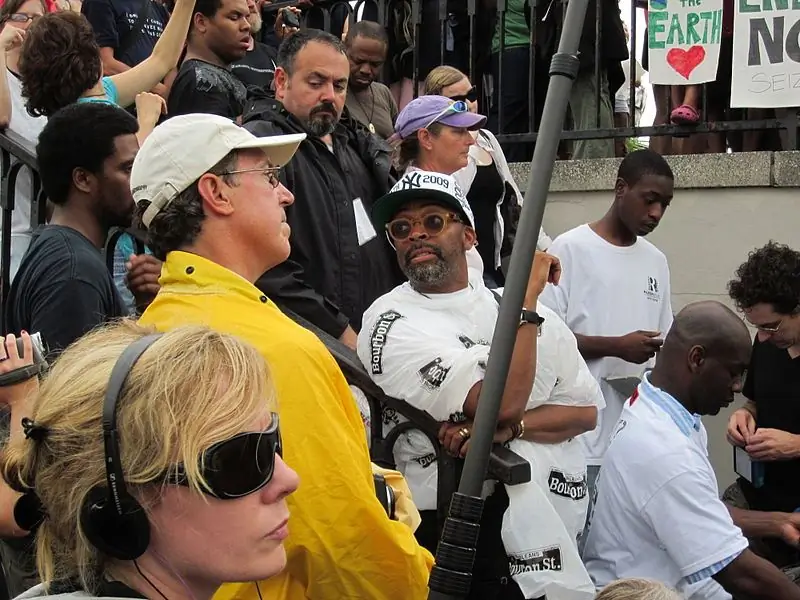 Director, Writer and Producer Spike Lee Photo: Infrogmation of New Orleans / Wikimedia Commons
In 2004, American director, screenwriter and producer Spike Lee approved Kerry Washington for the lead role in the melodrama She Hates Me. She once again proved that she is a talented actress and received brilliant reviews from film critics for her performance.
This was followed by the main roles in such films as "I think I love my wife", "Mr. and Mrs. Smith" and "Naughty". Filming in films Washington successfully combined with appearances in television projects. She has starred in numerous TV shows including The Last King of Scotland, Boston's Lawyers and 100 Central Street.
However, none of these films brought her such recognition and fame as Quentin Tarantino's "Django Unchained". She played the role of a girl named Broomhilda von Schaft, and popular Hollywood actors Leonardo DiCaprio and Jamie Foxx became her partners on the set. The film was a great international success and received many different film awards.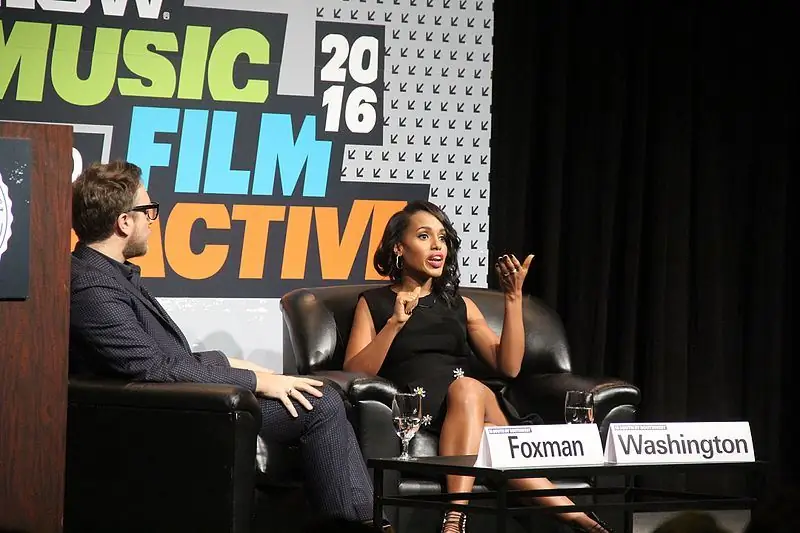 Speech by Kerry Washington and InStyle & StyleWatch Editorial Director Ariel Foxman Photo: Daniel Benavides from Austin, TX / Wikimedia Commons
Following this success, Kerry received an invitation to become a member of the American Academy of Motion Picture Arts and Sciences in June 2012. In the same year, she was approved for the lead role in the drama television series Scandal by Shonda Rhimes. The project had both commercial and audience success and helped the actress to reach new heights.
In 2013, the monthly publication "Glamor" awarded the actress the "Woman of the Year" award. Then she took second place in the annual ranking of the most beautiful people according to the American magazine "People". In addition, Kerry Washington is the owner of various film awards and nominations, including SAG Awards, Teen Choice Award, BET Award, MTV Movie Awards and others.
Family and personal life
Charismatic, beautiful and certainly talented actress has always enjoyed the attention of the opposite sex. In the early 2000s, Kerry Washington began dating the famous American actor David Moscow. The couple even got engaged in 2004. But each of them was too busy with their careers and, in the end, Carrie and David broke up. They announced a breakup in 2007.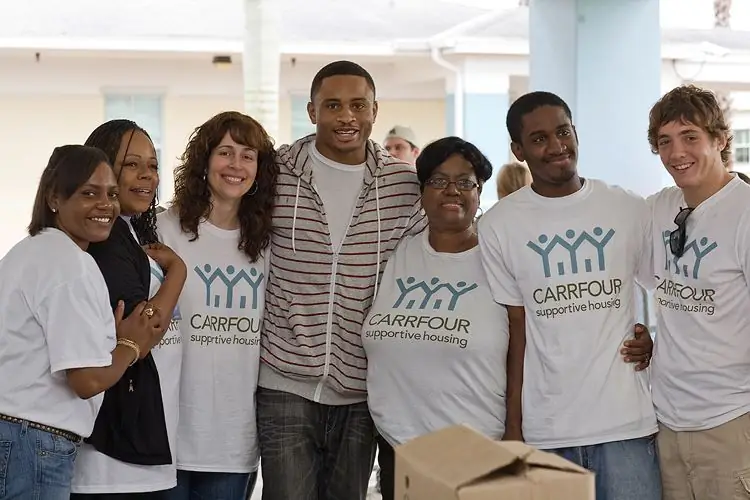 Nnamdi Asomuga (center) at a meeting at Verde Gardens Photo: OST Florida / Wikimedia Commons
In June 2013, Washington was married to Nnamdi Asomuga, who is known as an actor, producer and professional American football player. A year later, the couple had a daughter, Isabelle, and in October 2016, their son Keyleb was born.