There can be only one reason for going to a monastery - the desire to serve God. "If anyone wants to follow Me, let him deny himself, take up his cross and follow Me," says Jesus in the Scriptures. Neither the desire to escape from life's failures, nor material difficulties can be a reason for voluntarily leaving for a monastery.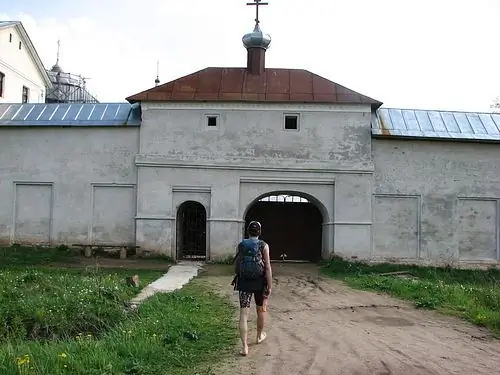 Instructions
Step 1
It is important to understand that monasteries have a rather strict charter that requires unconditional execution, which is not easy to follow. In addition, true service requires complete self-denial. Think carefully about the words "total self-denial," and before you make this decision, you must carefully listen to your feelings and appreciate the meaningfulness of this step. If you are suspected of being insincere and not zealous enough, the abbot (or abbess, if a nunnery) may well consider you not ready for service.
Step 2
In order to go to a monastery, lay people need to receive the blessing of a spiritual father. If you are an experienced Christian, regularly attend church, have a spiritual father for a long time, and he believes that you are ready to serve, then it will not be difficult for you to get one. If you are at the very beginning of the path, and you do not have any religious experience yet, then it may take some time. The more sincere your aspiration, and the more faithfully you follow the advice of your spiritual father, the sooner you will receive it.
Step 3
There is also another way. It can be called neither more complicated nor more lengthy - in many respects it all depends on the circumstances. You need to come to the monastery and ask the abbot (abbess) for blessing to become a laborer. In most cases, people receive such a blessing, even if they are not baptized or even gentiles. The laborer takes some part in the divine services, while the rest of the time he works in the monastery household. He does not receive money for this, he is provided only with housing and food, but if he demonstrates his sincerity and zeal, he may well become one of the novices.