Literally translated from Italian, the word "libretto" means "book". Nevertheless, the libretto is not an independent literary genre, since it is directly related to a musical stage work and is a semblance of a script according to which the action of an opera, ballet, operetta or musical develops.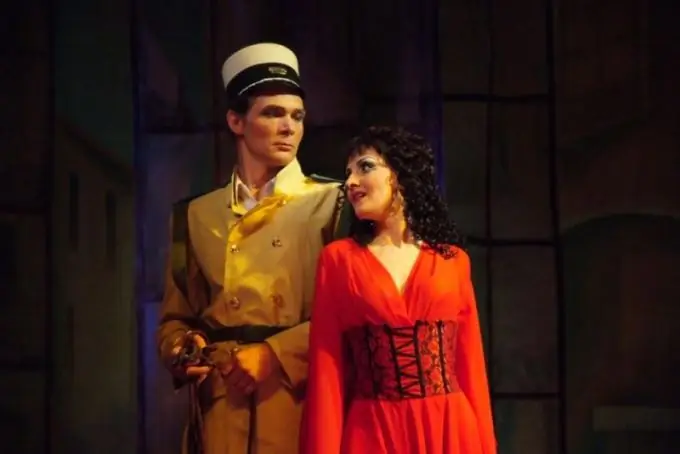 The role of the libretto in works for musical theater of the 18-19 centuries
Until the middle of the 18th century, opera and ballet performances were created on the basis of a certain scheme. Therefore, several composers, creating their works, could use the same libretto. Only in the second half of the 18th century did the profession of a librettist appear. He developed into a strong professional who worked closely with the composer and wrote the original plot for his work. He was faced with a difficult task - to combine poetry, music and actions of the characters. The greatest masters of the genre were, in particular, Ranieri de Calzabigi - the author of the libretto of Gluck's famous opera Orpheus and Eurydice - and Lorenzo da Ponte, who collaborated with Mozart himself on such outstanding works as Don Giovanni and The Marriage of Figaro.
In the 19th century, composers unexpectedly entered into professional competition with libretto authors. Some of them, for example, Richard Wagner and Alexander Nikolaevich Serov, themselves created the libretto for their works. Literary classics became the basis of numerous operas. At the same time, the famous plot was interpreted in accordance with the laws of the genre. Here one can recall Pyotr Ilyich Tchaikovsky's opera "The Queen of Spades", the libretto for which was written by the composer's brother, a talented playwright and theater critic Modest Ilyich Tchaikovsky.
Libretto in operetta and musical
In the second half of the 19th century, a new genre of musical theater was born in France - operetta. The works of its genius creator Jacques Offenbach "Orpheus in Hell", "Beautiful Helena", "The Grand Duchess of Gerolstein", "Pericola", etc. are written based on truly original and witty librettos. Most of them were authored by the talented playwrights Henri Meliak and Ludovic Halevy. The best examples of classical Viennese operetta - "The Bat" by Johann Strauss and "The Merry Widow" by Ferenc Lehár were also written based on their works. The libretto of one of the most outstanding operatic masterpieces - "Carmen" by Georges Bizet belongs to the peru of Melyac and Halevy.
Perhaps the most popular genre of contemporary musical theater is the American-born musical. The quality of the literary text has taken on much greater importance in it than in the operetta. For this reason, the names of librettists often appear next to the names of composers in them. Perhaps the most striking example of a fruitful creative collaboration was Richard Rogers and Oscar Hammerstein, who created such famous musicals as Oklahoma!, The King and Me, and The Sound of Music.