Sergey Vasilievich Lanovoy is the son of the famous Soviet actor Vasily Lanovoy and the equally famous actress Irina Kupchenko. His dramatic fate and the reasons for his death are still questionable.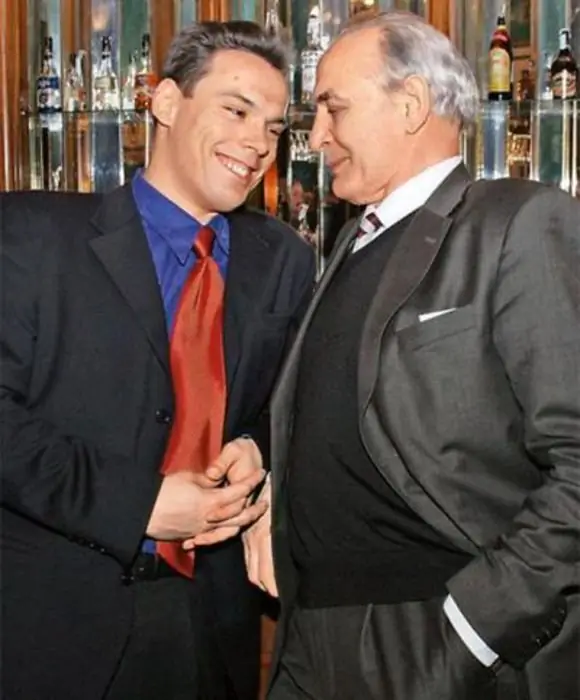 A life
Sergey Vasilievich Lanovoy was born in 1976. He was named Sergei in honor of the great Russian poet Yesenin. However, Sergei Vasilyevich never felt a special craving for art, he was more attracted to the exact sciences, so he went to study as an economist. In the family, Sergei was considered a "dark horse", and no one knew what to expect from him.
Sergei Vasilyevich married early, but soon the couple filed for divorce. The second marriage also turned out to be unsuccessful, there were frequent quarrels, scandals … Sergei began to increasingly get on the pages of the yellow press.
In particular, the story with a certain Elena was covered in detail, who claimed that Sergei often beat her and even extorted money, and also repeatedly left his wife for her, although Sergei himself denied everything and even said that he barely knew this woman. This story dealt a heavy blow to the family's reputation.
The story of the accident, the culprit of which was Sergey, also became widely known.
Because of this kind of publications, there was a strong opinion that Sergei Lanovoy is a drunken man spoiled by his parents. But it's not so. Over time, Sergei was able to pull himself together, quit drinking, devoted time to sports, passion for technology, poetry. He established communication with his illegitimate daughter Anya, met his last love, Olga Korotina, who, although she was 10 years older than him, was able to give him personal happiness. As she said later, Sergei possessed a special masculine charm, and women were literally thrilled by one of his glances …
Death
Sergei Vasilievich was only 37 years old when he died. It happened in 2013. Relatives did not comment on what happened, and only Olga Korotina told the media what she knew.
They met when Sergei came to the Healthy Youth Center, where she worked as a clinical psychologist. This center helps people who are in difficult life situations, drug addicts, alcoholics, etc. Olga speaks of Sergei as a deep, subtle person who, however, was closed from people, kept a lot to himself. For example, few people knew that Sergei deeply experienced the death of his twin brother, who died in childbirth, often imagined how he would grow up … And he also wrote wonderful lyric poems that he refused to publish anywhere.
Sergei was alone in the apartment when his heart suddenly stopped. Here we can mention the fact that Sergei by that time had already been a member of a sect called the "Kingdom of God" for several years, which tried to look like an Orthodox organization, but was not. Sergei acutely felt guilt for his past and was convinced that he would definitely fail if he left the sect. According to Olga, it was this internal pressure that became the main reason for the sudden death of Sergei Vasilyevich Lanovoy.