The draft age for all male citizens of the Russian Federation begins upon reaching the age of eighteen and continues until the age of twenty-seven. The total duration of the draft age is nine years.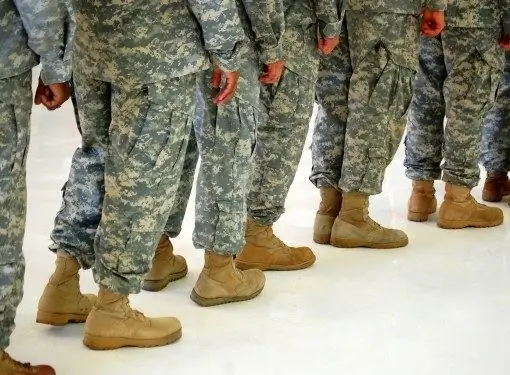 The question of the onset and duration of the draft age is relevant for any male citizen of our country. The answer to it is enshrined in Article 22 of the Federal Law "On Military Duty and Military Service", which defines the categories of citizens subject to conscription. It should be noted that the onset of draft age is associated with the age of majority, that is, a citizen can be summoned to a military commissariat for the implementation of draft measures no earlier than eighteen years. Otherwise, any actions, decisions of the employees of the commissariat itself, the draft board may be declared illegal in court, canceled.
When does the draft age end?
The noted norm of the Law "On Military Duty and Military Service" as the time of the end of the draft age calls the achievement of a male citizen of twenty-seven years. There is often a misconception among ordinary people, they believe that citizens of 27 years of age can also be conscripts. In fact, when establishing these boundaries, the legislator did not imply the inclusion of 27-year-old citizens in the number of conscripts, therefore, the onset of twenty-seven years clearly indicates the end of the specified age. This conclusion is confirmed by the practice of the work of draft commissions throughout the country. Consequently, the duration of the draft age for Russian citizens is nine full years.
How are the boundaries of the draft age violated?
Among the draft commissions, military commissariats, the practice of working with minors is widespread. In fact, such persons can only undergo training for service, but no conscription activities can be carried out in relation to them. The above article explicitly prohibits making a decision on conscription for military service before reaching eighteen years, the interpretation of other norms of this law indicates the illegal nature of any recruiting activities with the participation of minors, including passing the draft board, deciding on the category of suitability of a person. Any actions of this nature can be declared illegal in a district or city court, after which the employees of the military registration and enlistment office, the draft commission will have to wait for the next draft campaign and implement the entire procedure established by law in relation to the conscript from the very beginning.