The European way of life, arranged in everyday life, measured, unhurried, secured and comfortable attracts a magnet for Russians dissatisfied in their homeland. Someone thinks that by radically changing the place of residence and environment, they will be able to start a new happy life. Someone is inspired by the example of the successful immigration of a friend, acquaintance or relative. There are several possibilities to settle in Germany.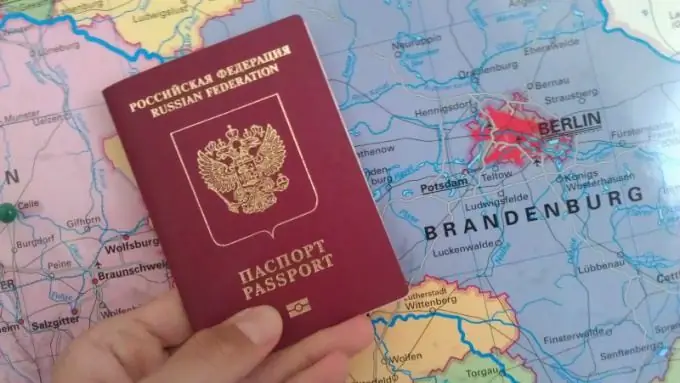 Instructions
Step 1
Late settlers
The most comfortable and painless migration option available to ethnic Germans who have lived outside the country for a long time. This category is eligible for permanent residence in Germany. An ethnic German is a citizen who has at least one of his parents - a representative of this nationality. A passport up to 1990 with a nationality column, an extract from the passport office, a military ID, and a birth certificate are accepted as proof. To assign the status of a migrant, such a citizen should fill out a questionnaire and be tested at the German embassy for knowledge of cultural characteristics and the German language. Based on the test results, a decision is made on assigning or refusing the applicant with the status of a migrant. And it's worth trying to get it, because the program for this category has extensive social support: housing; payment of benefits; medical insurance; free language courses; retraining or assistance in finding a suitable job.
Step 2
Jews
Germans still feel guilty before Jews for the deeds of their ancestors during World War II. Therefore, in Germany, a special program is provided for granting the right to a place of residence in the country to people of a given nationality. If a person can prove Jewish ancestry by a court decision, birth certificate, letters or old photographs, he is entitled to apply for a place in the program. True, since 2005 she has become more selective and demanding of applicants.
Step 3
General conditions for other categories of citizens
There are other categories that can enter Germany on a temporary visa, live in the country for 8 years, meticulously observing the requirements, and after that hope to obtain citizenship. This is possible in the three cases below.
Step 4
Those who have received a work visa or started their own business
This path, although common, is not easy. To receive an invitation from an employer, you need to be a highly qualified specialist in a demanded country in the field of activity (programmer, researcher), or for friends or relatives living in Germany to find a job. You can independently create a job for yourself by investing in the country's economy and proving that the business is legal and generates income, otherwise the visa will not be renewed in two years.
Step 5
Family reunification
Relatives of the "first generation" of a citizen have the right to a place of residence in Germany: spouses, parents, but only if he has no criminal record, a permanent job with the ability to pay for his own housing and keep those entering at a level above the subsistence level, full health insurance and all necessary documents.
Step 6
Those who have received refugee status
This status is assigned in exceptional cases. It takes a titanic investment of effort, time and money to prove the impossibility of living in your native country.