It is difficult to imagine a face more recognizable in Russia than Anastasia Volochkova. The press in every way inclines her personal life, and erotic photos with the participation of Anastasia are easily "roaming" on the Internet. In addition to all her significant advantages, Anastasia Volochkova is also a ballerina.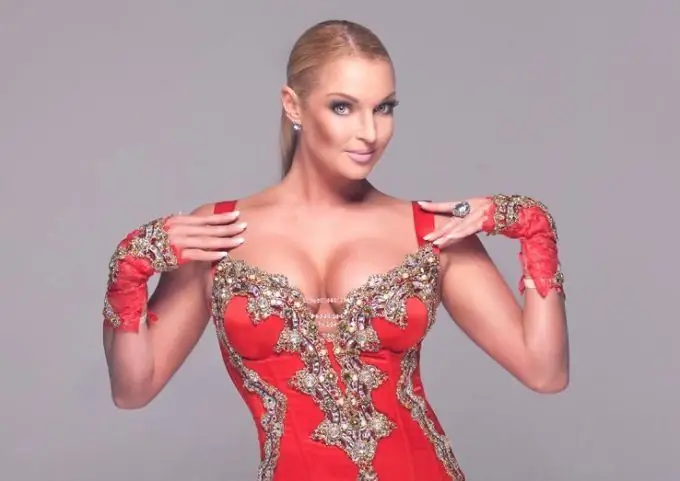 Childhood
Anastasia Volochkova was born in St. Petersburg (then Leningrad). Her parents were hardworking people, her father was a master of sports, her mother worked as a guide. But the main thing is that they devoted all their strength to the creative development of their beloved daughter. Anastasia recalls her childhood years as the happiest.
At a young age, Nastya saw the Nutcracker ballet at the theater and decided to become a ballerina by all means. It should be noted that even then the girl did not have enough perseverance, which cannot be said about other advantages. Anastasia's ballet career has always developed with great difficulty and in spite of everything.
Education
At the age of 16, Anastasia decided to enter a prestigious ballet school in St. Petersburg. But the teachers unexpectedly did not find the girl's talent. Nastya was admitted to the ballet school thanks to her mother's persistence and only for a trial period. At that time, choreographer Konstantin Sergeev drew attention to Anastasia, thanks to whom Volochkova's studies took place. It is noteworthy that patrons of various levels were present in Anastasia's creative biography from an early age.
Anastasia does not like to remember studying at the ballet school. She says that she was constantly bullied by her classmates and teachers. But Volochkova graduated from school with honors thanks to the patronage of Natalia Dudinskaya, a ballet teacher.
Career
After graduating from the ballet school, Anastasia worked at the Mariinsky Theater. But there her career did not work out - Anastasia was gradually relegated to secondary roles. The ballerina herself admits that theatrical intrigues were the reason for everything.
Soon Volochkova moved to Moscow and began performing at the Bolshoi Theater. Rumor has it that her move to Moscow, too, did not go without the participation of patrons. However, her career did not work out here either, and Anastasia was forced to leave the theater with a scandal and start a solo career. The reason for the scandal was the dissatisfaction of the leadership of the Bolshoi Theater with the impressive size of the ballerina.
Political activity
Anastasia is a member of the United Russia party and even ran for the State Duma.
Volochkova's position regarding the annexation of Crimea to Russia is noteworthy. For a long time she stated that Crimea belongs to Ukraine and it is not good to take it away, but as soon as the annexation of Crimea was finally completed, Volochkova admitted that she had always considered Crimea ours and supported the annexation. There is such a trait in the character of a ballerina - to adapt in time to changing circumstances. It is a pity that Anastasia does not always use it, especially when it comes to her personal life.
Personal life
The personal life of the ballerina is in full swing. She met with many rich people in Russia, but the relationship in all cases did not last long.
Volochkova is raising a daughter, whom she needs to wish good luck in life and a different path than that of her famous mother. However, Volochkova herself does not want her daughter to study ballet.