Gamaliy Yulia is the youngest of five members of the Ukrainian group Open Kids. She was only 9 years old when she joined the team. Julia continues to work as part of the group, participates in the filming of clips.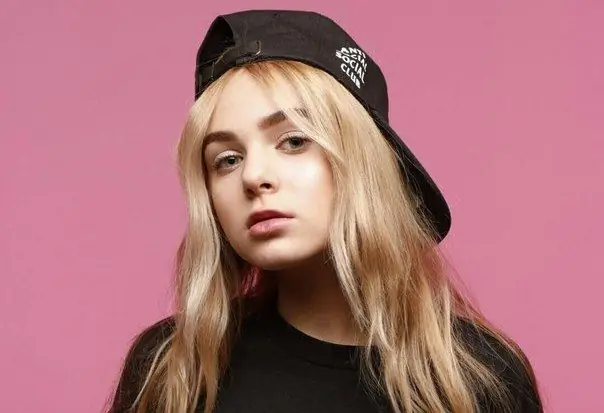 A family
Julia Gamaliy was born in Kiev on August 30, 2003. She lives with her parents, she has a brother Roman. As a child, Julia loved to draw, and she also liked to dance.
In addition to secondary school, the girl was educated at the Open Art Studio art school. In 2010, she began to practice choreography, devoting a lot of time to rehearsals.
Career at Open Kids
In 2012, the management of the institution decided to create a pop group with the participation of talented children. Petrov Yuri, the founder of the school, was appointed the head of the first team. In addition to Yulia Gamaliy, Open Kids includes Anna Bobrovskaya, Lera Didkovskaya, Angelina Romanovskaya, Victoria Vernik.
In 2012, the first video for the song "Show girls" appeared, the next video featured a composer, singer Monatic. Julia considers him one of her favorite performers.
Every year the group creates dance hits, shoots video clips. The collective has 12 videos, but they never recorded an album. Open Kids have collaborated with several bands: DETKI, NEBO5, Quest Pistols Show, The Maneken. The group often goes on tour in Ukraine, they also went abroad.
Creation
Julia maintains a video blog on YouTube, her debut video was taken during a trip to Odessa. The girl was then 11 years old, she posted an eight-minute video on November 7, 2014. It is a footage from a walk in Odessa with a commentary by Yulia.
Subsequently, Gamaliy posted small videos for 6-8 minutes, in which you can see the details of the life of the group members. The videos were filmed during contests, photo shoots, and tours. There were a lot of views - 100-300 thousand.
Julia also filmed a video about her life: trips, travels, answers to questions from fans. She shot a life hack video, a challenge video, a video tutorial on Halloween makeup.
Over 1 million views were received by the video with the recording of the cover of the song "Trimay" and sketches about the behavior of the best friends and just girlfriends in certain situations. In 2016, Julia stopped updating the channel and switched to Instagram.
Personal life
In 2018, rumors appeared that Julia had a boyfriend, but Gamaliy did not comment on the information in any way. The girl has several friends, among them Barabash Polina and Bobrovskaya Anna.
Julia is not indifferent to animals, she had snails, fish, hamsters, cats, rabbits. In her free time, the girl communicates with her family, loves hiking, reading. She also likes to draw, watch films. Favorite films include: "Step Forward - 4", "Rapunzel", "Avatar".
Gamaliy prefers modern pop music, dance compositions. Favorite performers and bands include: Rihanna, Nerves, One direction, Justin Bieber, Ivan Dorn, Monatic.