Yulia Akhmedova is the personification of the original female humor on Russian television. The one that men joke about. The only and successful woman is a participant in the "Stand Up" TV show. People analyze her sparkling jokes into quotes. In each of them, men and women recognize themselves in situations and images invented by Julia.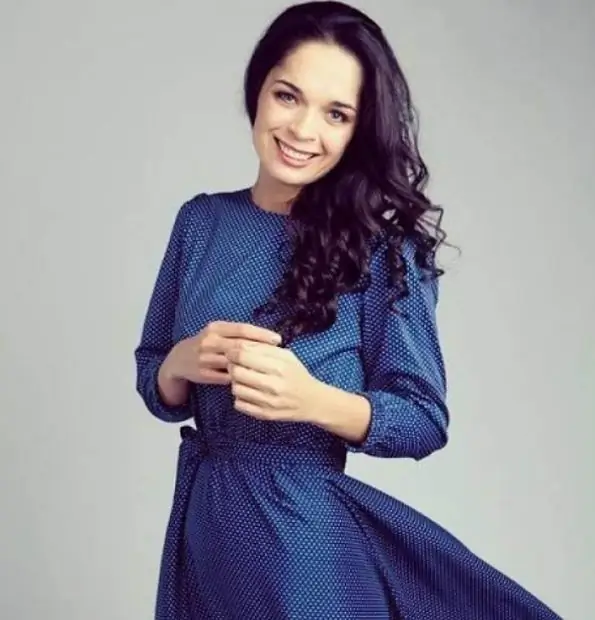 Biography
Julia was born in Voronezh, in 1982, on November 28, and according to her zodiac sign she is Sagittarius. Moreover, it is obvious with all the characteristic features of the sign. This is sincerity, and good nature, and sociability combined with straightforwardness.
Yulia's family was of strict morals, her father was an Azerbaijani, a military pilot, her mother was a housewife. Despite the fact that the upbringing was strict, the parents did not forbid Yulia to do what she liked, including creativity. Since childhood, Julia was fond of alpine skiing, studied at a music school. Her dream was to work on a farm where you can milk cows. She also wanted to grow strawberries and sell them in the market. From an early age, Julia's life is scheduled by the minute. After all, she had to have time not only to study, but also to help her mother with the housework and take care of her younger sister, who is 8 years younger.
Already at the age of 15, the girl took part in the children's program "Star Hour" and became its winner. And, being a student at Voronezh University, she performed as part of the KVN team "25th".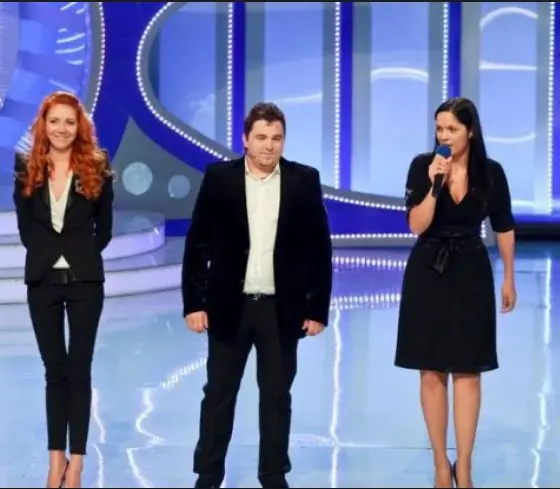 Few people know that in 2008 Yulia tried herself as a screenwriter for the youth TV series "Univer". And she was an invited guest at Comedy woman.
In 2010, Yulia Akhmedova came to the "Stand Up" program and since then she has been a constant participant. It is interesting that at first she became the producer of the new TV project "Stand Up", to which she was persuaded by the main participant Ruslan Bely, and only then she began to perform on stage, and then, after Ruslan's long persuasions.
7 years later, in 2017, Yulia herself began to evaluate the performances of young artists wishing to become participants in humorous programs. The project is called Open Microphone. The winners of the program will receive an invitation to the Stand-up program.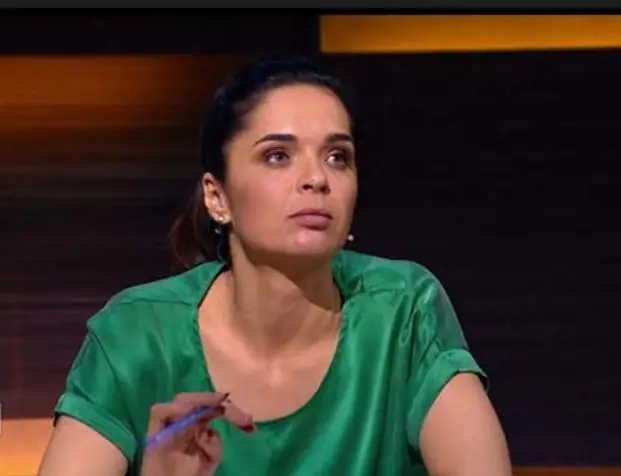 Personal life
All that is known about Julia's husband and children is that she does not have them yet. Although I already have experience in caring for children. First, this is Sasha's sister, who is now with Yulia as water as it is. Years passed, my sister got married and gave birth to a son. Now he is a beloved nephew, whom Julia often pampers with many gifts. And a little later, Yulia Akhmedova became the goddaughter of Pavel Volya and Leysan Utyasheva. The girl was lucky with her godmother, Julia loves her very much and absolutely does not regret anything for her.
But for the husband there was no time yet. This is what Akhmedova says. Although it is rumored that she is dating her colleague Ruslan Bely, this information is refuted by Yulia herself. "He is like a brother to me," Akhmedova explains.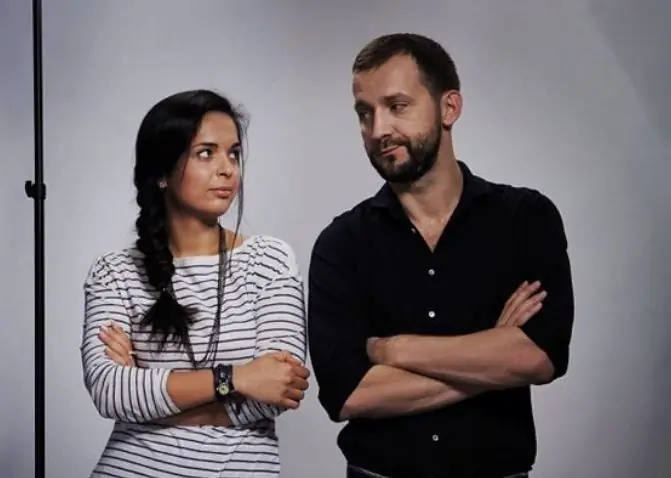 Parents are already waiting for the appearance of a worthy chosen one in the life of their daughter. In her speeches, sometimes "sad" jokes about loneliness and the desire to find a life partner are slipped through. After such programs, Julia receives tons of letters from fans offering her a relationship. But in principle, she herself does not see her husband among colleagues or among admirers of her talent.
How Julia jokes about this, saying that she simply does not have time to find a husband. It is quite possible to believe that Julia has a life full of work and deeds.
Julia Akhmedova on social networks
Julia is present in almost all social networks, but she only actively maintains Instagram. She now has about 400 subscribers. Basically, she uploads photos from life, from photo shoots, from filming. Most often he comments on his posts in a humorous style. It's pretty exciting to read.
Surprisingly, Julia Akhmedova cannot be seen in underwear or a swimsuit, she will never allow herself to make rude statements or ridiculous postures. Fans rightfully call her a model of femininity.