According to the eastern calendar, one of the twelve animals becomes the symbol of each year. This includes the dragon. Why these particular animals were chosen is still a mystery. Only legends have reached modern people.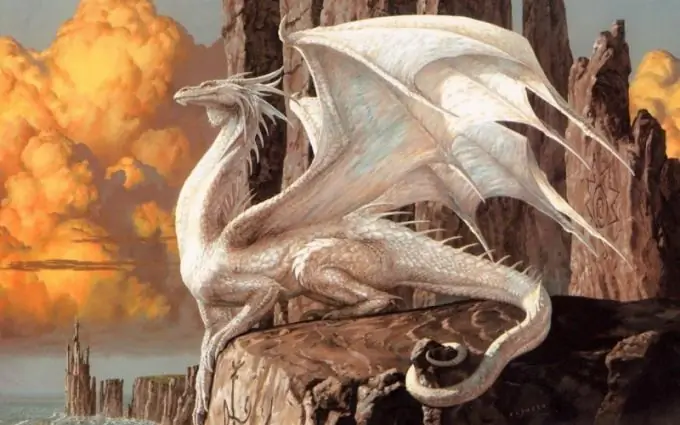 Instructions
Step 1
This tradition came from China, so it is not surprising that one place in the calendar was given to the dragon. This mythical creature in ancient China symbolized wisdom, justice, generosity, strength and power. It was believed that the first Chinese emperors were dragons, and much later their direct descendants from the human race began to inherit the throne.
Step 2
One of the two legends common to all animals of the eastern calendar is the tradition of Buddha's birthday. According to her, Buddha invited all the animals, but only twelve wished to come. To enter the house, the animals had to swim across the river, the dragon came in fifth, so he got the fifth place. Most likely, the river symbolized time. The animal swam across the river - a year has passed.
Step 3
According to another version, the dragon became the symbol of the year due to its unusual appearance. Emperor Yu-di or Jade Emperor wished to see twelve of the most beautiful animals at his reception. Each animal received an invitation and, depending on the time of its appearance in the palace, began to symbolize one year out of a twelve-year cycle. The dragon appeared in the palace fifth, which is why he was given the fifth place in the Chinese calendar.
Step 4
Every animal in the Chinese calendar symbolized some kind of human character or virtue. It is possible that 12 animals were distributed precisely according to the importance of these traits. Moreover, the "cycle of 12" is valid not only within 12 years, but also within one day. A person born in a given period of time absorbs all the features of the animal at the hour of which he was born. The "hour of the dragon" is considered to be from 7 to 9 am.
Step 5
The dragon can be found in many oriental cultures. In some, he is a form of a huge winged creature, in others - he has no wings. In Indian myths, there is a Naga creature, it absorbs the features of a snake and a dragon, symbolizes wisdom and justice. This creature looks like a half-man, half-snake. Interestingly, dragons were perceived differently in different cultures. In Slavic mythology, they were treated as an all-consuming evil; in European myths, dragons could be both on the side of good and on the side of evil. But, most often, these characters of ancient legends were still treated with respect.