Postal items, receipt of parcels and other services are regulated by Decree of the Government of the Russian Federation No. 51 of September 26, 2000, taking into account the edition of February 6, 2004, as well as by Federal Law No. 4 and the collection of legislation of the Russian Federation No. 29 of Article 3697 of 1999. In accordance with these acts, upon receipt of the parcel, you must present an identity document, fill out the back of the mail notification and put a personal signature.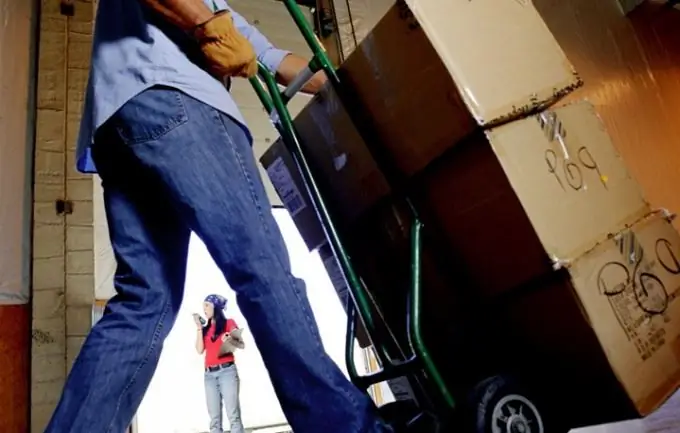 It is necessary
-identification document
-power of attorney
Instructions
Step 1
Based on the legislation, you can receive a parcel personally or through an authorized person who has a notarial or other valid power of attorney.
Step 2
Another valid power of attorney may include a document certified by the head physician of the clinic, if a person cannot leave it. Or you need to bring a notary to a medical institution, which is not a problem. All notaries, except for work in the office, carry out field activities to certify any documents of seriously ill and infirm people.
Step 3
If the recipient is in prison, a power of attorney can be issued to any person and certified by the head of the correctional colony or his deputy. The document must bear the stamp of the colony.
Step 4
Also, the power of attorney can be certified by the commander of the unit, if the soldier or his family members cannot receive the shipment in person, and the notary in the military unit, most often, is absent.
Step 5
If a person is in a nursing home, institutions for the care of the sick and sick, and there is no notary office nearby, then the power of attorney can be certified at the local administration or in the administration of the institution.
Step 6
When filling in the data of the recipient, a handwritten signature must be provided. With the power of attorney, the signature is put by the authorized person
Step 7
In some cases, especially in villages where everyone knows each other, the parcel is issued using someone else's passport. This is a direct violation of the laws of the Russian Federation. The recipient without a power of attorney puts his signature or copies the person for whom he receives the parcel. This is called forgery of signatures and documents, therefore it is punishable by law.
Step 8
It is also permitted by law to deliver parcels. This is done by post office staff for a fee.