The Bolshoi Theater in Moscow is rightfully considered the most important theater in Russia. His chronology begins in 1776, from the time of Catherine II. It still remains imperial and is a symbol of the greatness of the Russian state and its culture. The opening of the new season after the summer tour in 2012 will take place on 6 September.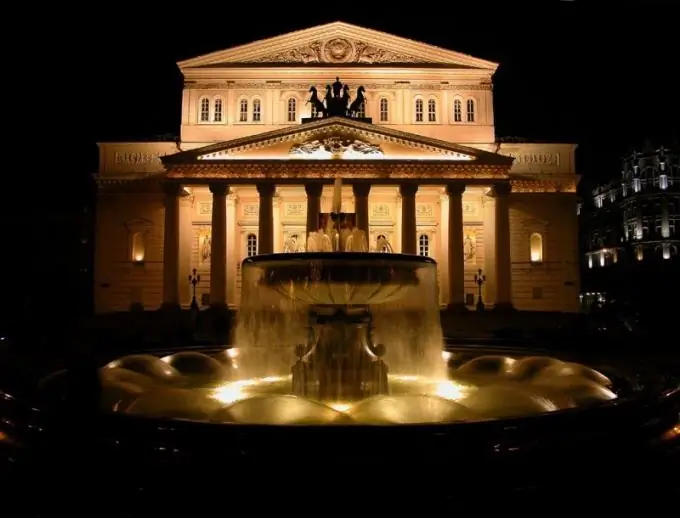 With the opening after the reconstruction, which lasted five years, the main stage of the theater, the audience had the opportunity to fully enjoy its repertoire, which widely presents the masterpieces of Russian musical art of the XIX-XX centuries, as well as new works of the opera and ballet genre. Two-thirds of the works on his stage are masterpieces belonging to Russian composers.
In recent years, the theater's repertoire has been replenished with operas: The Gambler, The Fiery Angel, War and Peace, and Prokofiev's ballet Cinderella. On stage you can listen to and see Shostakovich's famous opera Lady Macbeth of the Mtsensk District and his ballet The Golden Age. On the centenary of the birth of this great Russian composer, the Bolshoi Theater staged all three ballets created by him, which are still successfully performed on its stage.
The prestigious Golden Mask theater prize awarded such performances that you can see in the Bolshoi's repertoire, such as The Queen of Spades, The Adventures of a Rake, The Flying Dutchman and others.
You can find out the repertoire of the Bolshoi Theater's new theatrical season on its official website, where the theater's operating schedule is given for the whole year. The first performance, which will open the new season on September 6, is the opera in two acts "Don Juan", which will present the famous Milanese theater "La Scala" for the judgment of the sophisticated theatrical audience in Moscow. The premiere of this performance in his homeland, Italy, took place only in mid-December 2011. The symphony orchestra of this theater will also give a separate concert, which will take place on September 9.
It looks like the Bolshoi Theater has found a second wind with the opening of the main stage. In September, the viewer will have three premieres. It will be opera for the reader, two soloists, chorus and chamber orchestra "Francis" by composer Sergei Nevsky, opera in four acts "The Enchantress" by Pyotr Tchaikovsky and "Jewels" - ballet by George Balanchine in three parts.