Mikhail Zelensky is one of the few TV presenters who manage to present even the most unpleasant news or situation intelligently. He is, first of all, an analyst, not a journalist, looking for "hot" topics and showing the weaknesses of his guests, and this is his main advantage over his colleagues "in the shop".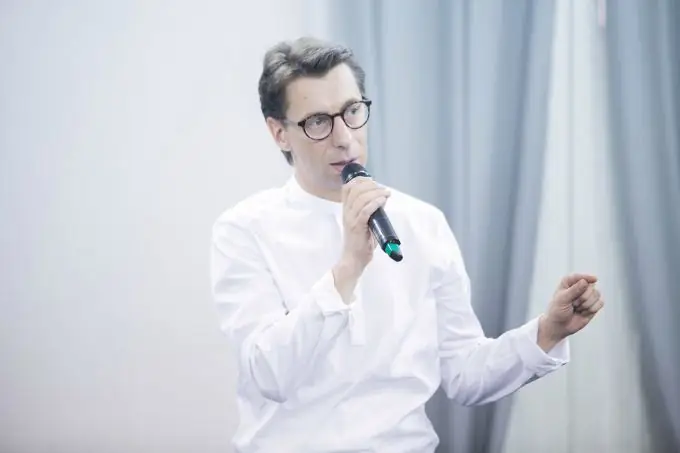 Not all talk show hosts manage to make their offspring interesting, but not vulgar and scandalous. Mikhail Zelensky succeeded - his program "Live" was topical, but did not cause a negative reaction either from the audience, or from the participants or critics. He is one of the few journalists who really think about what he does. Who is he and where is he from? What family did you grow up in and what kind of education did you get? How did you come to TV? Who is his wife and does he have children?
Biography of TV presenter Mikhail Zelensky
Mikhail was born in September 1975. He is a native Muscovite, but grew up far from the capital. The boy's mother was a choreographer, and his father was a military doctor, and they often had to move to where the head of the family was sent.
Mikhail Zelensky received his secondary education in Khabarovsk. There, he entered two universities at once - the Institute of Physical Education and the Medical Institute, on the course of pediatrics. The choice was not made by him - his parents wanted him to become a sports doctor.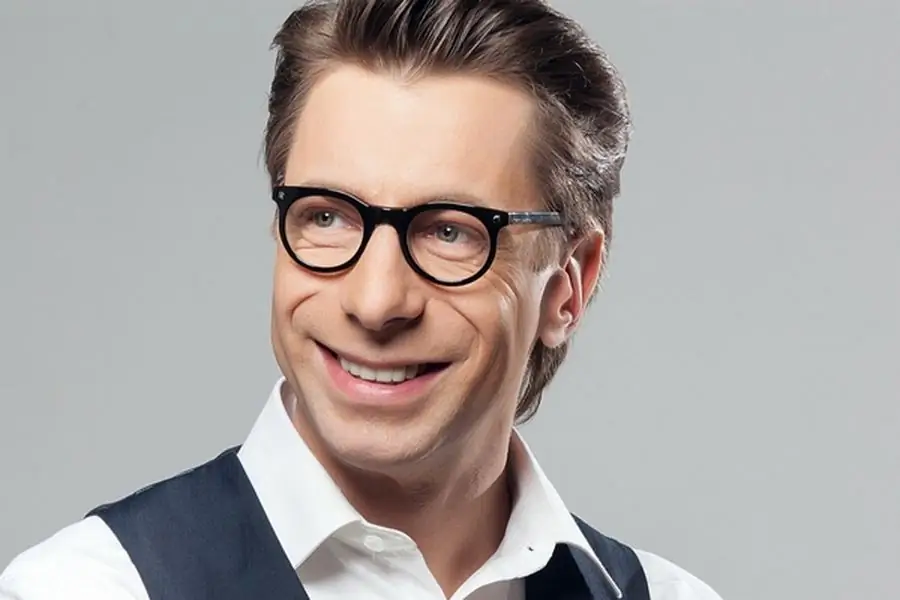 But Mikhail himself was always attracted by the film industry, television. In universities, he made progress, even received the category of a master in figure skating, but he never received a single diploma. Going against the parental opinion, Mikhail left both institutes and in 1996 left for Moscow.
Attempts to enter the legendary "Pike" and the Shchepkinsky Theater School were unsuccessful, but did not diminish the ardor of the young man. He was admitted to the Moscow Institute of Television and Radio Broadcasting for courses to improve the skills of presenters, and after 3 years he became a student of the journalism course at Moscow State University named after Lomonosov.
Mikhail Zelensky's career on television
Mikhail Zelensky's first tests of himself as a presenter "happened" back in Khabarovsk. As a student, he worked part-time at the local Radio A and was a participant in the Labyrinth show.
In 1997, Mikhail Zelensky came to Radio Nostalgie, and after 2 years he appeared in the news releases of the RTR TV channel as a presenter and remained them for 10 years!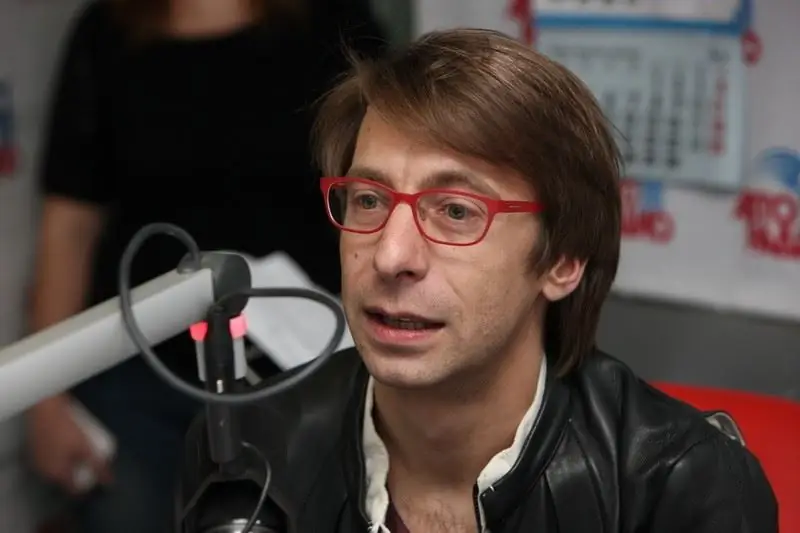 In parallel with his work on RTR, Zelensky went on the air of another TV channel, Russia 24. In addition, his career "piggy bank" has experience of working on the channel "Culture", "TV Center", author's programs and documentaries.
The versatility and intelligence of Mikhail are his advantages over his colleagues "in the shop". Even in the format of a talk show, he did not cross the boundaries of permissibility and education, he was wise and correct.
"Live" with Mikhail Zelensky
In 2011, Zelensky decided to try himself in a new direction - together with like-minded people, he created a talk show called Live. The essence of the program was similar to the essence of similar programs on other channels, but in the Live broadcast studio there were no scandals, fights, dirty squabbles of stars were not discussed, no one humiliated the guests, did not try to find mistakes and reasons for moralizing in their lives and actions. Here they tried to help the guests.
As part of Mikhail Zelensky's talk show "Live", not only complex family and personal problems were considered, but also what was of interest to the public at the time of the broadcast. The experts in the studio were politicians, lawyers, representatives of the prosecutor's office, medical specialists and other specialists. They tried not to expose or denounce the hero of the program in anything, but to help him.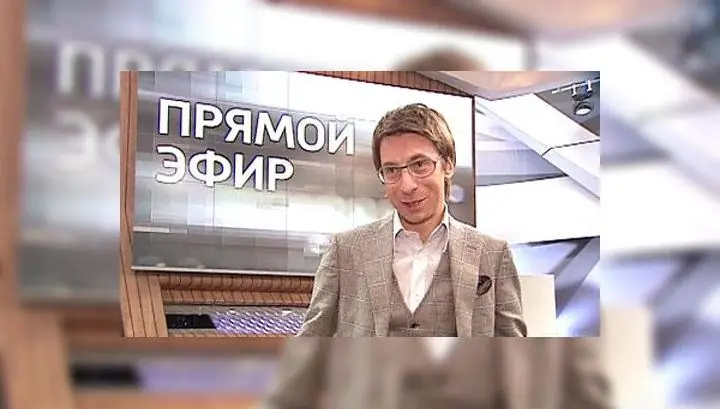 In 2014, the channel's management decided to replace the presenter with Boris Korchevnikov, and then Andrey Malakhov took the helm of the talk show. Critics note that the program has lost its meaning, has ceased to be the very brainchild of Zelensky, which the audience loved so much.
Creativity of TV presenter Mikhail Zelensky
After leaving the talk show "Live", Mikhail "returned" to the world of news, opened the author's program of this plan. He is still successful and in demand.
In 2015, he presented his first documentary, Balaam. Salvation Island ". Zelensky's work was highly appreciated, experts in the field of documentary science predict a great future for him, of course, if he decides to develop this career direction.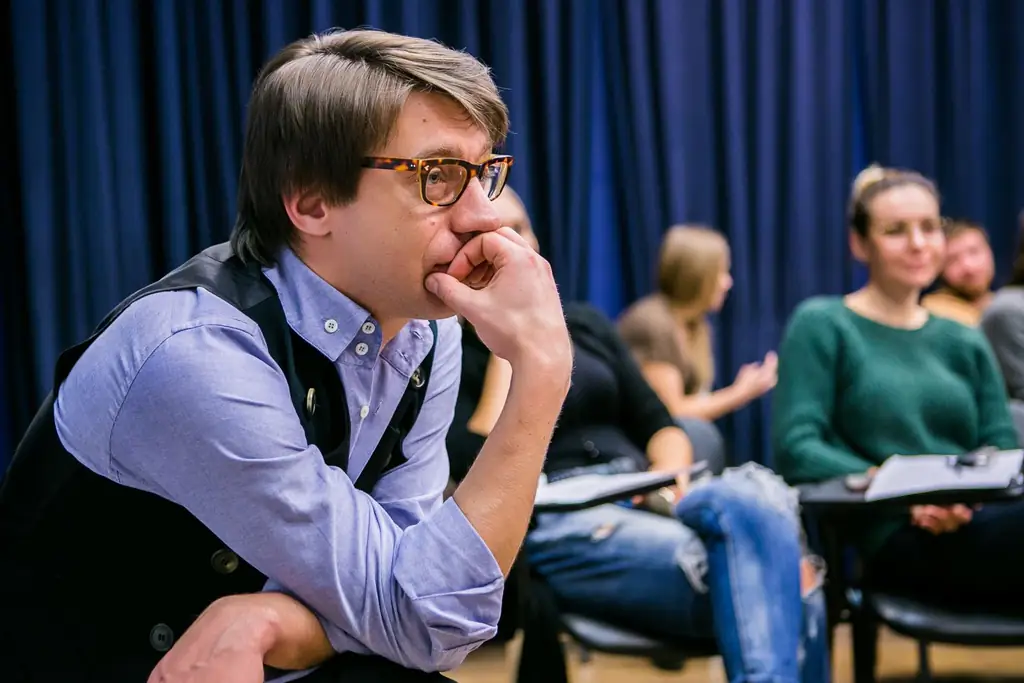 In 2016, Zelensky appeared on the Kultura TV channel, first as the host of the Ticket to Bolshoi program, and then as a columnist for News of Culture.
In addition, Mikhail began to transfer his experience and knowledge to novice journalists and TV presenters - he teaches at the Higher School of Television of Politkovsky Alexander.
Another milestone in the work of Mikhail Zelensky is sports. He was a participant in the "Dancing on Ice" project, which became fateful for him - there he met his second wife.
Personal life of TV presenter Mikhail Zelensky
Mikhail was married twice. His first wife was a former classmate Olga. The couple played a magnificent wedding in the luxurious Cleveline castle, the young people were going to be together all their lives, but … On the show "Dancing on Ice" Mikhail met Elena, a Ukrainian figure skater, and, as he himself assures, "disappeared". The girl moved from America, where she lived at that time, to Russia, left a prestigious job and a habitable house, friends.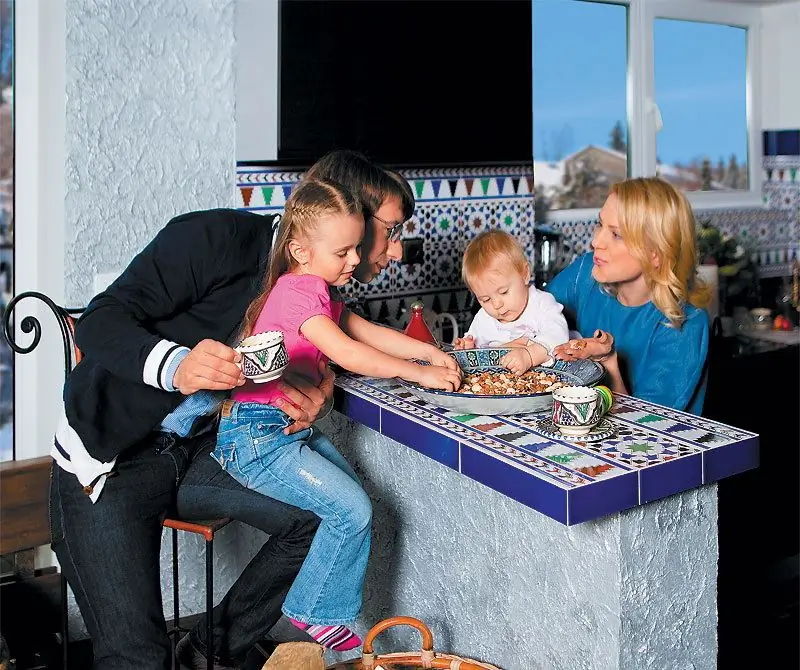 Lena and Mikhail signed quietly, without informing either friends or journalists about the fateful decision. In 2008, they had a daughter, Sofia, and in 2012, Polina. Elena is still literally delighted with her husband - he gladly helps her around the house, works with children, cooks. She, in turn, tries to be support for him at the moment when turning points come in his career. Fortunately, such situations are extremely rare - Mikhail Zelensky is in demand, successful, loved by both viewers and critics.