Christina Brodskaya is an aspiring actress who has already proven herself from the best side. Such films as "Matter of Honor" and "Frontier" brought her fame. The charming girl is often compared to such actresses as Natalie Portman and Keira Knightley. The reason for comparison was her mysterious smile, charm.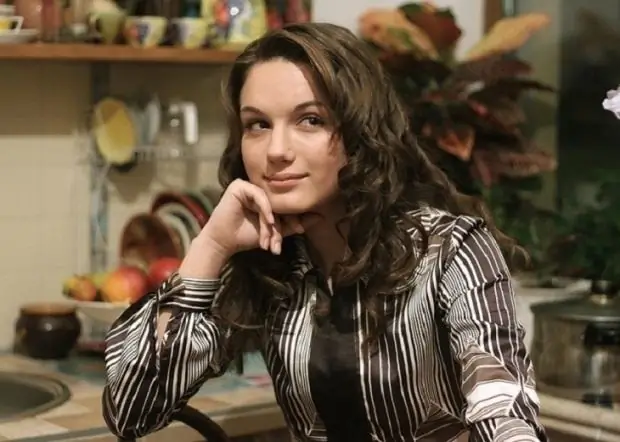 A charming girl was born at the end of December. This event took place in distant Vladivostok in 1990. Her parents are honored artists. At one time they graduated from the Institute of Arts, which is located in Vladivostok, and then worked for a long time in the theater of drama. At the present stage, they live and work in the Northern capital of Russia.
Christina has a younger brother. He also decided to follow in the footsteps of his parents and has already performed on the theater stage several times. Grandfather and grandmother were also creative personalities.
It is not surprising that a creative girl was born in such a family. Christina loved to sing since childhood. She often sang songs with her father.
After graduating from school, Christina thought about getting an acting education. She studied at SPbGATI. The leader of the talented girl was Semyon Spivak.
Success in cinematography
The debut in cinema took place during his studies. Christina Brodskaya was invited to audition for the film "My Dear Man". She passed the casting successfully. In the film she appeared in the form of a nurse.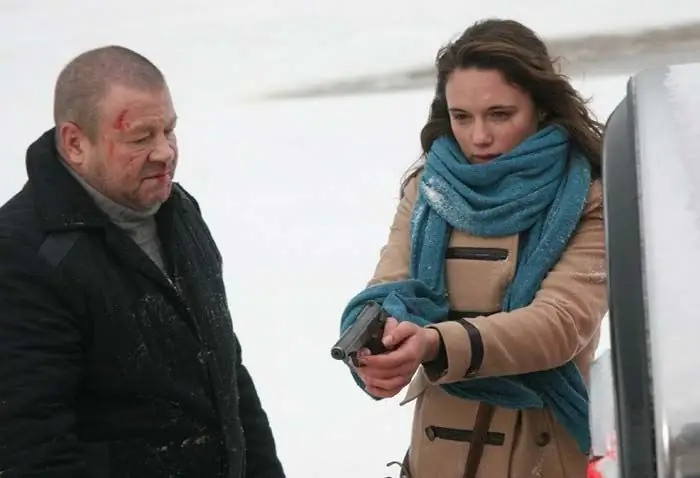 "A Matter of Honor" is the next project to supplement the filmography of the talented actress. Christina got one of the leading roles. She played a masseuse who was attacked by bandits. The famous artist Sergei Selin worked with her on the set.
The aspiring artist did not refuse from secondary characters. You can see her in such films as "Siberian", "Cop wars 6", "Someone else's face", "Chief". But Christina also received leading roles. The girl starred in the film project "Split", presented in the form of Leah.
You can watch the girl's masterful acting in such projects as "Scouts", "Police Major", "Luna", "Soul of a Spy", "Tatiana's Night". One of the latest projects was the film "Frontier", in which Christina starred together with Pavel Priluchny.
Off-set success
How are things in the personal life of Christina Brodskaya? A charming girl is married. Her chosen one is the popular actor Igor Petrenko. The wedding ceremony took place in 2016. This event took place in Kaliningrad. Only the closest people were invited to the ceremony.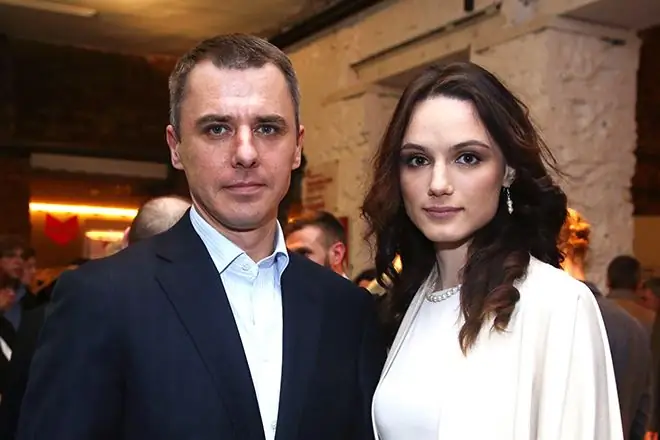 2 years before the wedding, Christina gave birth. Happy parents decided to name their daughter Sophia-Carolina. A few years later, a replenishment took place in the young family. A year after the wedding, a second daughter was born. The parents keep the name of the girl a secret.