Chulpan Khamatova is a Russian film and theater actress with the title of People's Artist of Russia. She is known not only for her brilliant roles, but for her extensive charitable activities.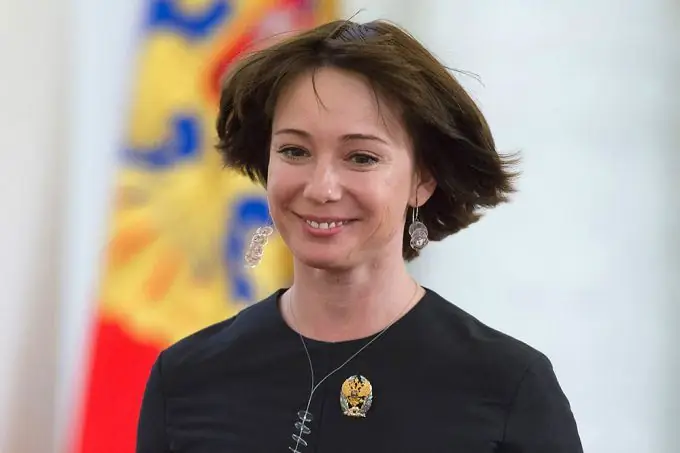 Biography
Chulpan Khamatova was born in Kazan in 1975. During her school years, she was fond of singing and dancing, played on stage, surprising everyone with her talents. Then she studied at the Institute of Finance and Economics, but did not finish her education, deciding to devote her life to acting. The girl moved to Moscow, where she entered GITIS. She demonstrated such a brilliant performance of roles that the Theater. Chekhov, RAMT, Central Children's Theater and other institutions. But Khamatova did not choose and played on the stage of each of them.
In her student years, Chulpan Khamatova's film career also began: in 1997 she played in the movie Time of a Dancer, receiving the prestigious Nika award for her role. The film "Country of the Deaf", released a year later, was unusual and memorable and was again awarded many prizes. The audience again appreciated the widest talent of the actress in the films "72 meters", "Doctor Zhivago", "The Sword Bearer" and others. In 2018, she starred in the film "VMayakovsky" about the life and work of the famous poet.
Chulpan Khamatova has always shown concern for people in need, especially children, so she devotes all her free time to charity work. In 2006, she opened the Give Life Foundation, which raised over 500 million rubles in the first few years of its existence. She actively participates in the life of other foundations, for example, "Coming Out", performing at charity concerts in support of sick and needy children.
Personal life
Chulpan Khamatova never flaunted her personal relationships. It is known that she first married in 1995 to classmate Ivan Volkov, the son of the famous actress Olga Volkova. In 2002, the happy couple became the parents of their daughter Arina. A year later, a second daughter was born, who was named Asya. However, the relationship between the spouses cooled, and they parted.
After a while, Chulpan met the ballet dancer Alexei Dubinin. They began to live in a civil marriage, which they could withstand only until 2007. Director Alexander Shein became the official husband of the actress in 2010. At the same time, the daughter of Iya was born. In 2017, information appeared that the marriage was on the verge of collapse, but the spouses did not confirm this information.
Today Chulpan Khamatova remains one of the favorite actresses of Russian cinema. She continues to take care of the needy children of the country as if she were her own family, plays on stage and is actively involved in new projects. The actress has already started filming in the mini-series "Zuleikha Opens Her Eyes" based on the novel by the famous Kazan writer Guzel Yakhina.