Perhaps the highest award for any Russian journalist will be a victory in the TEFI award nomination, which was established back in 1994. And one of the winners of this award is the well-known, for many reasons, journalist Andrey Norkin. He will be discussed in this article.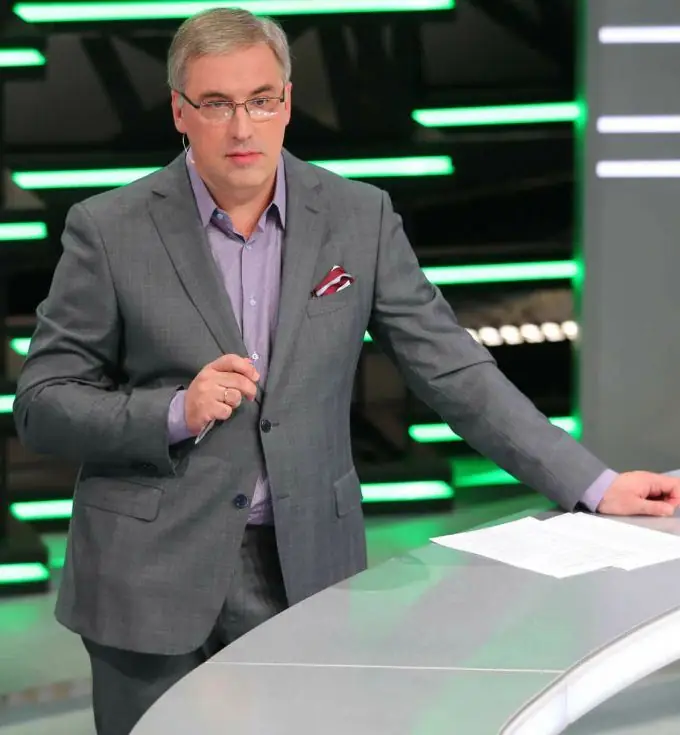 Early years and radio work
Andrey Vladimirovich Norkin is a Russian journalist, radio and TV presenter, and also simply a media worker. Andrey Vladimirovich was born in Moscow on July 25, 1968. His mother died tragically back in 1990, and his father moved to Israel in 2012.
While still a schoolboy, Andrei showed himself on the positive side - he was a very active child and revealed his talent, becoming a five-time laureate of the capital's pop competitions.
After Andrei graduated from high school, he managed to work for a year as a mechanic at an instrument-making enterprise. Then, in 1986, he was called up for military service, which he did in the city of Kutaisi. In 1988 he returned to civilian life in the uniform of a sergeant.
Even in his school days, Andrei was attracted to acting, but in order to become a student of a theater university, he had to serve in the army. However, upon returning from the army, Andrei no longer wanted to join the theatrical stage and in 1989 he got a job as an announcer at the stadium in Luzhniki, where he worked until 1992.
Before becoming a television worker, Andrei Norkin worked for many radio stations for four years, where he was the author and host of various programs.
Television career
In 1996, Norkin joined the team of the NTV television company, where for five years he was the host of the Today program, as well as the Hero of the Day talk show. By the way, in parallel with his work on television, he studied at the correspondence department of the journalism department of Moscow State University, but he never received a diploma of higher education, since the high employment on the channel and caring for a young family took up a lot of time.
Despite the lack of proper education, Andrei continued his career as a journalist.
For a number of reasons ("Delo NTV" and political views in general) in 2001 Norkin left NTV and worked for a year on the TV-6 channel, and then, from 2002 to 2007, as editor-in-chief on the Echo-TV channel ".
During these 5 years, he served as the head of the Moscow office of the RTVi TV channel. Between times, in 2006 Andrey became a laureate of the prestigious TEFI award.
Then there was work on Channel Five and OTR. In 2013, the TV journalist returned to where he started his career as a journalist - to work on the radio. However, this did not last long, since a year later he became a co-author of the Replica project on the Russia-24 TV channel. Working on one channel did not prevent Norkin from returning to another - NTV, where he again became a co-host and host of a number of television programs (in particular, "Anatomy of the Day" and "Norkin's List").
For three years (2013-2016) he conducted master classes at the MITRO Faculty of Journalism.
Since 2016, he has been the permanent host of the everyday talk show "Meeting Place" on NTV.
In 2018, a documentary film "NTV 25+" was released, dedicated to the 25th anniversary of the TV channel. One of the characters in the film was Andrei Norkin himself.
Personal life
Touching upon the journalist's personal life, it must be said that Andrei Norkin is a loving husband and father of 4 children (three sons and a daughter). It is worth noting that two sons are adopted, and the third son is from the first marriage of Andrei's wife. By the way, Julia's wife is also a journalist by profession. Together with her husband, she hosted radio broadcasts on several radio stations (such as "Moscow Says", "Echo of Moscow" and "Komsomolskaya Pravda").