2012 to 2013 a cross year is held in Russia and Germany. It is designed to strengthen relations between countries, raise their status, and help Russians and Germans change their attitude towards each other for the better. The events held within the framework of the Year of Germany reflect the most diverse characteristics of the country's life, including economic, political and cultural.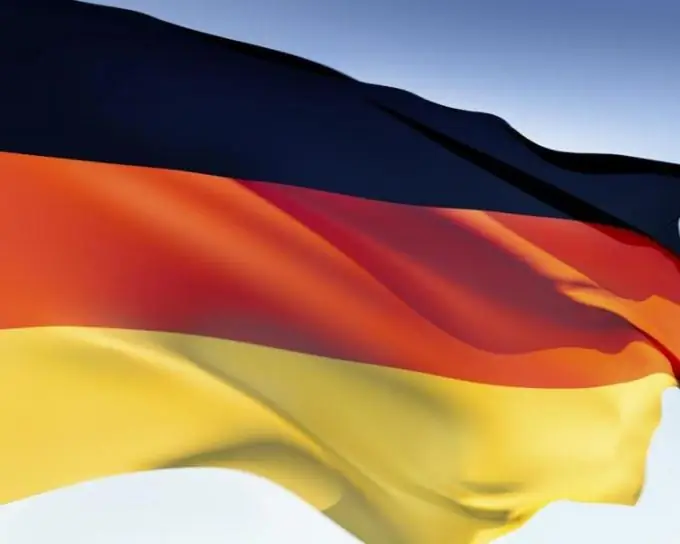 The Year of Germany in Russia, according to the organizers, will help Russians not only better comprehend the complex history of relations between these two countries, but also dispel some myths and stereotypes concerning Germans and bring nations closer together. The program of events is divided into two parts: in the second half of 2012 they will be held in St. Petersburg and Moscow, and in the first half of 2013 - in other cities of Russia.
Several main directions were outlined, which will be covered during the events: these are the common history of Russia and Germany, German culture, economics, politics, society, education, science, environment and life in Germany in general. In order to better illuminate the complex issues of relations between the two countries, exhibitions, concerts, film screenings, seminars, master classes, etc. are held.
On June 20, the grand Opening of the Year of Germany in Russia was held. As part of the event, a concert of the Russian-German Young Euro Classic orchestra was organized in the Great Hall of the Moscow Conservatory. It should be noted that the orchestra was specially created for this concert, and included students from the Moscow Conservatory and the Berlin University of the Arts. Also for the Opening they made an exhibition, the exhibits of which partly reflect the thousand-year history of relations between Germany and Russia. To introduce Russians to German art and history, ten best German films from 1900 to 2010 were screened.
In general, the Year of Germany in Russia will be marked by several hundreds of various events that will be held in many cities. Street concerts so popular in Germany will be held, mobile museums will be created, exhibitions will be organized. Each event promises to be not only informative, but also very interesting. Moreover, Russians will be able to meet Germans attending events, learn from them about life in Germany and make new friends in another country. According to the organizers, this will also strengthen the relationship.