Mike (Mikhail) Naumenko is a legendary rock singer and author of his own songs, musician, guitarist. One of the first representatives of Russian rock and the founder of the Zoo group. His songs were performed by many famous rock musicians and bands, and "Sweet N", "Suburban blues", "Boogie-woogie every day" became classics of rock music of the 80s.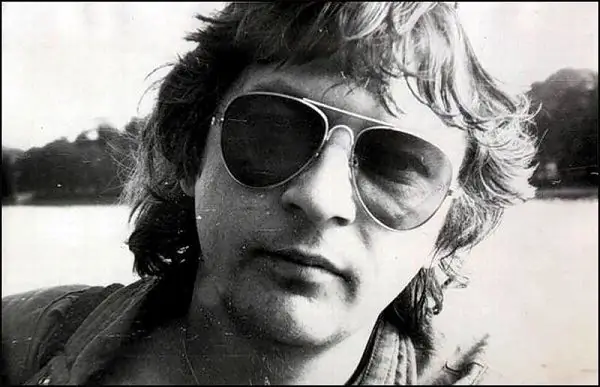 The name of Mike Naumenko is known to all fans of Russian rock. He became popular back in the 80s, performed at home, in the Leningrad rock club, at concerts in the Houses of Culture. His songs are still loved by admirers of his work, and the name is on a par with such legendary performers as: Viktor Tsoi, Boris Grebenshchikov, Yuri Morozov, Alexander Laertsky, Vladimir Shakhrin, Oleg Garkusha.
Childhood
Mikhail was born into a family of indigenous Leningraders in 1955. My father worked as a teacher in one of the institutes, and my mother was a librarian. The grandmother was mainly involved in raising the boy, and she instilled in the child a love of reading and literature.
Already in kindergarten, Mikhail constantly performed at children's parties and recited poetry, for which he enjoyed special love from the educators. He was not at all interested in music, never engaged in singing or playing musical instruments, and participation in amateur performances was completely ignored by him. Even at school in elementary grades, no one could force him to perform at holiday concerts in front of teachers. So it was until a guitar and the first tape recorder, which his parents gave him for his sixteenth birthday, appeared in the house.
Mikhail immediately became interested in guitar and began to independently study musical notation and select chords for well-known compositions. At the same time, he refused to go to study music, believing that with his patience and perseverance he would cope with this goal himself.
At the school with in-depth study of the English language, where Mikhail was sent, he was a diligent student, studied excellently and could easily enter any humanitarian university. But he applied his knowledge of a foreign language in a completely different field. As a teenager, he began to translate foreign literature on rock music, and became one of the best specialists in this area.
Having mastered the guitar, constantly listening to recordings of famous English-speaking rock performers, he himself began to compose his first songs and try to perform with various groups that began to appear in the country in those years. Then they began to call him Mike and this name was firmly entrenched for the musician. But even this passion for rock music did not become decisive in choosing a profession.
After school, Mike entered LISS and began to successfully master a new profession in order to get a higher education and start working as an engineer. He liked to study, but at the same time he did not show much interest in technical sciences. With great difficulty, he managed to unlearn until the fifth year, but then the matter did not go further and Mike dropped out of the institute. Even the persuasion of his parents and several academic leaves, which he managed to take during his studies, did not help.
Creative way
Music more and more fascinated the young man, and gradually he began to devote more and more time to writing songs and performing with various groups. He played with Vladimir Kozlov in his band "Union of Rock Music Lovers", then a little with Boris Grebenshchikov in "Aquarium", made a trip to the Russian outback with the group "Capital Repair".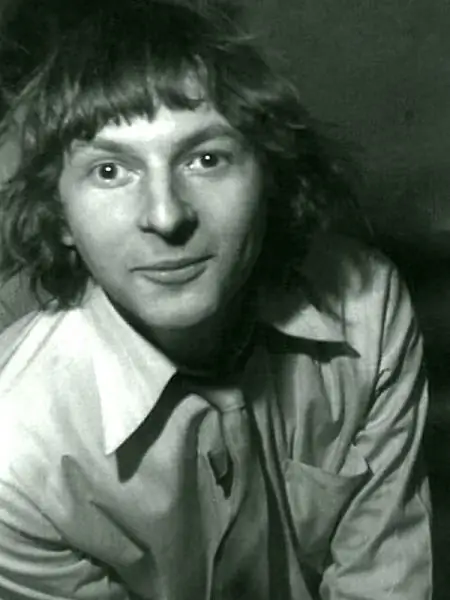 In the late 70s, the first joint album with Grebenshchikov was recorded under the title "All Brothers - Sisters". It was an acoustic album, recorded on the embankment of the Neva, in which the musicians used only guitars and a harmonica, and the recording was done on an old tape recorder. Of course, there is no need to talk about some, even a little acceptable, quality of the recording, it turned out to be terrible.
A year later, Mike made an agreement with the studio of the Bolshoi Puppet Theater in Leningrad, where he was allowed to record a solo album. It was called Sweet N and Others. To record the album, Naumenko invited his friends Vyacheslav Zorin and Boris Grebenshchikov, because he did not yet have his own team at that time. The album instantly sold out among Mike's fans and they even began to call him "our Leningrad Bob Dylan".
All the songs on the album smelled like sixties, rock and roll and blues. The composition "Suburban Blues" has become one of the most favorite not only among the musician, but also among his fans, who have already appeared quite a few. Some phrases from the song were later changed when Mike began performing on the stage of the Leningrad Rock Club. The censorship simply did not let them through. Another hit of the album was the composition that Mike composed for over a year, it was called "Rubbish". Rock lovers said that Mike borrowed the melody from T. Rex and Morrison, nevertheless "Rubbish" became a classic not only in Naumenko's repertoire, but also in all rock music of the 80s. After the death of the singer, the "Crematorium" group received permission to perform the composition from Naumenko's ex-wife. It was also performed by the famous rock singer Olga Pershina.
There were various rumors about the album "Sweet N", and fans were often interested in who became the prototype of this woman. Mike himself claimed that she does not exist, but at the same time he is desperately in love with her. Subsequently, producer A. Kushnik said that Mike sang about one famous artist Tatyana Apraksina, but still it was more of a collective image and an unattainable ideal of femininity.
Zoo
Having recorded his first album, Mike first began to create his own band, having come up with the name "Zoo". Already in 1981, they were accepted into the rock club, and Naumenko himself, in addition to working with his group, recorded several compositions with Viktor Tsoi and even performed with him at concerts, performing guitar parts. One of the favorite songs of Victor and Mike was "We Seen the Night", they wrote and recorded it together, and often performed at concerts held by the rock club.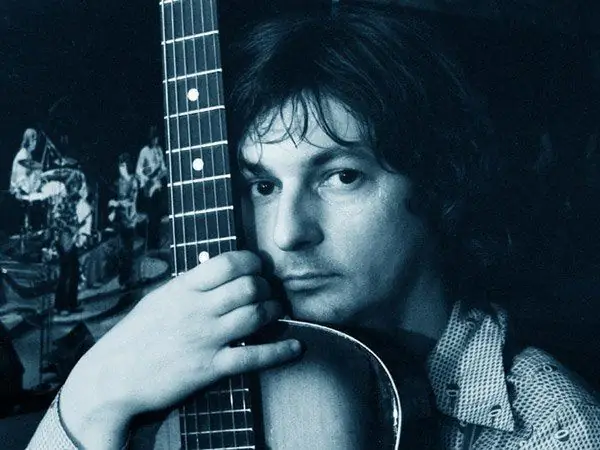 In the early 80s, Mike quite often conducts apartment meetings with Tsoi. A recording of one of these home concerts can be found today, under the title "Concert at Pavel Kraev." In one of the sleeping areas of Leningrad, beginners and already well-known performers of Russian rock often gathered, including Naumenko. At that time, it was dangerous to hold such concerts: musicians, participants and organizers of apartment owners were pursued by the police and they were held in complete secrecy.
Mike's popularity begins to grow rapidly. He performs in Moscow, where his concerts attract even more fans than in his native St. Petersburg. Then they began touring all over the Union and recording several more albums, which became no less popular than the first.
Last years
By the beginning of the 90s, Mike was getting more and more tired of concert activities and gradually ceased to appear in front of the audience. He begins to get addicted to alcohol and his health deteriorates sharply. He throws out all his new compositions, he doesn't like anything else.
Mike's last appearance on stage was in 1991, on the 10th anniversary of the rock club in Leningrad. In August of the same year, Mike dies of a cerebral hemorrhage.
There are still many rumors around his death, but relatives believe that there is nothing strange about his death. Mike was attacked at the entrance when he was returning from one of the parties and was beaten. He lay on the street until morning, and when they found him, carried him to the apartment and called an ambulance, it was already too late.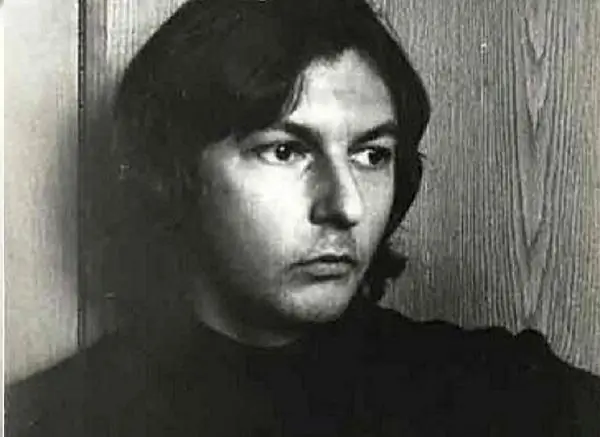 Personal life
Mike had his only wife, Natalia. The couple had a son, with whom the father never found a common language.
Relations with his wife began to deteriorate after Mike stopped performing, began to get more and more depressed and drink. They divorced a few days before his death.