This charming actress has created many different images in the cinema, but the audience remembered her best in the detective series about Evlampia Romanova, who fearlessly investigated serious crimes.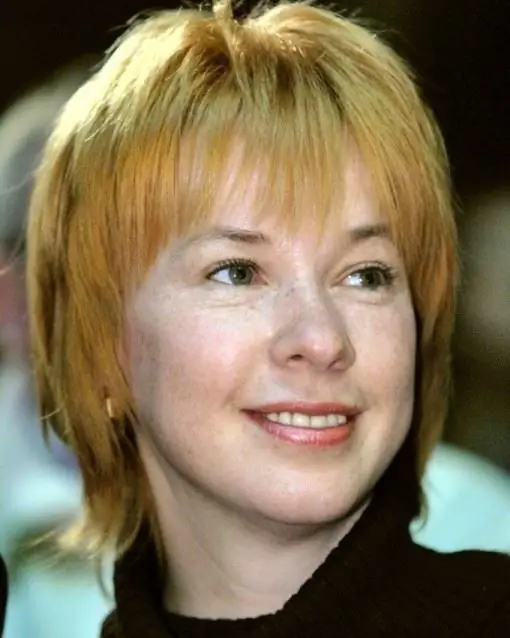 Alla was born in 1970 in Minsk, and all her childhood was spent in this city. Alla studied well, only her peers teased her because of her red hair and a funny surname. Apparently, then she developed steadfastness in her character, and she learned to act contrary to the general opinion - she decided at all costs to become an actress.
After school, Alla went to Moscow and from the first time entered the Shchukin School, her mentor was the famous Yuri Solomin.
Film career
Alla was only twenty years old when she starred in her first film - "Body". He was remembered for many poignant and memorable scenes and the work of an actress. After this picture, they began to invite her to other films.
So, in the same year she starred in the film "Made in the USSR", where she played a bitchy pioneer leader who helped the hero of Armen Dzhigarkhanyan to search for the missing VCR. And she was so successful in this that the school threatened to turn into a totalitarian institution - so convincing was Kluka in this role.
By the way, about the funny surname - Alla did not change it, because such a sonorous surname in the acting biography was very useful precisely because it was immediately remembered.
1990 was a turning point in life for Alla Kluka. In addition to filming several films, this year she went to America for an internship as an actress. She took part in the joint project of Russian and American producers "Chopin's Nocturne" (1992), in the drama "Hammer and Sickle" (! 994).
In 1993, Alla moved to live and work in America, where she played in the theater, was admitted to the United States Actors Guild, and then she was invited to shoot in the series The Sopranos, where she had an interesting job on the same stage with foreign colleagues. and it was interesting and instructive.
This series was followed by the detective "Law and Order", then the actress was again invited to appear in several Russian films. We can say that Alla Kluka lived at that time in two countries.
In 2003, the filming of the Russian TV series "Evlampia Romanova. The investigation is being conducted by an amateur. " Many actresses auditioned for the lead role, but Kluka fit perfectly. And the director later did not regret it - largely thanks to Alla, the series turned out to be so exciting, and at the same time very "charming", if we can talk about cinema that way.
After this series, Alla Fedorovna became even more famous, received even more offers from directors. She starred in the films "Kolya - Rolling Stone", "Adrenaline", "Night at the Sunset of Summer" and others. And this period is still going on - in the portfolio of the actress there are many different films and many plans for the future.
Personal life
While filming in America, Alla met Kenny Schaeffer, an American entrepreneur whose ancestors were Russian. A casual acquaintance at a party, then an affair that smoothly flowed into married life and moved to America for almost a decade.
Alla and Kenny had a son, Kibo, and at first everything was fine. However, the difference in the interests of the spouses played a role, and they parted. Kenny was not at all interested in theater or cinema, while his wife devoted herself completely to her work.
Alla's second husband is director Vladimir Morozov, they met during the filming of the series about Evlampia. They say that Morozov fell in love at first sight. Now Alla's spouses and son live in Moscow.