Yulia Evgenievna Takshina is a talented Russian actress and dancer. Today, her professional portfolio contains over four dozen cinematic projects. And the mass audience remembered her for the sensational TV series "Don't Be Born Beautiful". It was the role of a fatal beauty with the character of an intriguing and villainous woman who stuck with her for many years. However, today she has already been able to prove that she is capable of transforming into more complex and multifaceted characters.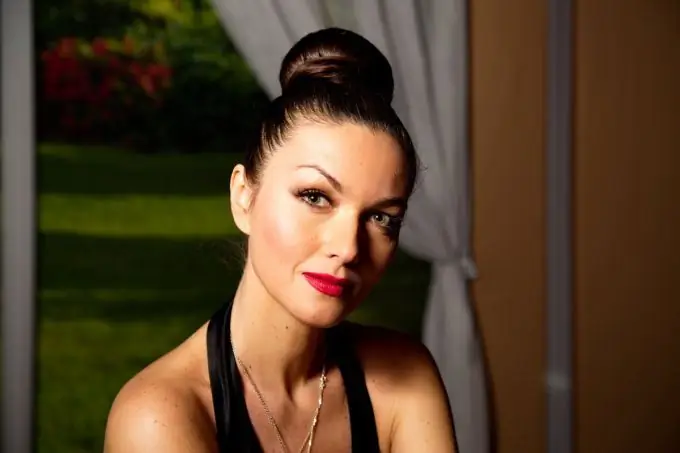 Currently, Yulia Takshina is at the peak of her professional career. It is in great demand in our country and in Ukraine. Her latest films include important roles in the projects "Family Circumstances", "Gentlemen of the Police", "Confused" and "Hear the Music of the Soul".
Brief biography and creative career of Yulia Evgenievna Takshina
July 9, 1980 in Belgorod in a family far from theatrical and cinematic life, the future actress was born. Since childhood, Julia has shown tremendous artistic abilities, taking part in the school's drama club and attending ballroom dancing. In addition, she enjoyed writing articles on hot topics that were published in local publishing houses.
After receiving a certificate of secondary education, Yulia Takshina made an unsuccessful attempt to enter MGIMO (Faculty of Journalism). Not wanting to change her aspiration, for a year and a half she mastered the granite of science at a similar faculty of Moscow State University. But natural inclinations prevailed, and at the age of 22 she entered the legendary "Pike". After graduating from a theater university, the aspiring actress did not immediately get on the set. In the early years, her creative career was associated with touring a dance group, where she entered as a dancer.
After Oleg Gazmanov noticed Takshina, she was accepted on his recommendation to the "Diamond girls" group. And after that, she began to actively participate in the modeling business, where her appearance and choreographic abilities were quite in demand. In addition, during this period, she managed to star in several videos of the Strelka musical group and take part in Dmitry Malikov's projects.
Yulia Takshina's cinematic debut took place with participation in the sensational comedy and melodramatic series "Don't Be Born Beautiful". It was the image of the unfriendly secretary Victoria Klochkova, who embodied irresponsibility and laziness, lies and intrigues, exaggerated conceit and deceit, that became the basis of her further artistic role. Due to such a one-sided approach of the directors to her acting skills, she was repeatedly forced to agree to participate in less-rated projects.
Today, her professional portfolio contains more than forty films, including characters from a loving mother, an Emergencies Ministry officer, a prosecutor and even a fairytale heroine. The filmography of the actress includes such film projects as "Waiting for a Miracle", "Genius of Empty Place", "Bet on Love", "Group of Happiness", "Inadequate People", "Russian Heiress", "Murder for Three" and "Three Doe on diamond trail ".
Personal life of the actress
For six years, Yulia Takshina was in a marital relationship with a colleague on the set of the film project "Do not be born beautiful" Grigory Antipenko. This office romance became the reason for the birth of two sons: Ivan and Fedor.
Despite the fact that the couple broke up, Gregory and Julia were able to remain friends. Currently, they are jointly involved in the upbringing of children.