The Spanish film The End of the World, which is a screen version of David Monteagudo's novel The End, was released in 2012. It premiered at the 37th Toronto International Film Festival.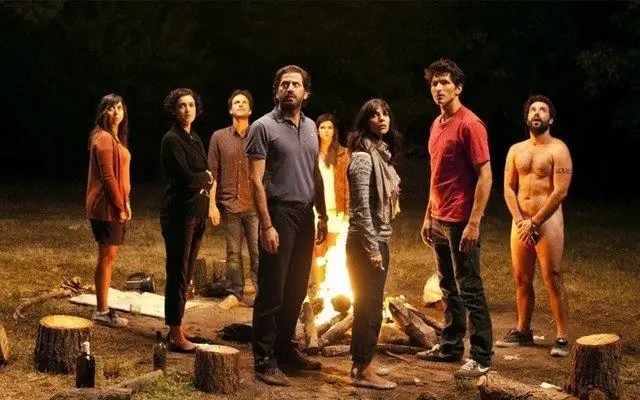 Plot description
A group of bosom friends come to a country house for the weekend, where they are invited by a schizophrenic friend whom everyone calls a prophet. They have not communicated for a long time - quite a few years have passed since their last meeting, and the guys hope to meet an old friend. However, he does not come to the meeting and they stay overnight in a picturesque mountainous area. At night, young people notice an incomprehensible glow in the sky, after which the connection with the civilized world completely disappears - all electronics and electricity are turned off, cars do not work, clocks have stopped, and stars have disappeared from the sky.
The director of the film, Jorge Torregros, has timed the release of the film to the estimated date of the end of the world, predicted by the Maya Indians in 2012.
Puzzled by what is happening, the comrades go to the neighbors, trying to find out what the matter is, and find that one of them is missing, leaving all their belongings. Neighbors are not there either, so friends go to the city on their own. On the way, they are attacked by various animals, there is not a single living soul around, and the friendly company itself is gradually beginning to thin out. Only three friends get to the city, but one of them goes crazy and goes into the lion's mouth himself, and the remaining girl and guy sit on a yacht and sail in an unknown direction.
Where to look
To date, the film "The End of the World", filmed in the genre of existential-philosophical drama with a bias in a post-apocalyptic thriller, can be viewed on any site of online cinemas or downloaded from torrents. The main message of this film is to test friendships for their true essence in the extreme conditions of total devastation. Despite the unambiguous title, the film has virtually no scenes of the Apocalypse - it is based on a depressing gloomy atmosphere of complete loneliness and hopelessness.
The End of the World presents a large number of philosophical and religious symbolism, as well as spiritual and physical metaphors.
In fact, this film is more of a philosophical parable with an almost biblical, but ambiguous ending. Jorge Torregrossa and his "The End of the World" actually polemicize with the film "Antichrist" and its creator Lars von Trier, demonstrating the highest religiosity and the belief that only love and faith can save humanity. The melodic and melancholic soundtrack, written by the composer Lucio Godoy, became the ideal backdrop for "End of the World".