Charity has always been a matter approved by society and the state of any country, and therefore the creation of charitable organizations is regulated at the state level in a special way, which differs from the rules for the creation of ordinary organizations and enterprises. In order to register a charitable organization, you need to follow a few basic rules.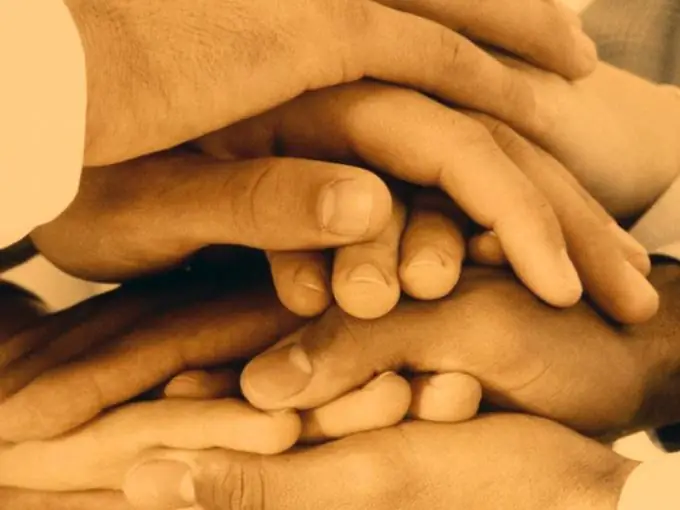 Instructions
Step 1
To begin with, submit documents to the registration authority, which will determine the distribution of the organization's activities in the country, as well as abroad. All applications submitted to the registering authority must be notarized in accordance with all the rules, and also signed by the founders of the organization within a month from the date of the decision that the organization should be created.
Step 2
Draw up a protocol and list the founders of the organization, both individuals and legal entities. In the minutes, settle the credentials of all representatives and founders of the organization. Indicate the name of the charitable organization, its official location, mailing address, and the type and form of charitable activities.
Step 3
Provide information about the governing bodies of the organization, as well as its main officials, branches and divisions. Find out how many representative offices of the organization in the regions you need to officially carry out charitable activities.
Step 4
Assign an identification code to your organization in the Unified State Register of Enterprises and Organizations of Ukraine, and then register the organization with the regional bodies of the Social Insurance Fund, for which you need to submit a card of the established form to the relevant authorities.
Step 5
In addition, you need to register with the city Pension Fund and the state tax inspection. The tax authority must issue you a certificate confirming the tax registration of the organization.
Step 6
Open a bank account in any currency, both local and foreign. Obtain permission to design and manufacture the official seal of the organization, and then produce the seal at a specialized enterprise.
Step 7
Register your organization with a regional employment center. Since your organization is a charitable organization, file a claim with the tax inspector that it is not profitable.