Odessa is famous for its architectural sights, among which a special place is given to the National Academic Opera and Ballet Theater. The architecture of this building, in terms of its layout and technical parameters, is not inferior to the best theaters of the continent, it is not surprising that it is called the European pearl.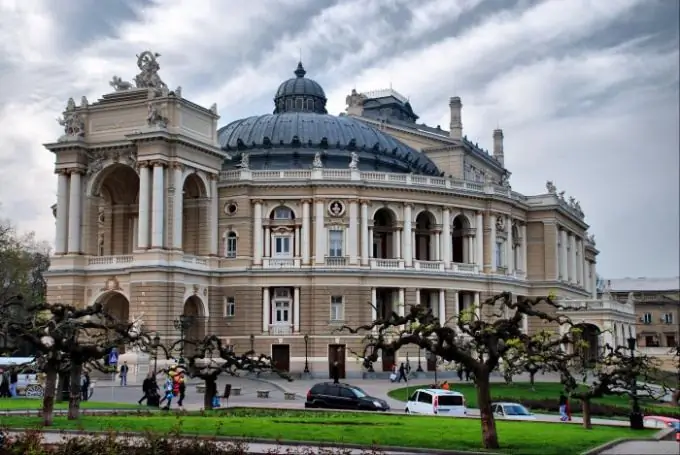 Instructions
Step 1
Initially, the theater building accommodated eight hundred spectators, and seventeen boxes for dignitaries were also equipped. The theater was repeatedly completed, but on the night of January 2, 1873, a fire broke out in its building, which led to severe destruction. The city authorities have decided to erect a new theater building. Eleven years later, construction work began, led by the famous Viennese architects F. Fellner and G. Helmer. The Dresden Opera, designed by the architect Gottfried Semper, was taken as a model. For the construction of the new building of the Odessa Theater, local building materials were used, mainly limestone-shell rock.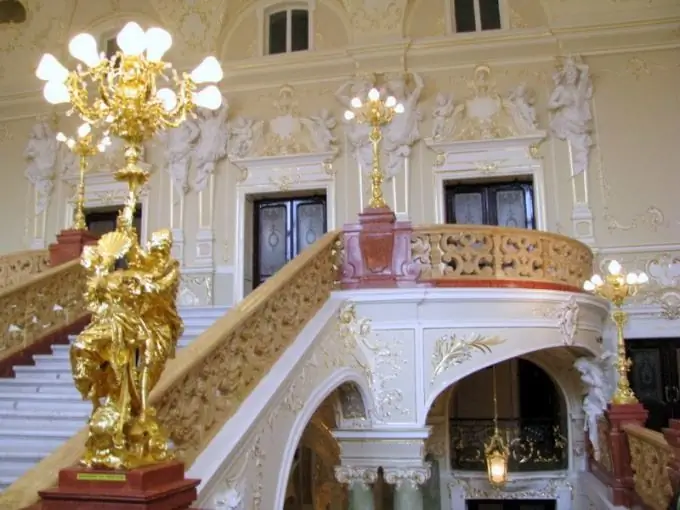 Step 2
The architecture of the Odessa Theater is made in the style of the famous Viennese "Baroque", which was very popular at that time in European art. The facade of the building is decorated with a sculptural group depicting the muse Melpomene, who is considered the patroness of art. Not far from the main entrance, two sculptures stand on pedestals, personifying tragedy and comedy. On the front of the building, there are busts of the founders of Russian music and literature: M. I. Glinka, A. S. Pushkin, N. V. Gogol and A. S. Griboyedov. The interior decoration, which is made in the French "Rococo" style, is no less elegant, especially the luxurious auditorium, decorated with stucco ornaments with gilding, domes, columns, sculptures and arches. The ceiling is also irresistible, decorated with compositions of four paintings by Lefler in the form of medallions depicting scenes from Shakespeare's "A Midsummer Night's Dream", "Hamlet", "As You Like It" and "Winter's Tale". Perhaps, no theater has a curtain made with such taste, the sketch of which was created by the greatest theater artist A. Golovin.
Step 3
The theater is interesting not only for its architecture, but also for its rich creative biography. The theater is largely responsible for the development of musical culture in the south of our country. P. I. Tchaikovsky, N. A. Rimsky-Korsakov, S. V. Rachmaninov, Eugene Isaye, Pablo Sarasate performed their works here. Performed by artists whose names have glorified Russian art. The great Fyodor Chaliapin, Solomiya Krushelnitskaya, Antonina Nezhdanova, Leonid Sobinov, Titta Ruffo, Battistini, Geraldoni sang here, the world's first ballerina Anna Pavlova danced.