The Young Family program is a special mortgage loan provided by Sberbank. It is issued on concessional terms, and unlike a regular loan, it is intended for a strictly defined category of the population. But how do you need to act to take advantage of such a program and improve their living conditions?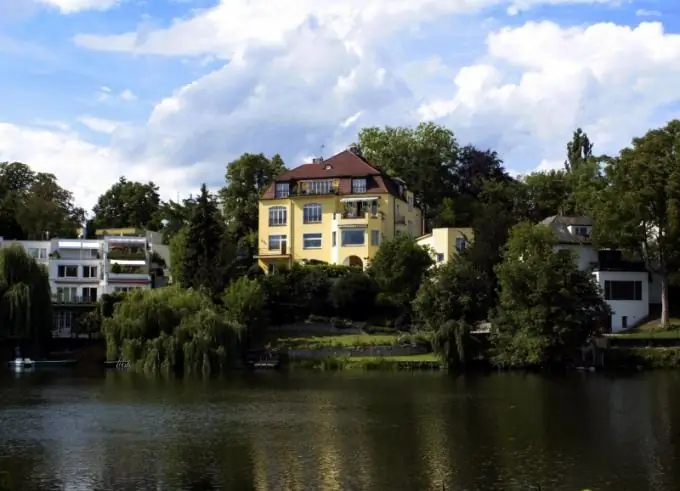 It is necessary
- passport;
- income statement;
- Marriage certificate;
- birth certificate of the child;
- a certified copy of the work book.
Instructions
Step 1
Check if you qualify for the program. Families in which one of the spouses is under thirty-five years old, or parents raising children alone, again under the age of thirty-five, can participate in it. You also need to approach the general requirements for participants in all mortgage programs of the bank - be at least twenty-one years old, work in one place for at least six months and have a total work record of more than a year.
Step 2
If you fit the stated criteria of the bank, collect the necessary documents. Order a certified copy of your employment record from the HR department of your organization. Each page of the copy must be certified by the signature of the responsible employee and the seal of the organization. Also, get a statement of income from the accounting department for at least the last six months. It can be both a 2NDFL certificate and a bank form certificate, which can be downloaded on its website. If you plan to use maternity capital when buying, you will receive a corresponding certificate. If you are self-employed, you must submit a certificate of registration, as well as a tax return for the last reporting period, instead of income certificates.
Step 3
For a ready-made package of documents, contact one of the branches of Sberbank, the addresses of which can be seen on the official website of the bank. If you want to attract a co-borrower, he must also appear with a passport, documents confirming solvency and relationship with the borrower.
Step 4
In case of a positive decision within four months, submit to the bank a purchase and sale agreement for the property you have chosen or an agreement on participation in shared construction if you are purchasing a housing under construction.
Step 5
Arrange the purchase of a new home together with the bank. Before signing, carefully study all the papers, including the loan agreement, which will indicate the frequency and amount of payments, as well as the initial payment. For this program, it can be at least 10%.