Paper passes have sunk into oblivion a few years ago. Electronic travel and transport cards have replaced cardboard cards. A social card can also be used as a travel card. Unlike their imperfect predecessors, these modified passes can be recovered if lost. And, if you immediately block the lost card, the money will be returned to you.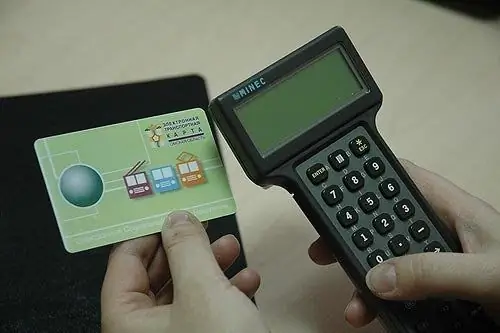 Instructions
Step 1
If you have lost your travel card, immediately call the E-Pass Issuance Center or the Transport Card Issuance Center. The card will be blocked directly by phone. The one who finds your loss will not be able to use it, and the money will remain safe. The metro pass is also blocked at the Metro Passenger Agency by telephone. You can also contact the metro ticket offices with this question - they will also be able to cancel your card.
Step 2
Find out by phone whether it is possible to pay for the cost of a new card directly at the Issue Center. If not, go to the bank. The price of the issue is about 200 rubles.
Step 3
To have your travel card restored, contact the Emission Center or the Passenger Agency. Do not forget to bring your passport and, if you are still studying, your student ID. Fill out an application for a new card - indicate in it the unique number of the lost travel card, the so-called PAN. Attach a receipt for the payment of the new card to your application. Here you will be photographed and immediately issued a travel card.
In some cases, processing can take up to two weeks. In this case, you will be given a temporary travel card.
If you write a statement at the control room, you must bring a color photo with you.
Step 4
Students who have lost their student card together with a travel pass must certify the application in the dean's office. Then, already with the seal of the educational institution, return to the Center again.
Step 5
The funds remaining on your lost card will be transferred to the new account within 10 days after the old pass was blocked.