A northern country like Iceland is home to just over 300,000 people. The bulk of the population is made up of the descendants of the great Vikings. And they treat the traditions and customs of their home country with love and respect.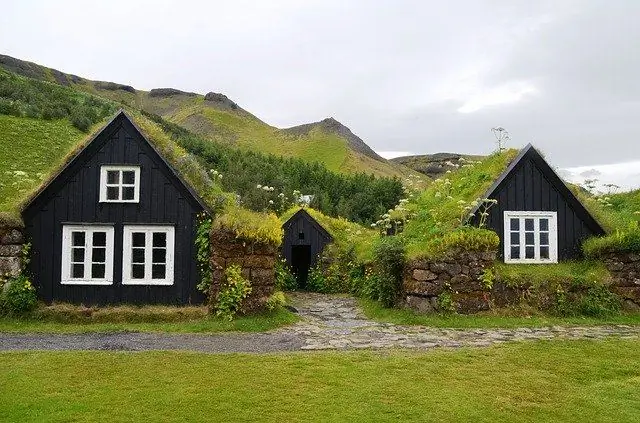 Icelanders are very proud of their country, as well as the fact that their mother tongue has not changed much over the years.
Tourists sometimes think that Icelanders are a nation that is unfriendly to visitors. In fact, Icelanders are simply quite restrained in themselves, it is not customary for them to express their feelings vividly even when meeting with friends and relatives. However, they always cordially thank their loved ones for the time spent together. Foreigners who have come to rest in Iceland can often hear the question from the local population: "Do you like our country?" That being said, Icelanders expect tourists to admire Iceland.
Icelanders are a reserved northern people, but they pay a lot of attention to the holidays, they know how to have fun and have a good rest. Among the favorite holidays of the local population are Christmas and New Year. However, not only such celebrations are celebrated on a grand scale in winter. So, for example, traditionally in the winter months in Iceland, a carnival is held, reminiscent of Shrovetide festivities. According to old customs during the holiday, it is customary to drink such a drink as schnapps, and eat shark meat, which even by its smell seems to foreigners inedible and generally suspicious.
Another winter holiday traditionally celebrated in Iceland is the Midwinter Festival. This is a pagan celebration accompanied by ancient rites and rituals. Although in Iceland almost the entire population professes Christianity, more than 5% of people who are pagans live in the country. In addition, even Christians respect the ancient pagan traditions and honor the memory of their ancestors.
In the past few decades, formal marriages have become unacceptable in Iceland. Many families live in a civil marriage throughout their lives.
According to a long tradition in Iceland, newborn babies are not given a surname. The documents record the gender, the name of the child, as well as the name of the father.
Iceland is one of the few countries where the local population still sincerely believes in the existence of magical creatures. Icelanders believe that trolls live in the rocks, and local fairies and elves live in the wilderness. In order not to disturb the magical creatures, it is forbidden in Iceland to build or build new roads in protected areas and areas where there are rocks, caves, grottoes.
Icelanders love their homeland very much, primarily because of its special nature. It is not customary for them to travel to other countries. If Icelanders decide to leave home, then they go on a hike, on a trip to their native country. At the same time, the harsh climatic conditions do not particularly bother them.
There was once a prohibition in Iceland. Therefore, traditionally, local residents do not consume "light" alcohol. If they drink in this country, then they give preference to strong alcoholic beverages. At the same time, alcohol prepared independently at home is more appreciated, for example, traditional strong liqueurs.
Interesting folk customs have survived in Iceland. For example, it is not customary here to knock on wood to ward off trouble. To protect against any evil, a person must loudly and decisively shout out one of the numbers: 3, 7, 9, 13. The first products in a new house or in a new apartment should be salt and bread, only in this case there will always be harmony, happiness and wealth.