On July 10, 1912, the Dutch communications satellite SES-5 was launched into orbit from the Baikonur cosmodrome by a Russian carrier rocket "Proton-M". Its launch was postponed several times: either due to the unavailability of the launch vehicle, or due to technical problems with the satellite itself.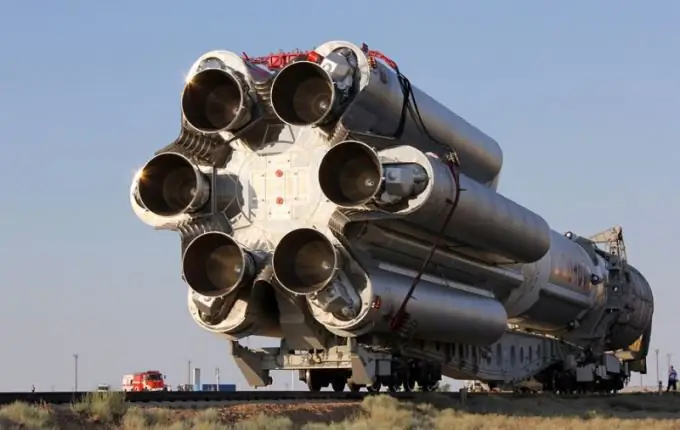 SES-5 is owned by the Dutch satellite operator SES World Skies. The satellite was created to provide communication services to the countries of Europe, the Baltic States and Africa. It weighs over 6,000 kg and is designed to last at least 15 years.
Devices that send a signal in response to a received signal are called transponders. They are used to form a satellite communication channel, a friend or foe identification system and to determine the distance to an object in sonar.
The SES-5 satellite has 36 Ku-band and 24 C-band transponders. Ku-band lies in the range of centimeter radio waves with a length of 1.67 to 2.5 cm (12-18 GHz). These frequencies are given to Pay TV (DTH) with a broadcasting area in the Baltic States, Scandinavia and Africa.
The wavelength range from 3.75 to 7.5 cm is called the C-band. In the Americas, this is the main range for satellite television. At SES-5, these frequencies will be used for GSM, maritime and video communications.
In addition, the Dutch satellite performs some of the tasks of EGNOS - the European Geostationary Navigation Coverage Service. The service was created to improve the quality of the GPS, Galileo and GLONASS systems. It consists of a master station that collects information from GPS, Galileo and GLONASS satellites, a network of ground relay stations and EGNOS geostationary satellites that transmit information to GPS receivers.
The commissioning of the geostationary telecommunications satellite SES-5 will improve the quality of communication and the reliability of information transmission. The coverage area of ​​TV and GPS signals will increase. True, since there are no EGNOS ground stations on the territory of Russia, all favorable changes will be noticed mainly by residents of its western part.