In the Orthodox Christian tradition, the remembrance of the event of the Ascension of Jesus Christ to heaven is one of the 12 main celebrations of the Church. This holiday is celebrated on the 40th day after Easter. In 2015, the Ascension of Christ falls on May 21, according to the new calendar style.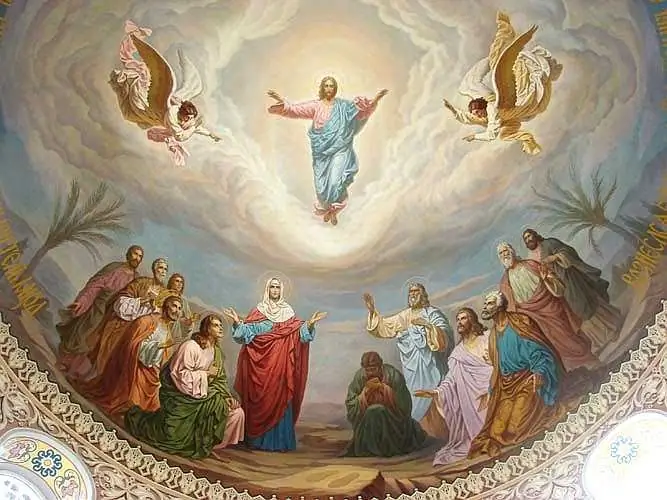 The historical event of the ascension of the Lord Jesus Christ to heaven has its own special significance in the work of the Atonement of mankind. There are two main points that are inextricably and directly related to the ascension of the Savior to heaven.
The first meaning of the ascension of Jesus Christ is the gift of the Lord to man the opportunity after death to be where the Savior Himself is. That is, the Lord by His ascension opened the way to heaven for mankind. It is about this meaning that you can often find the statements of Jesus Christ Himself. In particular, the Evangelist John the Theologian cites the words of the Savior in his Gospel as follows: "… and where I am, there my servant will also be" (John 12:26); "And when I am lifted up from the earth, I will draw everyone to Me" (John 12:32). Christ appeared as the "Forerunner" in the deed of man's ascent to heaven after his death. This is what the Apostle Paul calls the Savior in the Epistle to the Hebrews (Heb. 6, 20). In this context, the "forerunner" is the one who walks in front, as if paving the way for those walking behind.
The second meaning of the ascension of Jesus Christ is comprehended from the side of the dogmatic teaching of the Church, as well as from the standpoint of the main goal of human life (deification of human nature, achievement of holiness, being with God). Thus, in the ascension of the Savior, human nature was glorified, because according to the teachings of the Orthodox Church, Christ was the God-man. The human nature of Christ was sanctified, ascended to heaven, thereby becoming a partaker of the eternal divine glory. The Gospels speak of the rapture as the return of the Son to the Father. But it is worth understanding that after the ascension of Christ, God the Son ascended to heaven already with human flesh.
Thus, in the face of the Savior, there is a return of man to God, the sanctification of human nature, the ascent of human nature to heaven. That is why the feast of the Ascension of the Lord is so solemnly celebrated in the Orthodox Christian tradition.