Unlike his Hollywood colleagues, Kim Woo Bin is not a world famous film actor. Its popularity has gained considerable proportions only at home, in South Korea. However, at the moment, Kim is only 29 years old, and he has a chance to win the hearts of not only Korean women.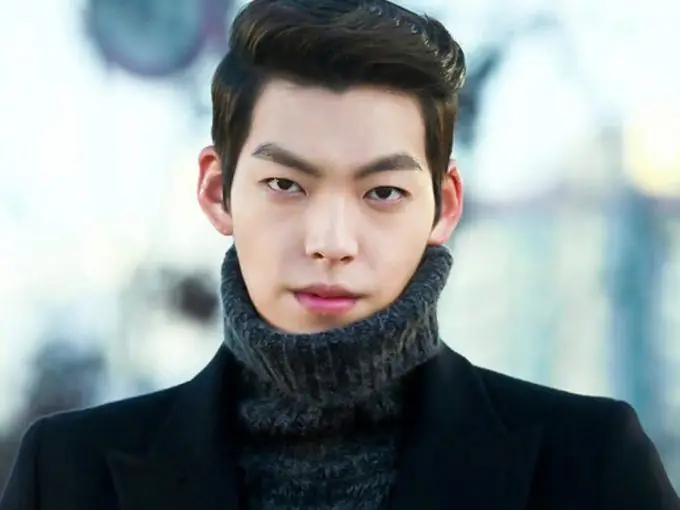 Childhood, adolescence and work as a model
Kim Hyun Joon (but everyone knows him as Kim Woo Bin) was born on July 16, 1989. Is a native of the capital of South Korea, Seoul. Bean is not the only child in the family, he has a younger sister. From childhood, the boy, like his sister, was surrounded by the love and care of his parents. Mom and Dad strongly supported any of the boy's undertakings and, as far as possible, helped him achieve what he wanted. While in high school, the guy realized that he really wants to become a professional model. And even in this he enlisted the support of his relatives. But despite this, because of his non-standard appearance for this profession, the young man was very worried that his modeling career would not work out.
At the age of 20, he decides to continue his education and go to college. As a first-year student, after graduation, he went to all kinds of auditions for modeling agencies. Also in 2009, he walked the catwalk for the first time at the local Seoulcolletion S / S fashion show. This debut brought him great success and opened the way to the world of professional fashion. In the future, he participates in a number of major shows of collections of various designers. He even had a chance to walk the catwalk as part of the capital's fashion week.
Among other things, the young man receives the first proposals for filming in advertising. In order not to make a mistake and be a professional in this matter, he begins to attend acting courses. And then the realization came to him that he was attracted by cinema.
Film career
In 2011, the aspiring actor made his TV debut. He got one of the roles in the mini-television series "White Christmas". The project received high marks from viewers and critics.
Then in his career was the painting "Amur Factory". True, it was just a television project shown as part of another show. The real film debut took place in 2012 in the film "Policeman on the Catwalk". Kim played in a small episode, but it was then that his demand in the film industry rapidly went uphill.
Kim's filmography includes more than 10 television series and films, the last of which was released in 2016. For the most part, he acts in Korean cinema and has not yet received offers from Western colleagues.
In 2018, the drama "The Wire" was supposed to be released, however, the production process was frozen due to Kim's illness.
Disease
In 2017, the young man felt unwell, with which he went to the doctor. After a thorough examination, Kim was informed that he had nasopharyngeal cancer. Since then, he was forced to suspend the filming process in the cinema and focus on his health.
For a long time, there was no news from Wu Bin about his state of health. 7 months after the discovery of the disease, in December 2017, the artist wrote a letter to his fans, in which he said that he was on the mend and was doing everything possible to return to work as soon as possible.
Personal life
Speaking about the personal life of the idol of millions of Koreans, I must say that the young guy never hid his relationship with anyone from the public. However, there are still things that he prefers not to talk about. Anyway, in 2011, he met Yoo Ji An at a photo shoot for a commercial. Their acquaintance quickly grew into mutual love. But the couple's relationship did not last long. Already in 2014, they broke up for a reason unknown to anyone except themselves. A year later, actress Shin Min Ah appeared in the life of the loving actor, with whom he still meets today. Whether Kim Woo Bin and Shin Min Ah become husband and wife, time will tell.