Mikhail Tryazorukov from a young age was fond of sports, seriously engaged in weightlifting. These skills have helped him out more than once when creating the appropriate images on stage and in cinematography. But sport is not the main thing in Mikhail's life. He connects his past, present and future with working in films. Mikhail treats any life problems with his characteristic humor.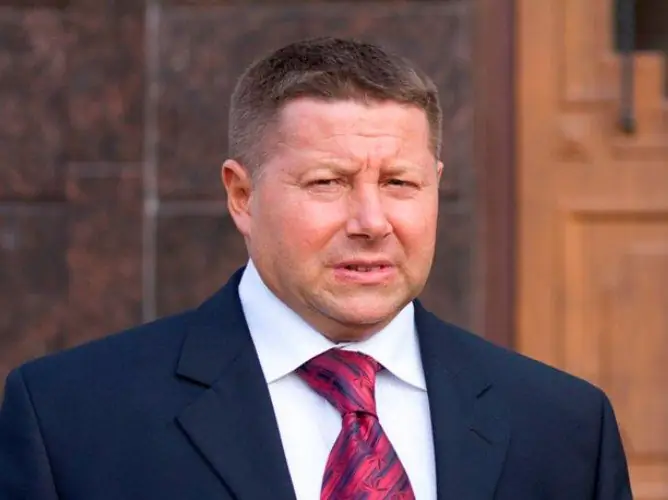 From the biography of Mikhail Nikolaevich Tryazorukov
The future Russian actor was born on August 9, 1962. In 1988, Mikhail became a student at the Leningrad Institute of Theater, Music and Cinematography. Teachers from the first days of training noted Mikhail's acting talent and predicted a great future for him on the stage of the theater and in the cinema.
Experienced teachers' assessments were accurate. A year later Tryazorukov could be seen on the stage of the Buff Theater, where he performed vivid comic roles. However, the real haste came to the actor after graduation. He firmly entered the theater troupe and became one of the most sought-after actors of the creative association.
Career in theater and cinema
Here are some of the theatrical performances in which Tryazorukov took part: "Don Juan", "Mandragora", "Generals in Skirts", "Casanova in Russia", "Blues", "Adventurer", "Captive Spirits", "The Inspector General", "Krechinsky's wedding", "Colomba", "The circus left, the clowns stayed."
Mikhail Tryazorukov had a chance to play a large number of roles in cinema - both major and minor. Possessing a high level of acting, Mikhail is able to quickly transform into a hero of any plan. The list of roles played by the actor includes military, detective, tragic, romantic and melodramatic characters.
Here are just some of the projects in which Mikhail Tryazorukov's popularity has increased: "National Security Agent", "Destructive Force", "Mole", "Bratva", "Sisters", "Golden Medusa", "Gentle Winter", "Sea Devils" "," Lines of Fate "," Family "," Merry Neighbors ".
Being a versatile personality, Mikhail actively works in television, acting as a TV presenter, journalist and director.
Achievements and personal life of the actor
In 1996, Mikhail Nikolaevich was awarded the prize of the First Russian Variety Artist Competition, held in St. Petersburg. In 2000 Tryazorukov became an Honored Artist of the Russian Federation.
The actor does not like to share the details of his personal life with journalists. Being a closed person, Tryazorukov is in no hurry to disclose information about his wife and children to strangers.
Those who know Mikhail well note his excellent sense of humor. Obviously, it is this quality that allows him to play the roles of a comedic plan.
One of Mikhail's hobbies is sports. Tryazorukov is a master of sports in weightlifting. He still does not stop training, trying to keep himself in shape. Michael combines exercises with weights with swimming. All this helps the actor to maintain good spirits and always be ready for those stresses that he has to face on the set.