Evelina Bledans is an actress of Latvian origin. She has been known to the general public since the 90s: at that time Bledans starred in the issues of the "Masks Show" project.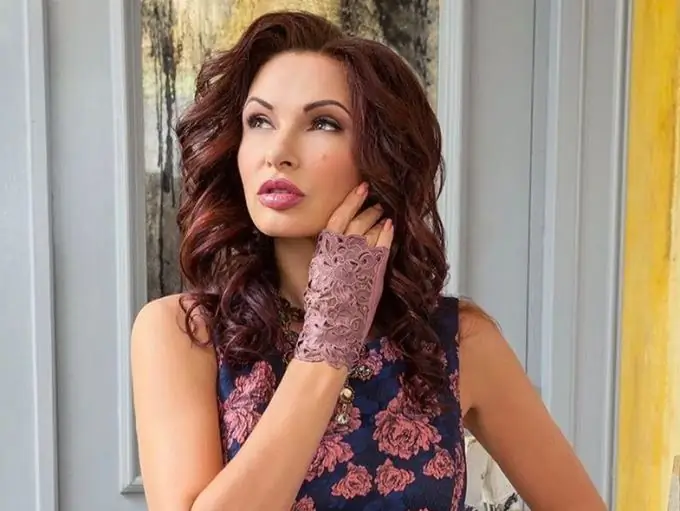 Childhood and youth
Evelina Bledans was born in Yalta. Her parents are Latvian. My father worked as a photographer. When Evelina was little, her parents separated. Then her mother got married again, her new husband worked as an engraver. A second girl appeared in the family, she was named Maya. The stepfather treated both of them equally well.
At school, Evelina sang in the choir, attended dance and theater circles. After graduation, the girl went to Leningrad, went to study at the famous Institute of Theater, Music and Cinema. She studied with Anastasia Melnikova, the actresses are still friends.
Creative career
Bledans dreamed of working at Lenkom, but she was dissuaded from this idea. Together with several classmates, she went to Odessa. There, the actors created an independent troupe "Masks Show", this happened in 1991. In the releases of the project, Evelina played many heroines, the nurse became the brightest. This role made Bledans the sex symbol of the 90s. The actress worked with the troupe until 2005, then left the team, maintaining friendly relations.
Later, Evelina took part in beauty contests, played the main roles in performances-entreprise, starred in films. She had a role in the first Russian musical Metro. For almost a year, the actress hosted the author's program on the DTV channel, starred in commercials. Her photos often appeared on the covers of famous magazines. Bledans also tried to realize herself as a singer, she recorded the album "The main thing is to love!"
In 2008, Evelina took part in the project "The Last Hero", and later continued to act in films, Russian and foreign production. On her account there are many episodic roles, each of which the actress sought to make vivid and memorable.
Personal life
Evelina Bledans was surrounded by fans from an early age. She was looked after by the son of Sofia Rotaru Ruslan. But she married a classmate Yuri Stytskovsky, with him she starred in "Masks". The civil marriage lasted 7 years, then they officially registered the relationship.
In 1993, Evelina accepted the courtship of the Israeli businessman Dmitry, who was her admirer. She left Yuri and got married a second time. The marriage with Dmitry lasted 17 years. In 1994, the couple had a boy, Nikolai. He now lives with his father in Israel.
Hockey player Alexander Semin became Evelina's third husband. In 2012, the boy Semyon was born. He has Down syndrome, but his parents put in a lot of effort trying to adapt Shoma to the world around him. In 2017, Bledans and Semin broke up. Evelina still appears in public, participates in the show. She devotes her free time to her son Semyon.