Mary Higgins Clark is widely known in the world of modern literature. She is the author of numerous novels in the genre of detective thriller, mysticism, as well as several books for children. Mary Higgins is the recipient of eight of the world's most prestigious writing awards. The author's works have become bestsellers and have sold over 80 million copies, and this is only in the United States.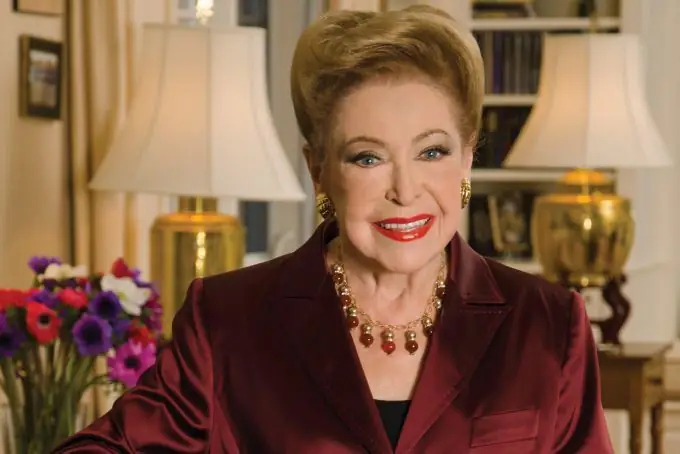 Biography of Mary Higgins Clark
The future writer (full name - Mary Teresa Eleanor Higgins Clark Conchini) was born in the Bronx, New York, on December 24, 1927, in the family of Irish immigrants Luke Higgins and his wife Nora. Mary was the middle child and grew up with two brothers.
At an early age, Mary showed an interest in writing. She wrote her first poem at the age of seven. At a young age, Mary often composed short sketches for her friends and published children's art in a magazine.
The girl's parents owned a pub, but with the beginning of the Great Depression in America, the institution was closed. When Mary was 11 years old, she suddenly lost her father. Her mother, Nora, widowed and unemployed, was forced to vacate her daughter's bedroom in order to rent out her room.
Mary graduated from St. Francis Xavier High School and continued her studies at Villa Maria Academy.
Career and work of the writer Mary Higgins Clark
At 16, Mary Higgins attempted to publish her work in the popular women's magazine True Confessions, but it was rejected.
To help her family pay bills, Mary took a job as a telephone operator at the Shelton Hotel. Despite financial assistance to their loved ones, the Higgins family still lost their home and moved to a more modest apartment.
Mary later attended Wood Secretarial College. After completing her coursework, she was hired by Remington Rand as a secretary in the advertising department. Higgins turned out to be a diligent worker, and soon Mary became involved in the creation of catalogs and brochures.
After a while, Mary's interests change, and she gets a job as a flight attendant at Pan American Airlines, flying throughout Europe, Africa and Asia.
After working for some time in an aviation company, Mary decides to take courses in writing at New York University and form a circle of aspiring writers for the students.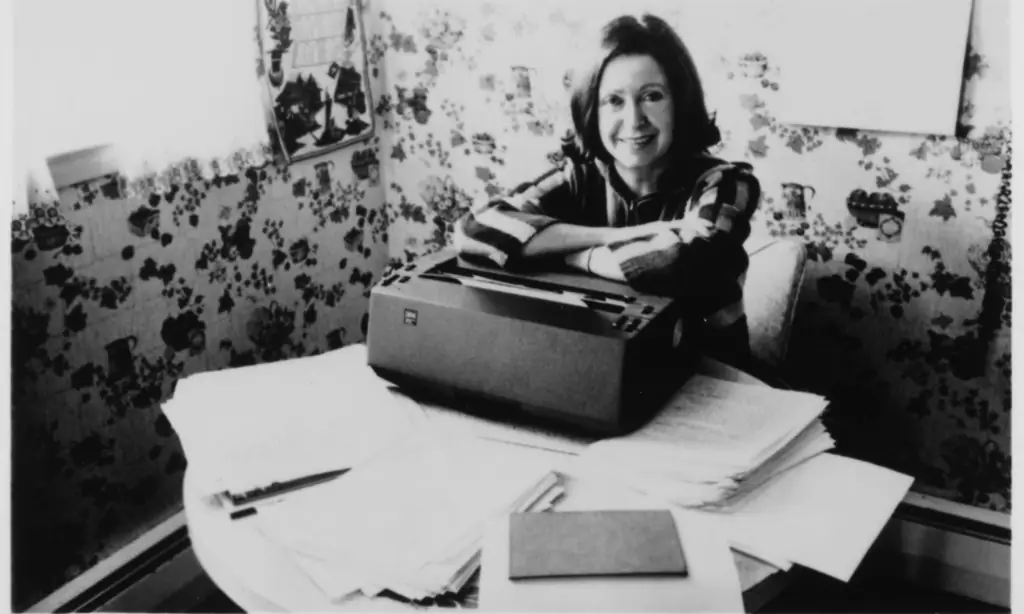 To share her impressions gained during her work as a flight attendant, Mary writes a short story "Free rider". Despite the fact that the university received her work positively, Higgins was disappointed with repeated attempts to publish this work in the press. Finally, after six years of rejections, only one Extension magazine agreed to buy Mary's story for $ 100.
After a successful debut, Higgins met literary agent and editor Patricia Shartle Mirer, who represented Mary's work for the next 20 years. In addition to work, they were also united by a strong friendship. Subsequently, Higgins will even name one of his children after Patricia.
Mary Higgins got a job on radio as a screenwriter for 65 short radio programs. Her work was very successful and Mary was offered to write scripts for other radio projects. Thanks to this opportunity, Higgins gained creative experience and learned to express her thoughts clearly and clearly. However, Mary's financial condition still left much to be desired and, on the advice of her agent, she began to work on her first novel, "Strive to Heaven" - the protagonists of which were the fictional George and Martha Washington. Higgins' novel was published in 1968. Inspired by her success and desire to provide her children with opportunities to study at universities, Mary continues to write.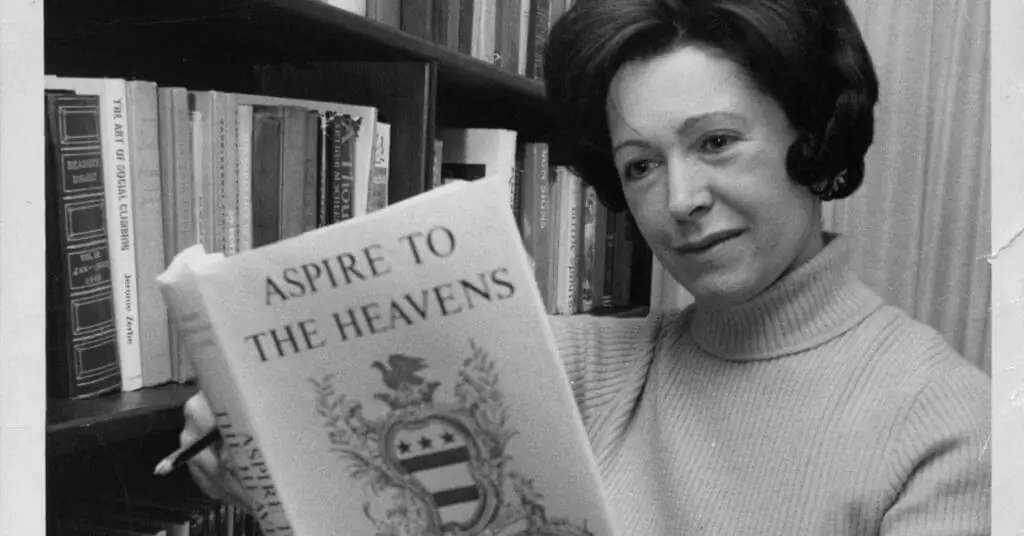 The recent trial of a young mother accused of killing her children in New York newsgroups gives an aspiring writer an idea for a new storyline, and Higgins sits down on the work of the psychological and crime detective The Children Will Not Return. This second book was published in 1975, after the release of which Mary's life completely changed and she became famous.
In the future, Higgins cemented her role as a talented writer, annually releasing books that sold in millions of copies. Some of the most successful creative works of Mary Higgins:
- "Crying in the Night" (1982);
- "Don't Cry, My Lady" (1987);
- "Loves music, loves to dance" (1991);
- "You turned into moonlight" (1996);
- "Before we say goodbye" (2000);
- "Leave the last dance for me" (2003);
- "Where are you now?" (2008);
- "The Shadow of Your Smile" (2010).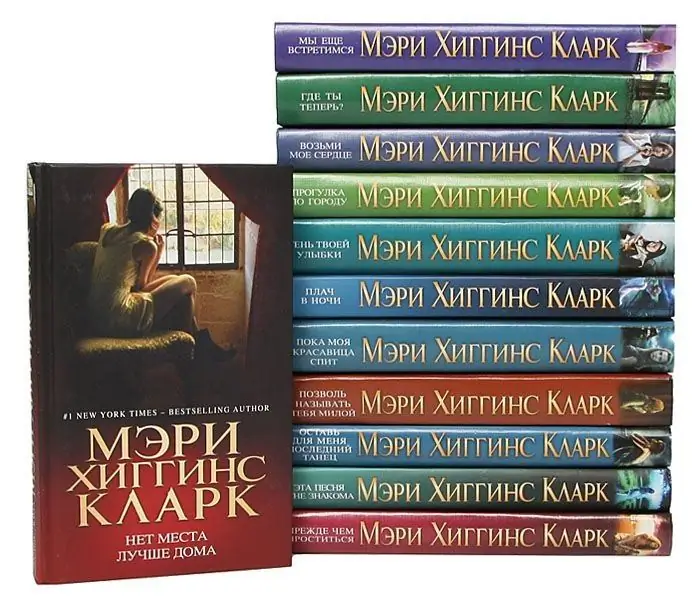 Her creative work includes a range of topics that are often controversial in real life, such as parapsychology, medical experimentation or multiple personality disorder. The actions in the writer's works often unfold slowly, maintaining the tension of the plot. For his novels, Higgins chooses independent heroines - women endowed with intelligence and courage to deal with the problems in life. The characters in Mary's books are as close as possible to real people, thanks to which such events could take place in real life.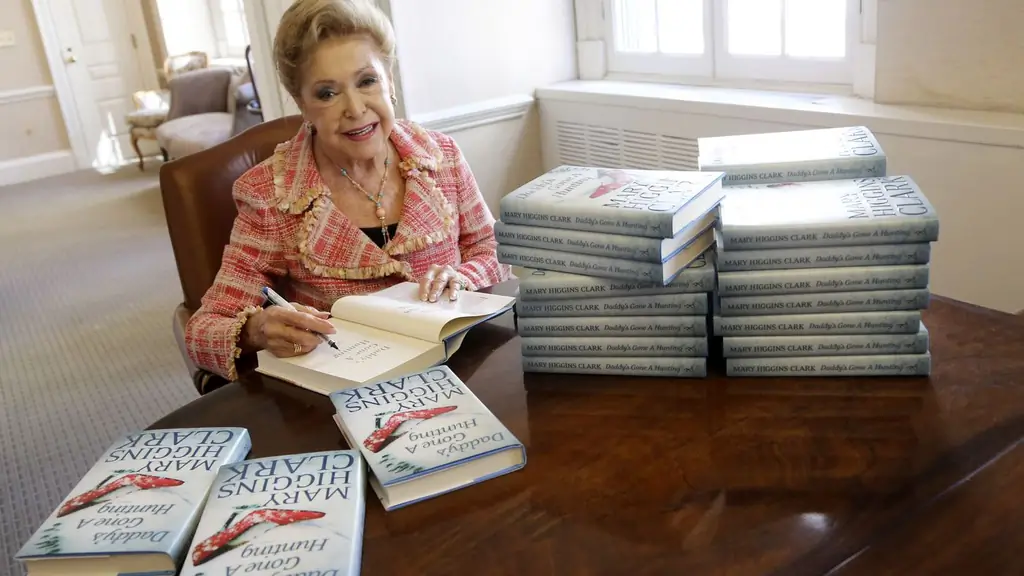 Higgins' books are also the number one bestsellers in France. The writer became a Knight Commander of the Order of Arts and Letters in France in 2000. She was also honored in France with the Grand Prix for Literary Politics (1980) and the Literary Prize of the Deauville Film Festival (1999). Higgins has won many other international awards and prizes over the years of her long and fruitful work, among which there is even an honorary knighthood. Mary Higgins Clark was also named President of the American Detective Writers Association.
Mary Higgins is actively involved in charity work to help sick children.
Mary has more than 50 books on her account, some of them have been embodied on screens. Also, together with her daughter, Carol, Higgins released several mystery novels.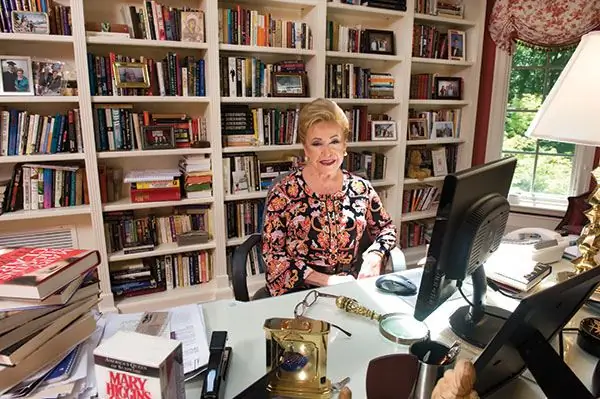 Personal life of Mary Higgins Clark
While working as a flight attendant, Mary met her future husband, Warren Clark. They got married on December 26, 1949. In 1959, Warren was diagnosed with severe angina and had heart problems over the next five years, from which he died in 1964. Mary has 5 children from her marriage to Warren.
In 1978, Mary Higgins married lawyer Richard Ploetz. The marriage ended in divorce in 1986.
When the writer moved to New Jersey, one of the evenings dedicated to the release of her new book, she met the widowed and retired CEO, John Conchini. The couple got married in 1996.
Today Mary Higgins Clark is 90 years old and continues to write 17 hours a day, devoting herself to literary creation.