Vladimir Stognienko is a well-known Russian football commentator and journalist who has been recognized as the best representative of his profession in Russia for several years in a row. What is interesting about his biography and personal life?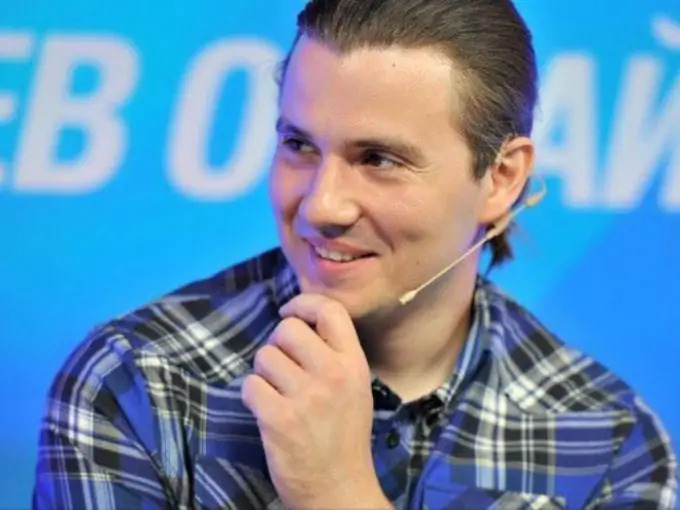 Commentator biography
Vladimir was born on August 20, 1980 in Moscow. His parents were experienced teachers, so his son was brought up with special attention and care. From childhood, the boy began to get involved in sports. At the age of ten he was enrolled in the sambo section of the Kharlampiev club. But Stognienko did not achieve much success in this field.
From early childhood, the future commentator began to follow football with enthusiasm. He enjoyed collecting various posters, stickers and inserts with famous football players. The first world championship, closely followed by Stognienko, was the 1990 World Cup in Italy. At that moment, the boy realized that he wanted to connect his life with this particular sport. And since he had a good memory for surnames and dates, he wanted to be a commentator.
After receiving a general education, Vladimir entered the Financial Academy under the Government of the Russian Federation. In 2002 he successfully graduated from this educational institution. During his student life, Stognienko managed to get a job as an intern on the NTV + football channels. In this he was greatly helped by his brother, who was personally acquainted with Georgy Cherdantsev.
Vladimir had his first independent experience of commenting on a football match in 2002. From the very beginning, he began to work at the games of the Italian Championship. Stognienko began working on the 7TV channel, which had the rights to broadcast many sports events. This experience had a positive effect on the future career of a journalist. Vladimir traveled a lot and traveled to various countries on business trips.
Then, in his career as a commentator, he worked on such channels as Sport-1, Russia-2, Our Football, and so on. Very often Vladimir got to comment on the final matches of the main football tournaments. So he worked at the finals of the 2010 World Cup in South Africa and the European Championship 2012 in Ukraine and Poland. Already in 2009, Stognienko was recognized as the best sports commentator of the year. Then he received this prestigious Golden Gramophone award for several years in a row.
In 2016, Vladimir was not allowed to work at the 2016 European Championship matches on the Russia-1 channel. For this reason, he was forced to leave Match-TV. He was called to be the chief editor of sports news on the Russia-24 channel. In parallel with this, Stognienko began to participate in several Internet projects and comment on matches on the Eurosport channel.
In 2018, Vladimir again worked at the 2018 FIFA World Cup games on the Russia-1 channel. He surprised many viewers when, after the victorious Russia-Spain match, he turned on the song "You are just a space Stas", which he dedicated to the head coach of the national team. He also got to comment on the final of the tournament again.
Commentator's personal life
Vladimir's personal life is also in complete order. He met his wife Natalia at the very beginning of his career. In 2006 they became husband and wife. Later Natalia gave birth to two children - daughters Katya and Olya. In his free time from work, Stognienko loves to cook. Therefore, he always brings cookbooks from all his business trips.