A wedding is a happy day not only for the bride and groom, but also for their parents. I would like the young to live happily ever after. A parental blessing means a lot in this situation. By blessing the young, you agree with the choice of a son or daughter, wish them love and kindness. At the same time, it is very important to observe the old rite.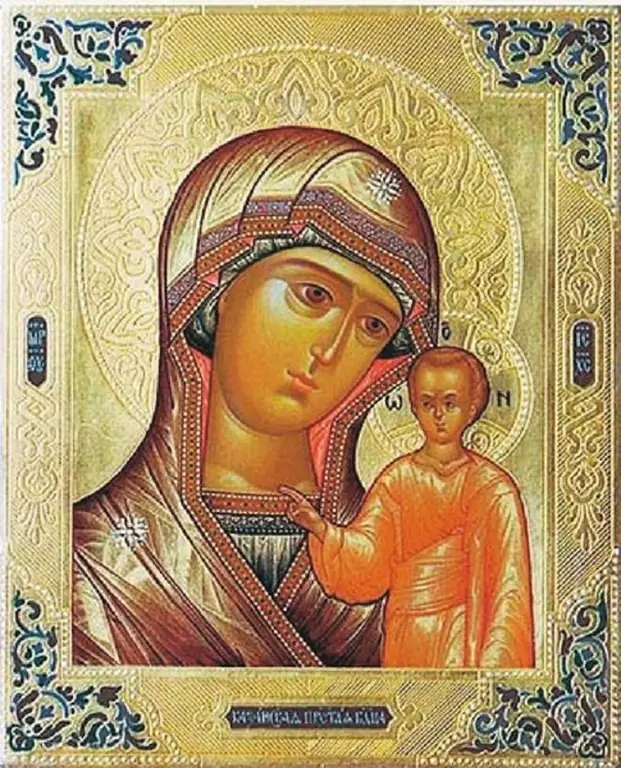 It is necessary
Icons of the Kazan Mother of God and Jesus Christ
Towels
Instructions
Step 1
If you marry your daughter, you begin the blessing ceremony. Before the bride and groom go to the registry office, go out with them to the room where there are no guests.
Step 2
Take the towel. With its help, take the icon of the Kazan Mother of God. The image should be aimed at the young.
Step 3
Say parting words to your daughter. There is no single form for this, and the words must be sincere. Tell her that you wish her love, happiness, many children, well-being in the house, which she will create and support together with the chosen one. You let her go to a new home, where she will feel good and calm.
Step 4
Apply the sign of the cross and let your daughter kiss the icon.
Step 5
Bless the groom in the same way. Say parting words to him, put the sign of the cross and let the image kiss.
Step 6
Tie the bride and groom's hands with a towel and count the knots. How many of them there will be - so many grandchildren and expect.
Step 7
Upon arrival from the registry office to the groom's house, the young are blessed by his parents. They accept a son's wife into their family. The groom's parents bless the young with an icon of Jesus Christ.
Step 8
Place the icons on the festive table near the loaf. After the wedding feast, the newlyweds will carry them away and put them in the holy corner in their apartment. These icons will become the guardians of their family hearth.