In Russia, there is a whole list of prohibited literature, which continues to actively expand over time. Thus, on the territory of the Russian Federation, the Criminal Code prohibits the publication and distribution of books on the topic of Nazism, fascism, terrorism, paganism, racism, xenophobia and other Christian denominations. What other literature is banned in Russia?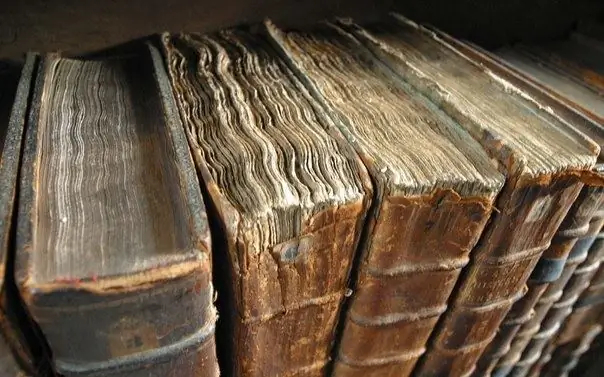 Black list
According to the Russian Criminal Code, books that promote intolerance towards religion, race or ideology are strictly prohibited in Russia. Also banned is literature calling for the violent overthrow of the government in the state, propagandizing the ideology of fascism, and also containing calls for extremist or terrorist activity.
Today, the website of the Ministry of Justice of the Russian Federation considers 727 units of literature in the form of books, newspapers, brochures, leaflets or certain articles to be extremist materials.
In addition to textual information printed on the Internet, magazines or newspapers, videos that are distributed on the Internet or on DVD media are included in the prohibited list. It also contains several specific sites. Recently, this list has been replenished - revolutionary calls are withdrawn from sale and free network access, and the blogs of some well-known oppositionists are completely blocked by the government. A significant part of the list of prohibited literature is made up of Islamist materials that belong to such Islamic movements as Nurcular, Tablig, Hizb ut-Tahrir, and so on.
Forbidden Books
On the territory of Russia, the prohibited books are "Wars against the bastards" by Airat Dilmukhametov, "Psychological management of people", Who rules us: the psychology of managers "and" Secret mechanisms of people management "M. Sherstnev," The economic system in Islam "by Takiuddin Nabkhani. In addition, the books "The Judeo-Christian Plague" and "Mother Earth: Wonderful, Wonderful, Wonderful" are prohibited. Introduction to Geobiology","Paganism: Sunset and Dawn","Saryn to the Kichka"by A. Dobrovolsky, as well as"The Secret of Lawlessness"by an unknown author.
The Russian Criminal Code provides for the distribution of prohibited literature up to 5 years in prison on the basis of inciting ethnic hatred.
Also banned in the Russian Federation is the book "7 Heads and 10 Horns of Russia or the Last Evidence of the Occurring and Ending Apocalypse" written by P. Kuznetsov. A number of films, articles, leaflets, musical genres that were banned by a court decision were also banned. V. Vostryagov is also a disgraced writer ("The Russian people and the Constitution of the Russian Federation", "Russian state", "Kabbalah", etc.).
The above literature is prohibited in Russia by the Law on Counteracting Extremist Activity, which prohibits books with fascist ideology and justifying racial or national crimes. It also vetoes incitement to hatred against any racial, social, ethnic or religious group.