Everyone knows about the existence of serfdom in Russia since school, but the true picture of the life of serfs is not discussed so often, although this part of the history and culture of the people is very interesting.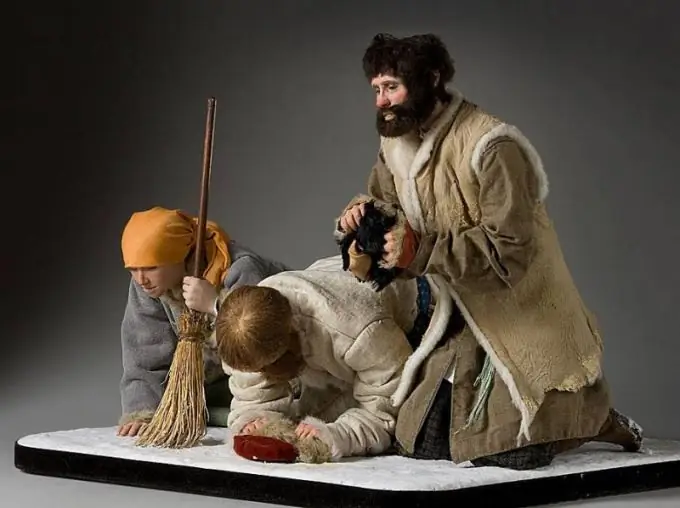 Instructions
Step 1
The life and life of serfs differed as serfdom became stronger in the country. During its formation (XI-XV centuries), the dependence of the peasants on the landowners was expressed in the payment of tribute, the performance of work at the request of the landowner, but left enough opportunities for a completely acceptable life for the peasant and his family. Beginning in the 16th century, the position of the serfs became more and more difficult.
Step 2
By the 18th century, they no longer differed much from slaves. Work for the landowner took six days a week, only at night and on the remaining day the peasant could cultivate his plot of land, which he fed his family. Therefore, a very meager set of food was expected at the table of the serfs, and there were times of famine.
Step 3
On major holidays, festivities were organized. This limited the entertainment and recreation of the serfs. In most cases, the children of peasants could not receive education, and in the future the fate of their parents awaited them. Gifted children were taken for training, they later formed serf theaters, became musicians, artists, but the attitude towards serfs was the same, no matter what work they did for the owner. They were obliged to fulfill any requirement of the owner. Their property and even their children were at the complete disposal of the landowners.
Step 4
All the freedoms that at first remained with the serfs were lost. Moreover, the initiative to abolish them came from the state. At the end of the 16th century, the serfs were deprived of the opportunity to move to another landowner, which was provided once a year on St. George's Day. In the 18th century, landowners were allowed to exile peasants to hard labor without trial for their misdeeds, and a ban was imposed on peasants from filing complaints against their owner.
Step 5
From that time on, the position of serfs approached the position of cattle. They were punished for any offense. The landowner could sell, separate from his family, beat, and even kill his serf. In some of the manors' estates, horrors were happening, which are difficult for modern man to comprehend. So, in the estate of Daria Saltykova, the mistress tortured and killed hundreds of serfs in the most sophisticated ways. This was one of the few cases when, under the threat of an uprising, the authorities were forced to bring the landowner to justice. But such show trials did not change the overall course of the situation. The life of a serf peasant remained a powerless existence, filled with exhausting work and constant fear for his life and the life of his family.