Viktor Dragunsky is known to Russians as a writer and author of "Denis's Stories", which every schoolchild read. But few people know that Viktor Yuzefovich played in the theater, acted in films and even wrote music.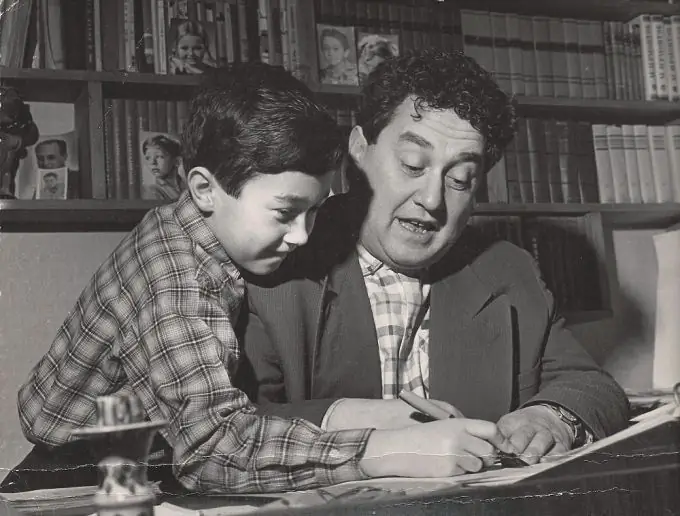 Childhood and family
Victor Dragunsky was born in 1913 in America. The family did not live long overseas, soon returned to their native Gomel, from where they left because of personal troubles. The mother of the future writer, Rita Dragunskaya, was a bright and interesting woman, but little is known about her father, moreover, he died early from a serious infectious disease. Rita Dragunskaya soon remarried, but her second husband died after two years of marriage.
Only Rita's third husband became a worthy stepfather to Victor and had a great influence on him with his work. Menachem Rubin (that was the name of Victor's second stepfather) worked in the theater of musical comedy and was a holiday man. It was Rubin's theater, where little Vitya spent a lot of time, that instilled in the boy a cheerfulness and a cheerful disposition.
Creative way
After leaving school, Viktor Dragunsky was looking for himself for a long time. He worked as a turner in a factory and made horse harnesses. But the love for the theater inherent in childhood triumphed, and Victor entered the theater studio.
After graduation, Viktor Dragunsky worked in several Moscow theaters. And even the war and the militia did not break the creative spirit of Dragunsky, after the end of hostilities, Victor returned to the stage.
But work in the theater did not always suit Dragoonsky. Basically, he was trusted with minor supporting roles. And out of boredom, Victor began to write feuilletons, small plays, scripts. This is how a talented writer awakened in a gifted actor.
Fame came to Viktor Dragunsky after the birth of the famous "Denis's Tales". This was followed by several more collections of stories for children. Humorous, and at the same time edifying, these works were very popular with both small and large readers.
Few people know that Victor Dragunsky also wrote serious stories for adults. Some of them were filmed.
Personal life
Victor Dragunsky was married twice. For the first time, a still very young writer married the beautiful actress Elena Kornilova. In this marriage, a son, Lenya, was born, who in the future followed in his father's footsteps and became a publicist.
The second time Dragunsky married Alla Semichastnova, also a young actress. The girl was ten years younger than Victor. The marriage turned out to be happy, the couple lived together until Victor's death. The couple had two children - the notorious son Denisk, the prototype of Dragunsky's stories, and the daughter Ksenia. These children of the writer also inherited his literary talent and connected their lives with prose, poetry and drama.