Holly Hunter is an American actress and producer who is best known for her roles in The Piano, Television News, The Firm and Nine Lives. She has won prestigious television and film awards.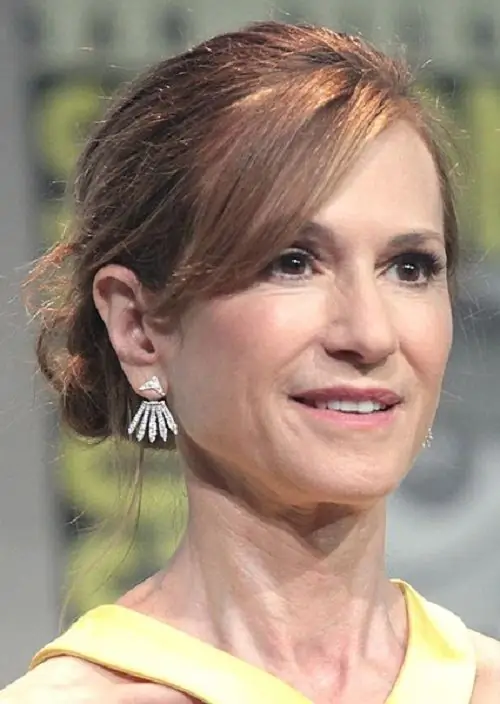 Biography
Holly Hunter was born on March 20, 1958 in Conyers, Georgia, USA. Her father, Charles Edwin Hunter, was a farming and sports manufacturer. And Opal's mother Marguerite was a housewife. The future actress grew up in a large family with many children. She has six siblings.
As a child, the actress suffered from mumps. The illness caused a complication. Hunter is deaf in one ear. But this did not weaken her determination to become an actress.

Carnegie Mellon University in Pittsburgh Photo: Mike.albrecht / Wikimedia Commons
Captivated by the stage, Holly performed in the school play as Helen Keller in fifth grade. After completing her secondary education, she moved to New York City to pursue acting studies. During this period, Hunter rented a room and shared it with actress Frances McDormand. In 1980, the actress received her degree in playwright from Carnegie Mellon University in Pittsburgh.
Career and creativity
Holly Hunter's professional career began with a curious incident. Future actress and playwright Beth Henley was stuck in an elevator for ten minutes. A chance meeting served as the beginning for further cooperation. Beth Henley invited Hunter to take part in the Broadway production of Crimes of the Heart. This work became the debut in her career as an actress.
In 1981, Hunter first appeared in films. She starred in the horror film Burning, directed by Tony Mailam. In 1982, the actress moved to Los Angeles. In an attempt to get the role, she went through auditions until in 1984 she was invited to star in the movie "Extra Shift."
In 1987, she landed her first major role in the Coen brothers' film Raising Arizona. Hunter played one of the key characters in Edwina McDannoch. This role was written by the Coen brothers especially for her.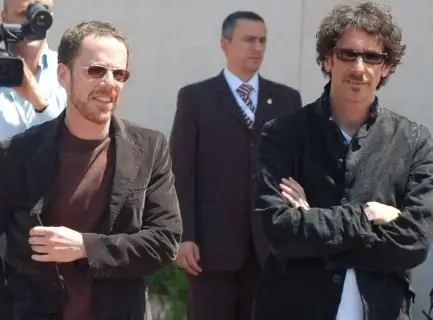 Brothers Ethan and Joel Coen Photo: Georges Biard / Wikimedia Commons
In the same year, another film with her participation, "Television News", was released, in which she played a charismatic, but depressed producer of a news program. For this work, the actress was nominated for the prestigious Oscar.
In 1989, she received a Primetime Emmy Award for her leading role in the television miniseries Roy vs. Wade, directed by Gregory Hoblith. The plot of the film was based on the famous 1973 US Supreme Court decision in the case of Roe v. Wade.
In 1993, she starred in two award-winning films, The Firm and The Piano. Her work in both films was highly acclaimed by critics and in the same year she received two Academy Awards nominations. In addition, her role as a mute woman in The Piano earned her an Oscar. She also won an Emmy and Cable ACE Award for her performance in the comedy television film Chieftain's Assassin, directed by Michael Richie.
In the 90s, after a series of successful jobs, Holly Hunter's career fell into a quiet period. Several films with her participation suffered a box office flop. In 1995, she starred in two films: the comedy Home for the Holidays, co-produced and directed by Jodie Foster, and the psychological thriller The Imitator, directed by John Emiel. In 1997, she appeared in Life Worse Than Usual.
In 1998, she got the role of a divorced woman in the movie "To the fullest." On the set of this film, she worked with such stars as Danny DeVito and Queen Latifah. For her performance, Hunter has received several nominations for various film awards, including the Satellite Award and the Chicago Film Critics Association Award.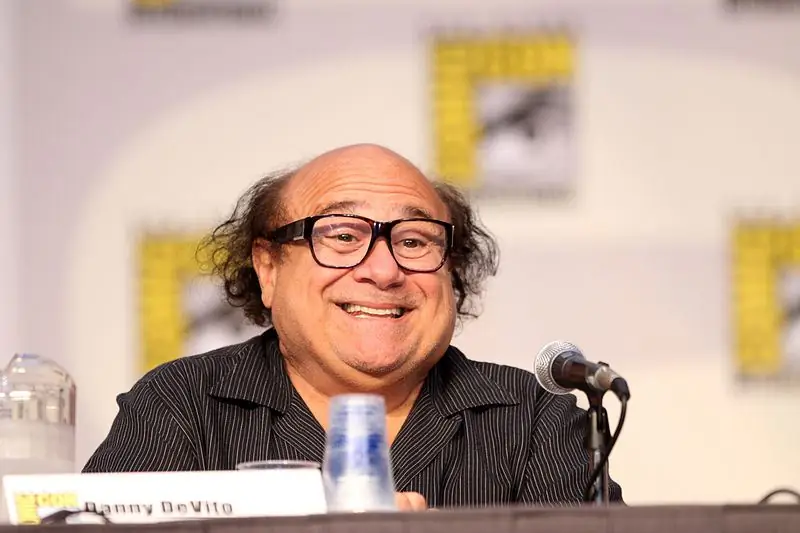 Actor Danny DeVito Photo: Gage Skidmore / Wikimedia Commons
In subsequent years, the actress actively acted in films. Among her works are the films "Oh, where are you, brother?" (2000), Thirteen (2003), Little Black Book (2004), Nine Lives (2005) and others.
In 2013, she appeared in the Top of the Lake TV drama and received an Equity Award. In 2016, Hunter played Senator Finch in Batman v Superman: Dawn of Justice, directed by Zach Snyder. This work about the superheroes Batman and Superman was based on DC Comics. The film has won many awards and nominations.
Another film that brought the actress rave reviews from film critics and a film award was the autobiographical comedy Love is a Disease (2017). In the next few years, the actress starred in the TV series Here and Now (2018), Heirs (2019), and also voiced the character in the animated film The Incredibles 2 (2018) Helen Par.
Personal life
In 1995, Holly Hunter married Janusz Kaminsky, a renowned Polish-born American cinematographer and director. For his cinematography on Schindler's List and Saving Private Ryan, he won two Academy Awards twice. In 2001, after six years of marriage, they announced their separation.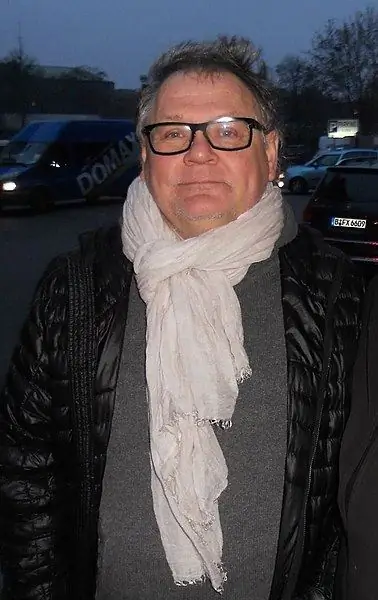 Janusz Kaminsky Photo: Fryta73 / Wikimedia Commons
Since 2001, the actress has been in a relationship with British actor Gordon MacDonald. They first met at the playwright Marina Carr's production of By the Bog of Cats, which was staged at the San Jose Repertory Theater. In January 2006, the couple had twin boys, Claude and Press.