Mikhail Labkovsky is an excellent family psychologist. Thanks to his rules, he managed to change the point of view not only about lectures, but also about psychology itself in general. At the present stage, he not only helps to cope with problems, but also conducts programs on radio and television, and works as a lawyer.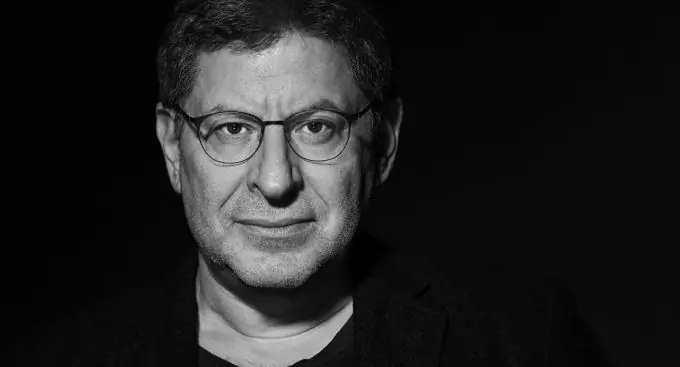 A popular psychologist was born in 1961, on June 17. According to Mikhail himself, life in childhood was overshadowed by attention deficit disorder and hyperactivity. Because of these character traits, he became practically uncontrollable. It was also difficult with training. Not only the parents suffered, but the boy himself. He simply was not able to achieve the goals set, to bring things to the end.
Work
It was the presence of psychological problems that became a decisive factor in the biography of Mikhail. He decided to study psychology in order to deal with the negative manifestations of his own character. However, before entering the appropriate institute, he worked in various fields. The very first workplace is the zoo. He got a job there at the age of 14 after he was not taken to a plant engaged in the manufacture of containers for alcoholic beverages. At the zoo, the guy looked after small animals.
During his education, the young man had to work as a janitor in a kindergarten. It was at this time that Mikhail began to observe the relationship that develops between parents and children.
Psychologist career
After receiving a diploma in psychology, Mikhail Labkovsky began to work at school as an ordinary teacher. Then he began to work in his specialty. At the age of 28, he decided to move with his family to Israel, where he received a second degree in psychology. Worked as a consultant. His clients were usually couples who were on the verge of divorce. He also consulted difficult teenagers at the capital's mayor's office.
After a while, Mikhail decided to return to Moscow, where he began to work as a family psychologist. He helped to understand the issues of parenting and self-development. Mikhail was not only engaged in private practice. He also gave lectures. Usually he considered topical issues, giving examples from life. The main feature of the seminars was that they were held in a communication mode. The psychologist was asked questions, and he answered them.
For all the time of his work, Mikhail has developed several universal rules. He claims that they will help to achieve happiness, get rid of problems. The recommendations on which the Mikhail Labkovsky method is based are the following:
you only have to do what the hunt is;
do not do what you do not want;
if you don't like something, you need to talk about it right away;
you only need to answer the question;
if there is no question, then there is no need to answer;
during a showdown, you need to talk only about yourself.
Since 2004, Labkovsky has been broadcasting on Echo Moskvy radio under the title "Adults about Adults". Usually deals with family issues and gender issues. After a while, the program began to go out on the radio station "Silver Rain". He often appears on the Kultura TV channel and writes a column on the Snob website. There is an official portal where Mikhail regularly publishes articles.
In 2017, the book "I Want and Will Be" went on sale. She has become quite popular among numerous readers. Michael helps to figure out how to become happy, find a soul mate and find harmony. In 2018, he became the host of the Supermomochka TV show, which is aired on STS.
Personal life
The popular psychologist does not like to talk about his life. According to him, she is not connected with professional activities, and accordingly, there is no need to talk about her. However, it is still known that he was married. The relationship did not work out, the marriage broke up over time. The former spouses have maintained friendly relations. Mikhail even said that his wife consulted with him about a new partner.
Mikhail has a daughter. Her name is Dasha. More than once the psychologist reported that he was not an exemplary father. For a long time he was too critical of the child. His excessive exactingness led to the fact that Daria simply went into the army. After the service, relations with my father improved, and trust appeared. At the present stage, the girl is married. Together with his father, they create their own clothing line. You can purchase products on the official website of the psychologist.