Actor, parodist, comedian, TV presenter, handsome man - it's all about him, Yuriy Stoyanov. It is no longer possible to imagine Russian cinema without him, and it is hard to believe that his path to fame was not easy and long.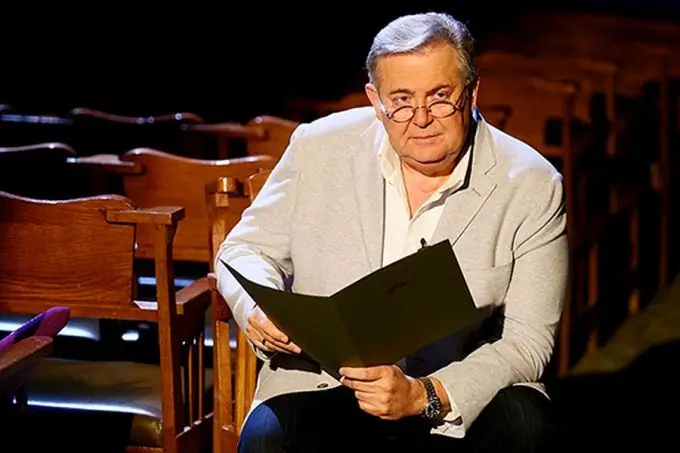 The biography of Yuri Stoyanov is a vivid example of the fact that it is impossible to achieve success without faith in yourself. The beginning of his career did not promise him popularity and fame. He became in demand closer to 40 years. But his ability to play the roles of heroes of any kind was appreciated, several films with his participation are released every year, he broadcasts, is engaged in voice acting for cartoons, and plays in the theater.
I come from Odessa …
Stoyanov is a source of positiveness for both fans and loved ones, and he was like that from early childhood. This is not surprising - Yuri is from Odessa. The boy was born in early July 1957 in the village of Borodino, but soon his parents moved to Odessa, and he grew up there.
Yuri's mom was a teacher, dad was a gynecologist. Parents dreamed that their only son would become a doctor, and Yura already knew in childhood that his calling was acting. He dutifully went to classes in a fencing group, where his mother and father sent him, but with great pleasure he attended a drama club, a poetry studio and guitar lessons.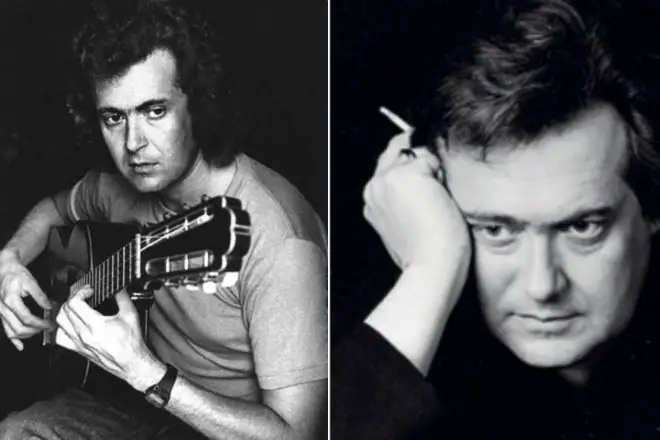 In the evenings, a company of boys led by Stoyanov staged real performances in the Odessa courtyard. Yura came up with parodies of teachers and residents of the house, sang songs with a guitar. Impromptu concerts often attracted an impressive crowd of spectators. The parents realized that it was simply stupid to contradict their son in his desire, and helped to move to Moscow after graduating from secondary school.
Student years and theater
Stoyanov dreamed of entering VGIK, but ended up in GITIS. The very first lessons showed that the Odessa acting victories are nothing in comparison with the demands of the Moscow public and critics, but Yuri did not despair.
After graduating from GITIS, Stoyanov was assigned to the Tovstonogov BDT. And there he failed to fully show all facets of his talent.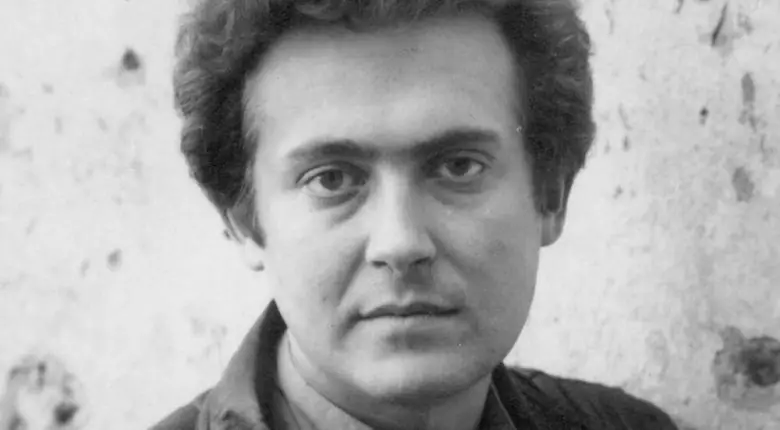 For 17 years he played secondary or cameo roles. The only significant work of Yuri Stoyanov during his service at the BDT was the role of the maestro in the play "Amadeus".
And this did not break the Odessa optimist. He decided - if there are no good roles yet, it is worth spending this time honing the skills of the actor. This was the only correct decision, albeit one that bore fruit after many years.
Tandem Stoyanov-Oleinikov
A sharp turn in the career of Yuri Stoyanov occurred after he met Ilya Oleinikov. Both of them were invited to play small roles in the movie "Anecdotes". This project laid the foundation for a tandem, the fruit of which became 250 humorous programs "Gorodok".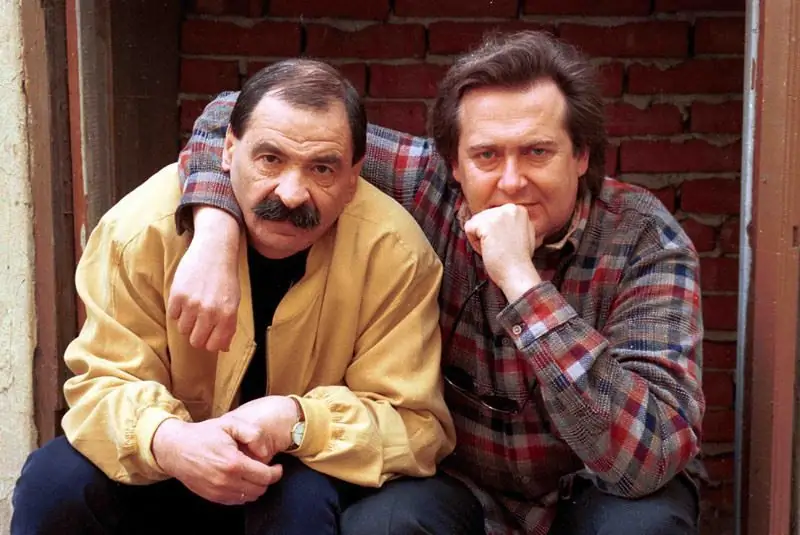 The first program "Gorodok" appeared on Russian television screens 4 years after Yuri Stoyanov's acquaintance with Ilya Oleinikov, in 1993. Before that, colleagues who had already become friends on the set had several television programs - "Kerguda!", A heading in "Adam's Apple" and others.
The heroes of "Gorodok" became popular, their phrases were scattered into quotes, and only two actors - Yuri and Ilya - played the roles. More than 10 authors from Odessa and Moscow wrote texts for the transmission. The themes were topical and very close to the viewer. "Gorodok" retained unprecedented popularity for almost 20 years, until the death of Ilya Oleinikov.
Filmography of actor Yuri Stoyanov
Along with the popularity came the demand. Yuri began to be invited to the shooting, offered the main roles in comedy films and TV series. The medal also had a reverse side - "Gorodok" made the actor hostage to his only role.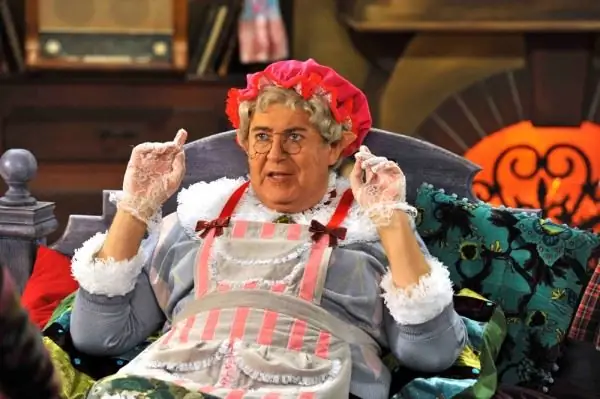 Humorous, comic roles brought in income, but Yuri dreamed of dramatic characters. And he managed to step over the prevailing stereotype. The painting "Silver Lily of the Valley" became a kind of turning point in his career. Critics believe that it was the role of the producer of Pridorozhniy that allowed the directors to look at Stoyanov from the other side.
To date, Stoyanov's filmography includes more than 60 works. The brightest:
"Commercial break",
«12»,
"Marevo"
"The Man at the Window"
"Death in pince-nez, or Our Chekhov",
"Swallow's Nest",
"Little Red Riding Hood",
"White Guard" and others.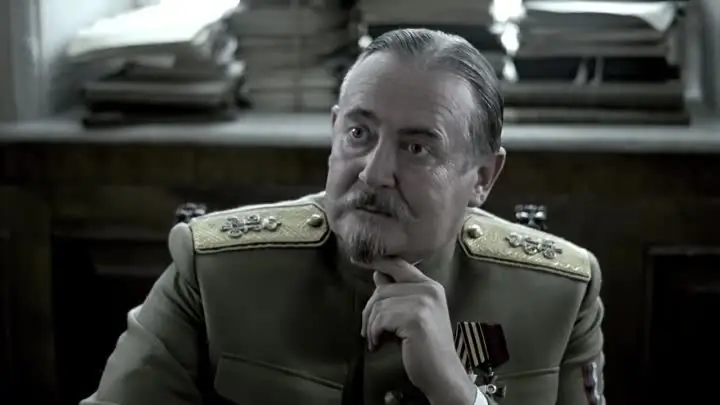 In addition to filming a movie, Stoyanov conducts several television programs - on the channels "Culture", "Russia", assesses the participants in parody shows as a member of the jury, voices cartoon characters.
Personal life of Yuri Stoyanov
And in this regard, the life of Yuri Stoyanov was not easy. He was married three times. Real happiness came to him along with popularity, in the person of his third wife, Elena.
Stoyanov's first serious relationship was with the now famous actress Tatyana Dogilevei. They were students, romantics, it seemed to them that they would be together for the rest of their lives, but fate decreed otherwise.
Art critic Olga Sinelchenko became the first official wife of Yuri. In marriage, two sons were born - Alexei and Nikolai. The family broke up due to Yuri's intrigues on the side. The children took the side of their mother, they even took the name of their stepfather, they do not want to communicate with their father even now.
Stoyanov's second wife is a certain Marina. He lived with her for only 8 years, the couple had no children. Yuri rarely recalls this period of his life, considering it insignificant, and the marriage was erroneous.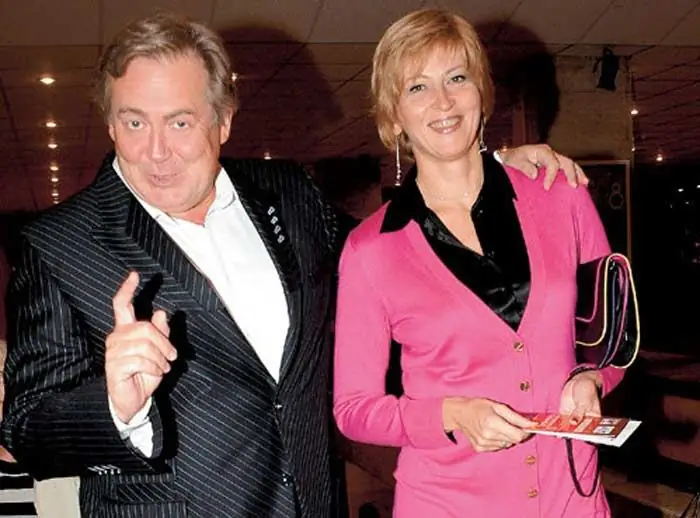 Now Stoyanov, according to him, is absolutely happy. His third wife Elena became both a friend and a muse for him, gave him a daughter, Catherine, supports him in any endeavors and provides a "reliable rear". Yuri also accepted Elena's children from his first marriage - girls Nastya and Ksyusha, considers them family, and they reciprocate.