Cherry Jones is an American actress who has received five nominations and has won the prestigious Tony Theater Awards twice. In her nearly four decade career, she has earned the unofficial title of one of the most outstanding American theater actresses of all time.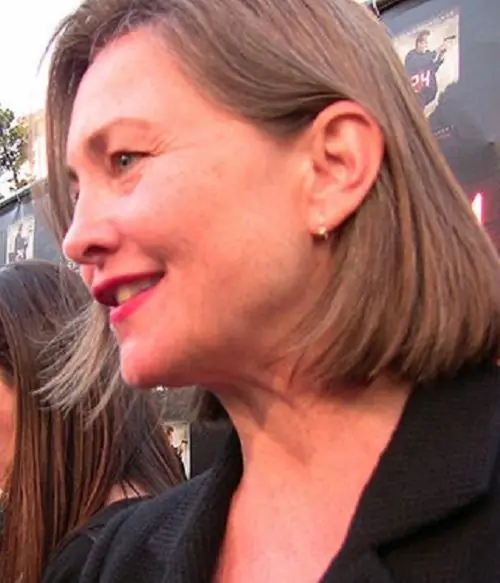 Biography
Cherry Jones was born on November 21, 1956 in the American city with the French name Paris, Tennessee. Her father was a florist and her mother was a high school teacher.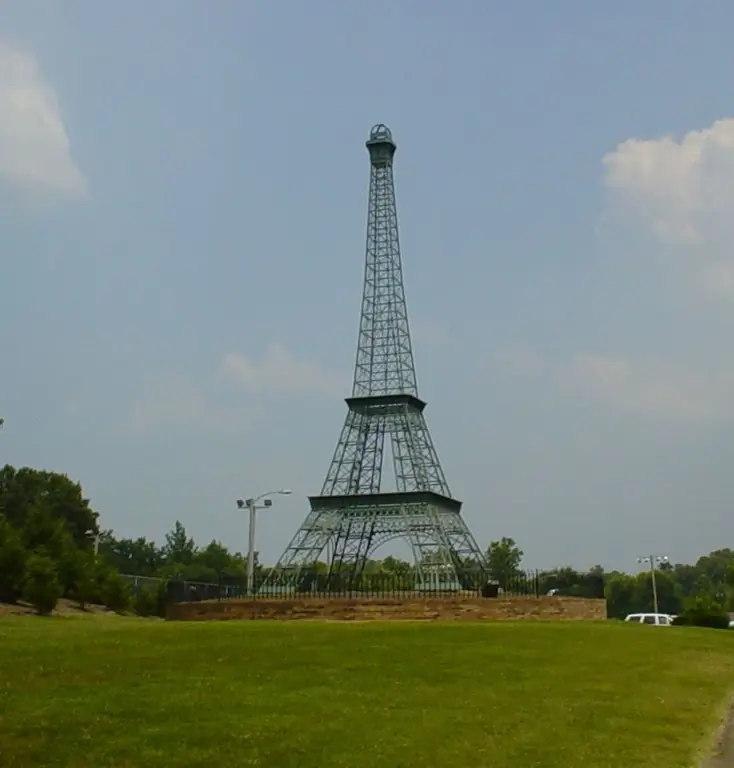 Eiffel Tower in Paris, Tennessee Photo: Chiacomo / Wikimedia Commons
The girl's interest in theater arose in early childhood. Parents strongly supported her passion and desire to perform on stage. They organized drama lessons for their daughter with Ruby Cryder. In addition, her speech teacher Linda Wilson made a significant contribution to the development of acting skills for young Cherry.
After graduating from high school, she entered the Carnegie Mellon School of Drama. During her studies, Cherry Jones performed in the performances of the City Theater, becoming one of the first actors of this theater. She graduated in 1978 with a BFA in drama.
Theater career and creativity
Cherry Jones is best known for her theatrical work. In 1980, she co-founded a theater called the American Repertory Theater, located in Cambridge, Massachusetts. In 1991, Jones received her first nomination for the prestigious Tony Theater Award for her performance in Our Country's Good.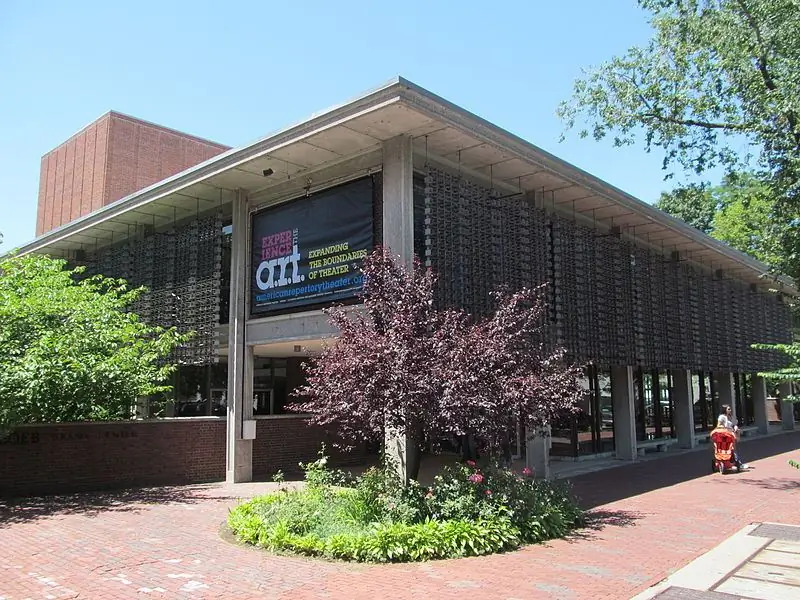 American Repertory Theater, Cambridge, Massachusetts Photo: John Phelan / Wikimedia Commons
In 1995, the play "The Heiress" by Ruth and Augustus Goetz was presented on Broadway, in which the actress appeared in the form of the main character Catherine Sloper - the rustic, shy and gullible daughter of a wealthy doctor.
The production received accolades and critical acclaim. In addition, The Heiress has received several awards, including the American Drama Desk Awards for Best Lead Actress in a Play and Tony for Best Actress in a Play, which went to Cherry Jones.
From 2005 to 2006, the actress collaborated with the famous American playwright and director John Patriomk Shanley. In his production of Doubt, she played Sister Aloysia. The play, based on the events at St. Nicholas Church School, won the Pulitzer Prize, one of America's most prestigious art awards.
As for Cherry Jones, her work was highly praised by critics. The actress won the Tony Award for Best Actress in a Play for the second time.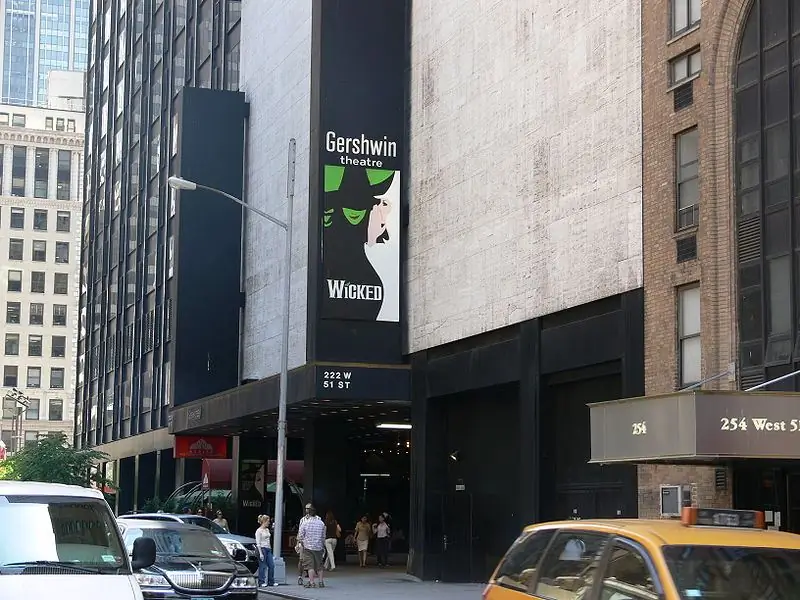 The Gershwin Theater Building, 2007 Photo: Andreas Praefcke / Wikimedia Commons
Jones' other most notable theatrical works include Lady Macduff in Macbeth (1988), Mabel Tidgins Biglow in Pride's Crossing (1997-1998), Josie Hogan in A Moon for the Misbegotten (2000) and Amanda Wingfield in Tennessee Williams' play The Glass Menagerie (2013 - 2017).
In 2014, Cherry Jones was inducted into the American Theater Hall of Fame at Gershwin.
Television career
In 1983, Jones first appeared on television. She played one of the roles in the TV movie "O'Malley". Several years later, the actress starred in Robert Markowitz's Alex: A Child's Life (1986). The plot of the television film was based on the true story of a girl named Alex, who bravely fought against a severe hereditary disease, cystic fibrosis.
In 1987, the actress made her cinematic debut in the Michael J. Fox drama Daylight. Jones played one of the supporting roles.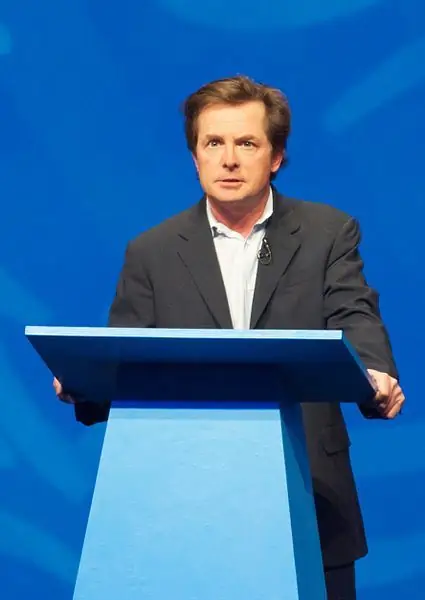 Director Michael J. Fox speaking at the annual Lotusphere conference Photo: Paul Hudson (original), Supernino (derivative work) / Wikimedia Commons
In 1992, she landed her first notable television role in the ABC soap opera "Loving". The actress played a character named Frankie, appearing in several episodes of this series.
In 2012, she portrayed Dr. Judith Evans in the NBC drama Awakening.Later, Cherry Jones starred in such films as "Days and Nights" (2013), "I Saw the Light" (2015), "The Reporter" (2015), "Party" (2017), "The Erased Identity" (2018) and others. …
In 2019, the actress appeared in several projects at once, including "Chimerica", "Wine Country", "Rainy Day in New York", "Motherless Brooklyn" and "Friend". In addition, the premiere of Tammy Faye's Eyes (2020) and the series Protecting Jacob, where Cherry Jones will also take part, are planned in the near future.
Family and personal life
In 1980, while still unknown to anyone aspiring actress, Cherry Jones announced her non-traditional sexual orientation. Since then, she has been known as an LGBT activist and human rights activist.
As for Jones' partners, it is known that she was in a relationship with screenwriter Mary O'Connor for eighteen years. In 2004, Cherry began dating the popular American actress Sarah Paulson. But this romance also ended in parting.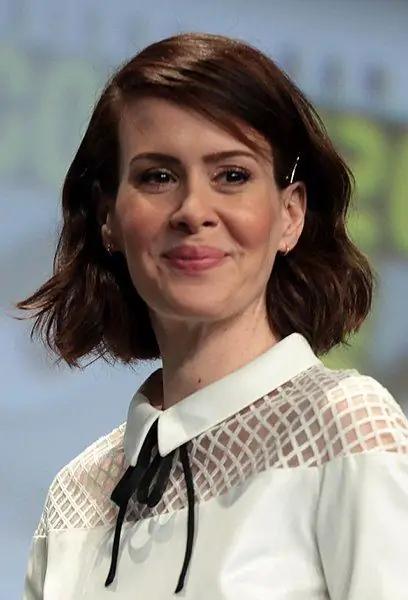 American actress Sarah Paulson Photo: Gage Skidmore / Wikimedia Commons
In 2015, she married her longtime friend Sophie Huber, who is also a representative of the film industry. She is known as an actress, screenwriter, director, producer and composer.