On June 12th, a queue of many thousands was formed at the entrance to the Moscow Planetarium. People stood for several hours, more than ten people were injured as a result of the crush. One girl with a stomach injury was taken to the hospital.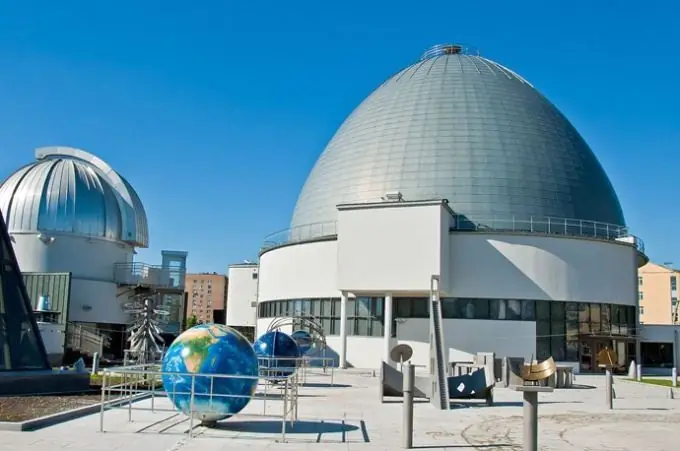 On Russia Day, June 12, 2012, the Moscow Planetarium celebrated the first anniversary of its work after reconstruction. On the occasion of the double holiday, the planetarium leadership decided to make the entrance free on this day, it was promised to receive five thousand visitors. Muscovites were informed in advance that it would be possible to admire the picture of the starry sky completely free of charge. This is precisely the reason that thousands of people gathered at the planetarium on the Day of Russia.
Every half hour, three hundred and fifty people were allowed into the planetarium, but the queue did not decrease. At the gate, only a few police officers held back the crowd, surrounded by a metal bar fence. The crush began at about 2 pm, under the pressure of the crowd, the people standing at the fence were pressed against the bars. The situation was aggravated by strong stuffiness, some people fainted. They were assisted by the doctors of the Emergency Medical Center. One of the residents of the Moscow region was taken to the hospital with an abdominal injury, but after being examined by doctors, the girl was allowed to go home.
The construction of the Moscow Planetarium began on September 23, 1928, on the day of the vernal equinox. The main work was completed in August 1929, a Zeiss projection apparatus was installed in the spherical dome. The grand opening of the planetarium took place on November 5, 1929, this day is considered the birthday of the Moscow Planetarium. He did not stop his work even during the difficult years of the Great Patriotic War, one of his tasks at that time was training in the field of astronomy for military pilots and reconnaissance officers.
For a long time, the Moscow Planetarium was one of the best in the world, but gradually its equipment deteriorated. The installation in 1977 of a more modern projection apparatus somewhat corrected the situation, however, the new time required the introduction of advanced technologies, and in 1994 the Moscow Planetarium was closed for major repairs. Due to the lack of sufficient funding, and later due to disputes between the owners, the reconstruction dragged on for many years, and only in 2011 the Moscow Planetarium finally began to receive visitors again. It is unfortunate that the celebration of the anniversary of his work after the renovation was accompanied by a crush, in which people suffered. There is hardly any doubt that the planetarium leadership will draw the appropriate conclusions and this situation will not happen again.