Alena Yakovleva is a Russian actress, daughter of the famous Soviet actor Yuri Yakovlev, who has appeared in a large number of popular films and TV series. The most important place in her biography is occupied by the projects "Fighter", "Female Doctor" and "Sklifosovsky".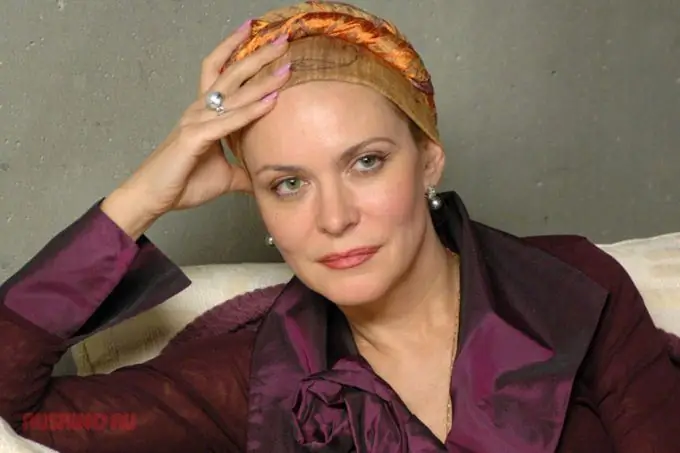 Biography
Alena Yakovleva is already a fairly mature and experienced actress. She was born in 1961 in the family of the famous Soviet actor Yuri Yakovlev and doctor Kira Machulskaya. The father left the family early, and the girl was raised by her mother and stepfather Nikolai. The latter worked as a journalist, and the family traveled a lot. After graduating from high school, Alena was enrolled in the Faculty of Journalism at Moscow State University, but even then she was very passionate about the theater.
Two years after entering the University, Yakovleva began to study additionally at the Shchukin Theater School. In those days, this was unacceptable, and the girl had to carefully hide her lifestyle from others. She managed to successfully get both educations, and in 1985 the aspiring artist began to work at the Satire Theater. Several times she performed under her usual name - Elena, but was forced to change it to Alena due to confusion with another actress, Elena Yakovleva, known for the film "Intergirl".
Alena Yakovleva came to the cinema at a rather mature age, having played in such films as "Two Shores", "Branch", "Under the Northern Lights" and others. In the early 2000s, she began acting in serials, appearing in the projects "Fighter", "Turkish March" and "My Fair Nanny". The role in the movie "The Return of the Musketeers", released in 2009, became memorable.
The actress is well given the role of caring mothers, doctors and just wise women. It is not surprising that in subsequent years, her roles in the TV series "Diary of Doctor Zaitseva", "Sklifosovsky", "Zemsky Doctor", "Female Doctor" brought her high popularity. Alena can often be seen on various television shows. So in 2016 she took part in the project "Dancing with the Stars", successfully performing in it with partner Vitaly Surma.
Personal life
Alena Yakovleva had a civil relationship with the actor Alexander Kakhun for a long time, but she preferred another partner on the set, Kirill Kozakov, to him. It was he who became her first official husband. In marriage, a daughter, Maria, was born, but soon after that the union broke up. Masha Kozakova years later also became an actress, and Kirill continued to take an active part in her upbringing.
After a while, Yakovleva married director Kirill Mozgalevsky. It was quite a happy but childless marriage that lasted for many years. And yet the couple divorced, becoming cold to each other. In 2015, Alena surprised fans by confessing that she was being courted by a fan who was barely 20 years old. The woman was fascinated by his attention, and a romantic relationship nevertheless began between them.