Writing and sending out invitations is one of the important stages in the preparation and conduct of any social event. The literary style is determined by the formality and content of the invitation (motivation to participate). As an etiquette speech genre, the invitation has its own structure. But due to the brevity of this genre, it is extremely simple.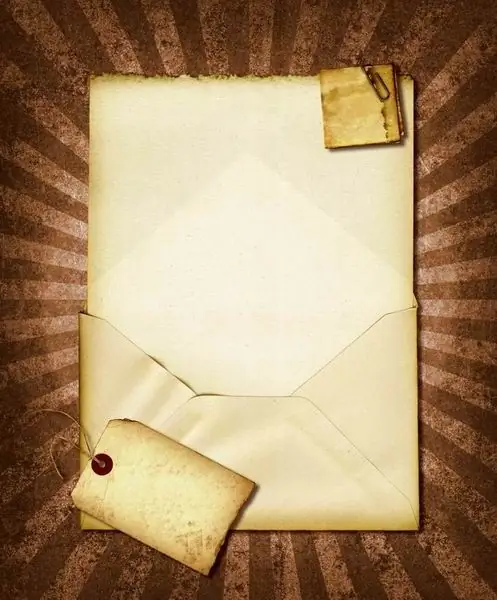 Instructions
Step 1
Choose the optimal treatment. It should correspond to the image of the addressee and the level of your communication with him. Currently, the Russian language uses the address "mister" (in the abbreviation Mr.), "lady" (Ms.), "gentlemen". The official wording: "Dear Mr. …" always accompanies the surname. You can apply by name and patronymic, then the form "master" is omitted. For example: "Dear Petr Semenovich."
Step 2
Formulate the main phrase (or text) of the official invitation. Here you must indicate who is inviting, why and where. The wording must be strict, literary, grammatical and spelling correct. Usually complex sentences with participial phrases are formulated, the full and official name of the institution and organizers is used. For example: "Siberian State Industrial University invites …". The invitation uses speech clichés:
• we invite you (you) to / take part in …
• we have the honor to invite you …
• we are sending you an invitation to …
• let me / let me invite you to …
• we are pleased to invite you….
Step 3
Indicate further what event is planned, for what purpose or what it is dedicated to. For example: "… to take part in the presentation of the results of the development of a master plan for reconstruction…", "… to a banquet / celebration on the occasion of…", "… to celebrations dedicated to…". Indicate where, when and what time the event will take place. This information can also be given in a separate sentence if the previous one turned out to be very large.
Step 4
Write, if required, where the invitation cards are obtained or purchased. And also, if it is important, place a request to confirm acceptance of the invitation or participation. Use the phrase "Please confirm your consent / participation / your arrival …" and indicate in what way the invited person should do it - by letter, by fax or by phone. End the invitation with the standard wording "Sincerely, …", include your last name, first name, and possibly title.