Oksana Shilova is a leading soloist of the opera troupe of the Mariinsky Theater in St. Petersburg, the owner of an incredible beauty and timbre of voice (coloratura soprano) and a bright acting talent. Singer Oksana Shilova is known not only in Russia, but also abroad - many world opera houses applauded her. Despite her star status, Oksana is a very modest and sincere person, as well as an amazingly beautiful woman, a happy wife and mother of two growing up daughters.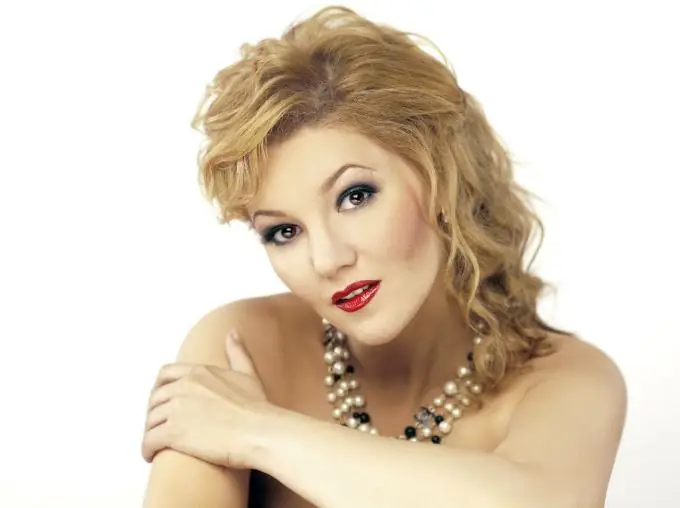 Childhood and youth. The path to a career as a singer
Oksana Vladimirovna Shilova was born on January 12, 1974 in Uzbekistan - in the Tashkent region, in the city of Almalyk. As a child, she was surrounded by the love and care of her parents, grandmother, uncle and aunt - in a word, the family was friendly and strong. Oksana's father and mother taught history, received the title of Honored Teachers of Russia. There was always music in the house: my father played the guitar and sang, he composed songs, and all the household sang along with him. When Oksana was five years old, her father brought her daughter to a music school. There her abilities were appreciated, but she began to study music only at the age of 13. The fact is that the Shilov family left for Russia to build the city of gas workers, Novy Urengoy, which was just beginning to be created at that time. As soon as a music school was built in the city, Oksana entered the piano class there. The girl was very fond of playing the instrument, she could sit for hours at home at the piano. But the choir lessons were unloved, because the teacher once said: "Shilova, you have no voice, sit and just open your mouth." Oksana did not like operatic art either: when she heard academic singing on TV, she immediately switched channels. Therefore, it did not even occur to her then that one day she would become a world-class opera singer.
At that time, Oksana Shilova, who was very fond of children, dreamed of becoming a music worker in a kindergarten, to tinker with the kids, learn songs with them, and prepare children's matinees. After graduating from high school at the age of 16, and also as an external student in a music school for three years, she decided to enter a pedagogical institute. One of the tasks at the introductory colloquium was to perform a song, and Oksana's father turned to his acquaintance, a vocal teacher Ekaterina Vasilyevna Goncharova, with a request to prepare his daughter for exams. In two months, Goncharova performed a miracle: she not only revealed the girl's incredible vocal abilities, but also set her voice - a coloratura soprano, and also strongly recommended going to St. Petersburg and getting a professional musical education.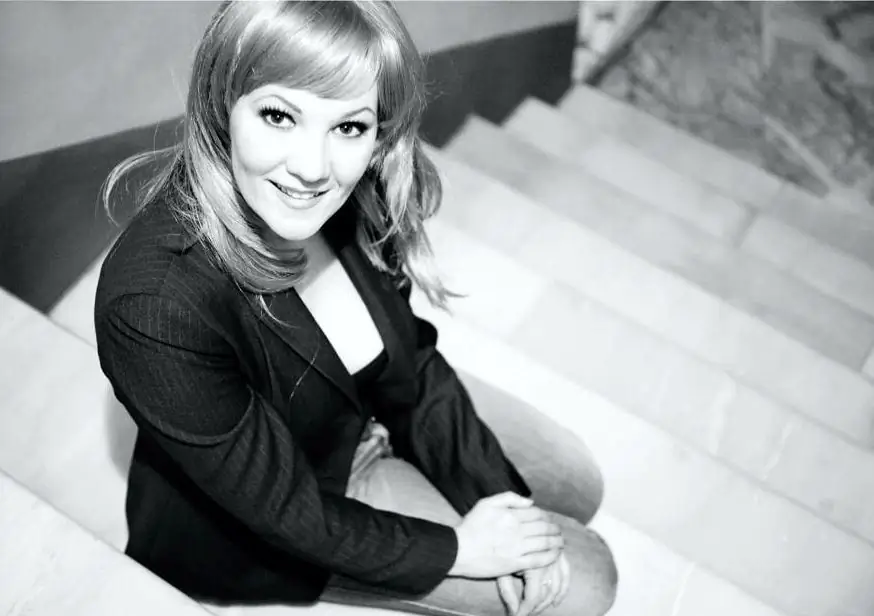 Creativity and career
Moving to St. Petersburg became a sharp turn in the biography of Oksana Shilova. Here she entered the Rimsky-Korsakov School of Music, in the vocal class of Marianna Lvovna Petrova, who, in addition to teaching, was a soloist at the Mussorgsky Maly Opera House. Classes with Petrova gave Oksana Shilova a lot in terms of developing her vocal skills. After graduating from college, Oksana entered the vocal and directing department at the St. Petersburg Conservatory, having received 10 points in the vocal exam - this is the highest result that is rarely awarded to applicants. And Marianna Lvovna Petrova specially for her ward took several teaching hours at the conservatory in order to continue working with Shilova: she was afraid that the aspiring singer would ruin her voice. Thus, Marianna Petrova for nine years (four years at the school and five years at the conservatory) studied with Oksana Shilova, preparing a singer of the highest class.
While still a third-year student at the Conservatory, in 1999, Oksana Shilova was admitted to the Mariinsky Theater - an intern at the Academy of Young Singers. Her first stage works were the operas "The Marriage of Figaro" by W. Mozart (Suzanne, Barbarina), "Dido and Aeneas" by G. Purcell (Belinda), "Betrothal in a Monastery" by S. Prokofiev (Louise). At the Academy, Oksana got the opportunity to learn and gain experience from already established masters of the opera stage. And she, being a very disciplined girl, did not miss a single rehearsal, not a single lesson with the accompanist, she attended all the performances of the Mariinsky Theater with a student card. Shilova was greatly impressed by the performance in 1992 of the outstanding tenor Placido Domingo in Verdi's opera Othello, with whom she would later work as the prima of the opera house.
As her diploma work at the Conservatory, Oksana Shilova presented the role of Violetta in the opera La Traviata by G. Verdi. In the future, Oksana will rework and rethink this role, which will become one of her most beloved, will play it in a new way, taking into account life and stage experience.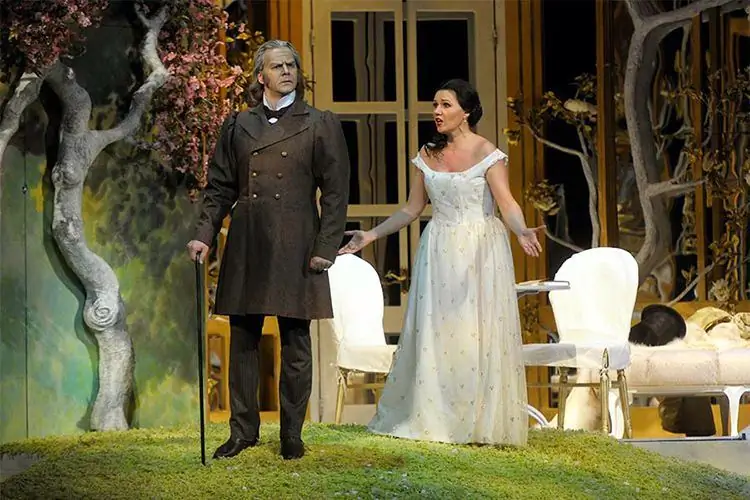 A good start for an aspiring singer was a victory in several International Competitions at once: young opera singers named after Rimsky-Korsakov in St. Petersburg (2002), Elena Obraztsova Competition (2003), Opera Singers Competition in Geneva (2003), Stanislav Moniuszko Competition in Warsaw (2007)).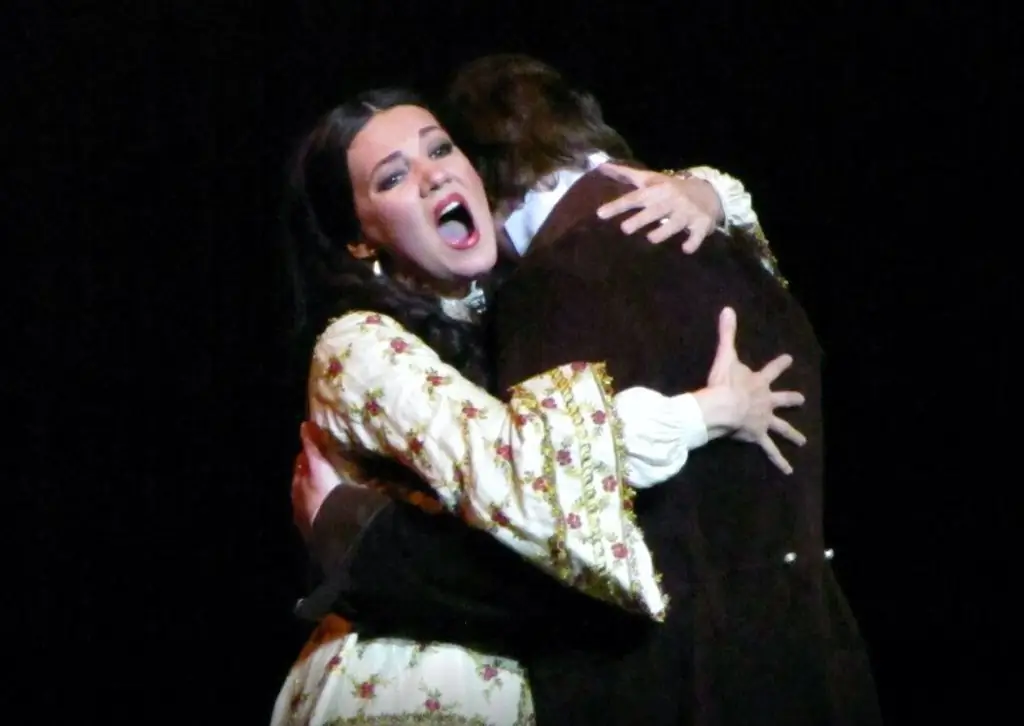 In 2007, Oksana Shilova made her debut at the Mariinsky Theater as a soloist. She was entrusted with the role of Despina in the opera "Everybody Do It" by W. A. Mozart. The head and chief conductor of the theater Valery Gergiev was present in the hall, who drew attention to the acting talent and the wonderful voice of the young singer. Shilova became the leading soloist of the opera troupe, and today her repertoire includes over forty roles in the performances of the Mariinsky. In addition, she performs in recitals, the program of which includes not only arias from operas, but also romances and songs by Russian and foreign composers. Oksana believes that it is more difficult to perform chamber vocal music than to play an opera performance: after all, the support of partners and the whole team helps on stage, and when performing a vocal miniature, you need to live a whole small life on your own in 3-4 minutes in order to convey the meaning of a particular romance.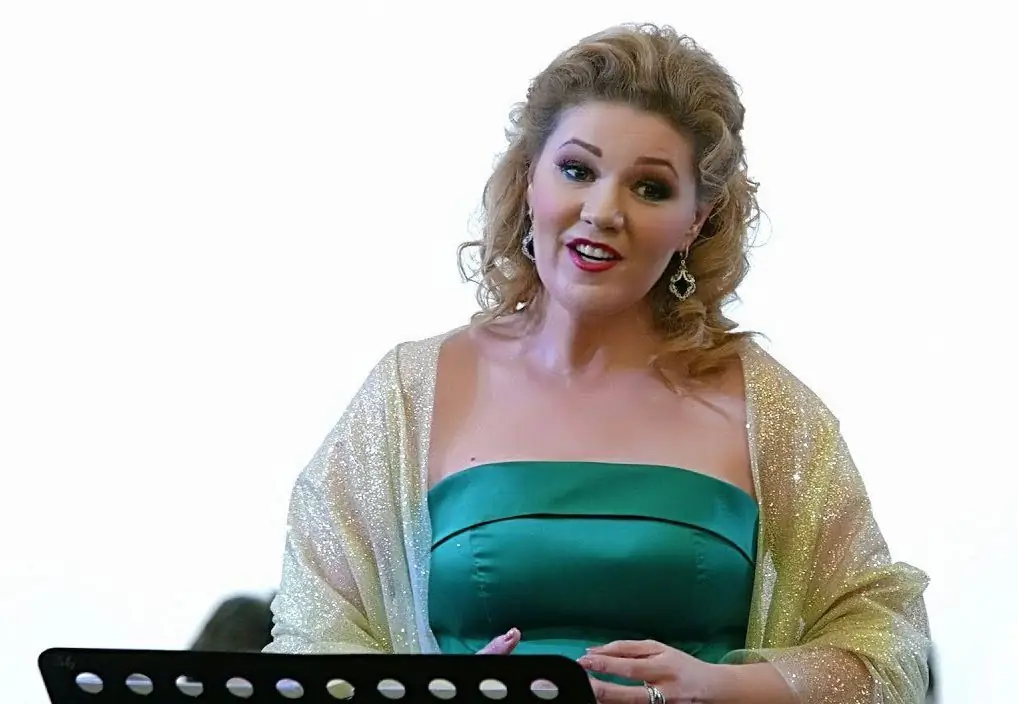 Despite her merits and public recognition, the singer always tries to learn new things and continues to improve her vocal skills at master classes by such outstanding masters of the opera scene as Elena Obraztsova, Joan Sutherland, Renata Scotto, Mirella Freni, Placido Domingo and others.
Oksana Shilova is a guest soloist of the Bolshoi Theater of Russia, and also performs on foreign opera stages in France, Belgium, Holland, Norway, the USA, etc.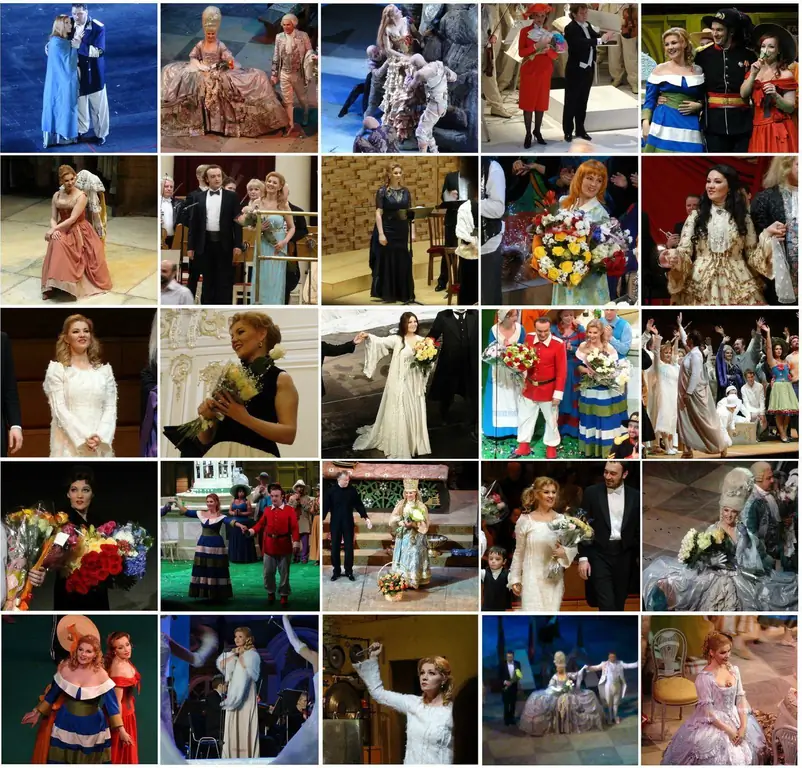 Personal life
The personal life of Oksana Shilova is closely intertwined with the creative one. Her husband is a stage colleague - soloist of the Mariinsky Theater, bass, Yuri Vorobyov. Husband and wife are often involved in opera performances together, and also perform in various concerts.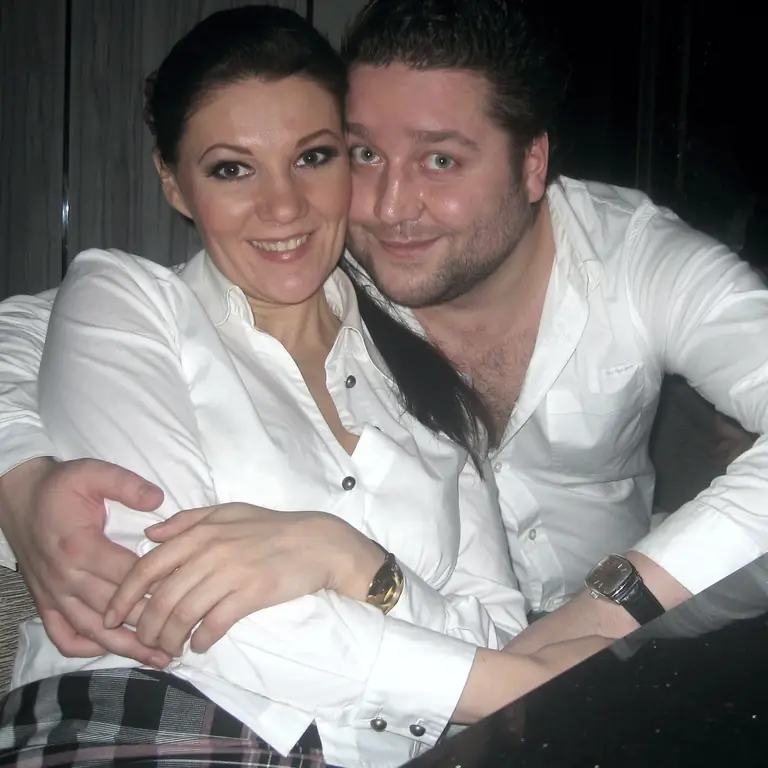 The married couple have two daughters: in 2004, Arina Shilova was born, and in 2006, Agata Vorobyova. Both girls do not play music; Agatha is fond of dancing, Arina draws beautifully.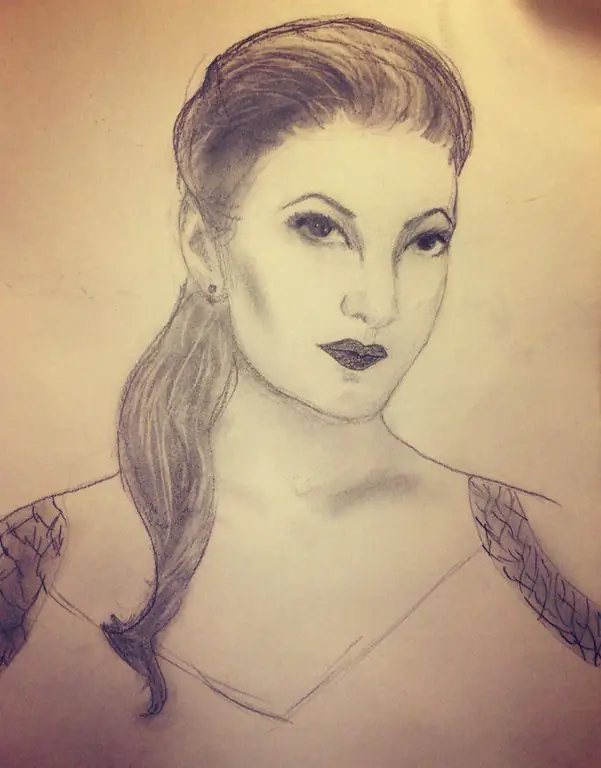 Grandparents help creative and often busy parents Oksana Shilova and Yuri Vorobyov to raise children.