Humanity has long been trying to solve the mystery of the universe. But the more answers he gets, the more new questions arise. Modern scientists are often inspired for new research by authoritative texts of ancient cosmological theories.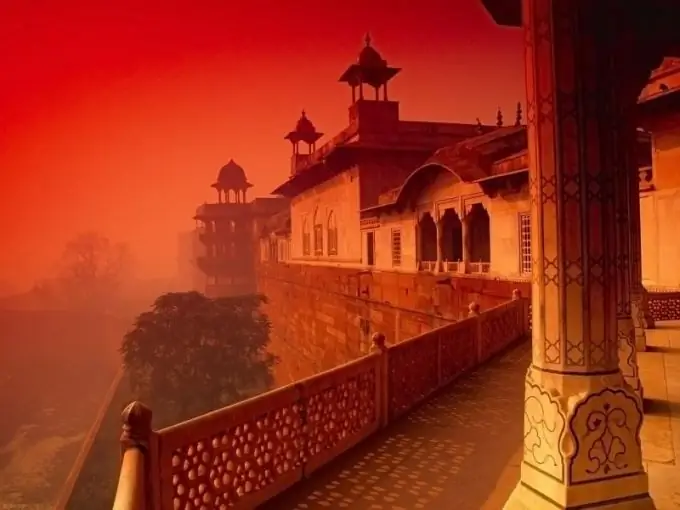 Instructions
Step 1
The Vedic concept of the structure of the Universe is quite interesting. According to the ideas of the ancient Indians, our Universe resembles an egg in shape, and a lotus flower in its internal structure. Myriads of such Universes, like bubbles, float in the Causal Ocean (cosmic ocean). Thus, the Universe is a closed space, half filled with water from that very ocean, planets and stars are located in the upper half. It is covered with 8 impenetrable shells (earth, water, fire, air, ether, false ego, all elements of matter, material nature itself), and the size of the next one is 10 times larger than the previous one. These shells do not allow us to see anything but darkness outside the universe.
Step 2
Our Universe is considered the smallest and consists of 14 planetary systems (or galaxies), divided into three levels (three worlds): celestial worlds, terrestrial, underground. The first 7 planetary systems are considered higher (including the Earth), the remaining 7 are considered lower. Bhurloka - the planetary system of the Earth - consists of 9 islands (equal in area), arranged in the form of concentric circles and separated by water (disk system). There are 64 dimensions of space and time (the so-called parallel worlds). The structure of the universe resembles a spiral, which explains the possibility of travel through dimensions.
Step 3
The Earth, according to ancient Hindu cosmology, is located practically in the center of the Universe, because is the last of the 7 higher planetary systems. The earth is considered stationary, and all the planets revolve around the sun. The sun revolves around the Earth, more precisely, around Mount Sumeru, the central axis of the universe. That is why it appears motionless to an observer from Earth.
Step 4
The sun is the center of the universe, separating the higher and lower planets, like a gate. Above the Sun is the Moon, above it there are 27 constellations (nakshatras), then the planets in the usual order (from Mercury to Saturn), above them the Big Dipper bucket (the personification of the planets of the 7 great sages), the Pole Star rests motionlessly against the sky.
Step 5
It is difficult for society to accept such models of the device of Being, which fundamentally change a person's worldview, causing a lot of conflicts, and as a result - the birth of a new logic. After all, after the question: "how did the universe come about?" the question will invariably follow: "why did it appear?"