The film actress Dinara Drukarova is better known not in Russia, where she was born and raised, but in France, where she moved at the age of 23. But she has not yet succeeded in becoming a Frenchwoman in full measure, so the roles that the actress are offered are mainly connected in one way or another with her homeland.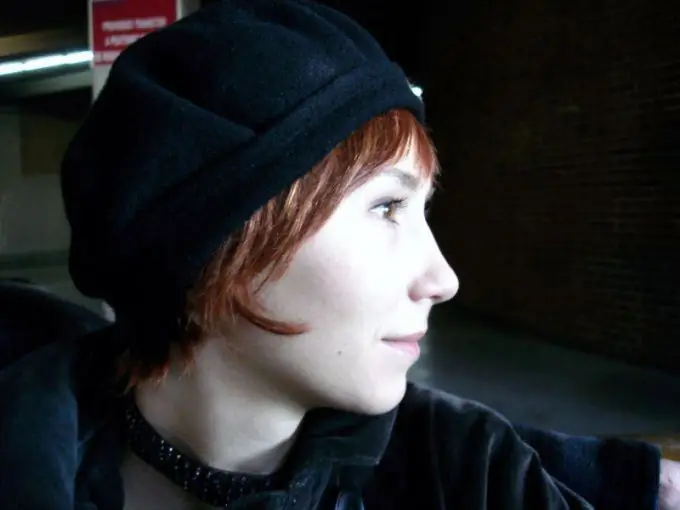 Childhood and youth
Dinara Anatolyevna Drukarova was born in Leningrad on January 3, 1976 in an international family: her mother is a Tatar by nationality, she worked at a school as a primary school teacher. Dinara spent her childhood and adolescence in Leningrad: she studied at school, played in school plays, loved to sing and dance, but at the same time was an incredibly shy girl. She overcame her complexes when in 1989 she came to Lenfilm: a set of 10-14 years old children was announced for the filming of the film It Was by the Sea. Together with her friend, Dinara went to screen tests and at first did not pass them; right in front of the commission, she burst into tears, even fell to the floor and shouted "Take me to act in films, please!" The girl was reassured, asked to sing a song and approved for filming in the film.
It was by the sea was directed by Ayan Shakhmalieva. The film is dedicated to children with scoliosis and undergoing treatment in a sanatorium in Evpatoria. Filming took place all summer in Crimea. Eleven-year-old Dinara played a hunchbacked girl, the film was difficult and problematic. Apparently, this first experience determined the further acting priorities of Drukarova: her roles in films are always dramatic, emotional, psychologically difficult.
In the same year, Dinara got the main role of the girl Gali in the film "Freeze - Die - Resurrect!", Filmed by the famous director Vitaly Kanevsky also at "Lenfilm". This is a film about the problems of teenagers living in the post-war period in a lost mining town. The role became significant in the biography of the aspiring actress and brought her fame, and the director received the Golden Camera prize for him at the Cannes Festival.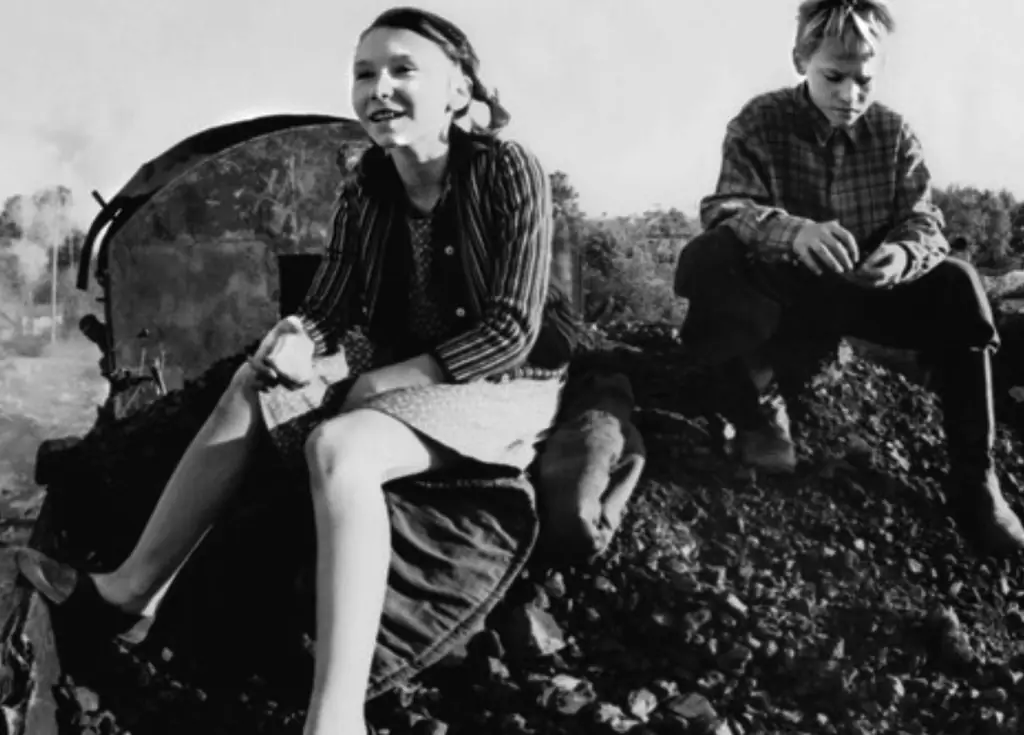 During her school years, Drukarova starred in several more films, among which it is worth noting the film "Angels in Paradise" by Evgeny Lungin. In 1992, this film was shown in Cannes, France, at the Directors Fortnight. The young actress was noticed by director Pascal Aubier, met her and invited her to appear in his film "The Son of Gascony".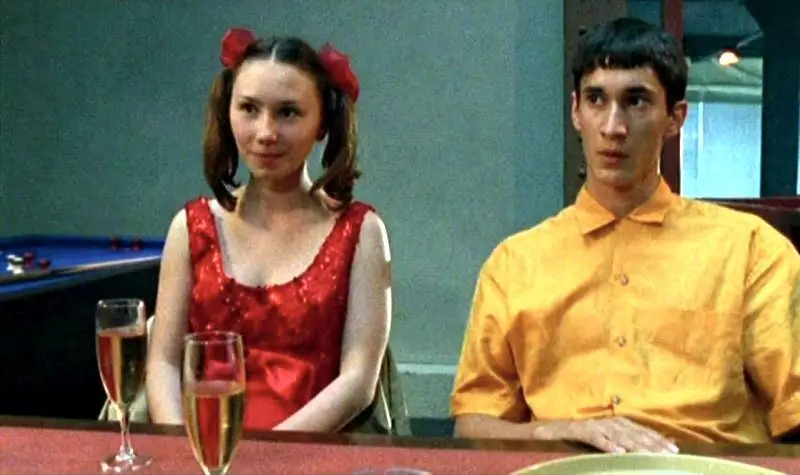 Education and career
When in 1993 the time came to choose a profession, complex turning points were taking place in the country, and Dinara's parents asked their daughter to go not to a theater university, but to get some more "down-to-earth" education. And then the girl submitted documents to the St. Petersburg Electrotechnical University, but she chose an exotic and, for those times new, specialty: "Public Relations". Dinara believes that at the university she learned a lot from excellent teachers - experts in their field.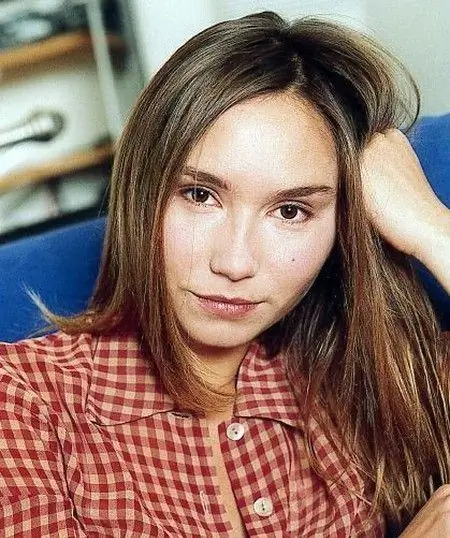 Studying at the university did not interrupt Drukarova's film career. Her most striking role during this period was Liza Radlova in the 1998 film "About Freaks and People", the scriptwriter and director of which was the famous Alexei Balabanov.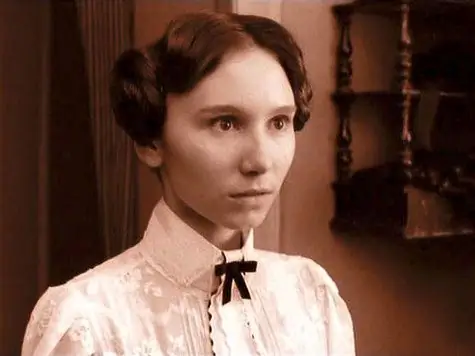 Moving to France
The idea of leaving her native country was not new for Dinara Drukarova: her mother constantly instilled in her daughter that she had to leave Russia "in search of a better life," and for this she needed to learn English and French.
In 1993, being a student, Dinara Drukarova starred with Pascal Obier in the film "The Son of Gascony". With the royalties received after filming, the girl went to travel the world. In Paris, she met a young Frenchman, the acquaintance turned into a love story.
In 1999, Drukarova received a higher education diploma, moved to Paris and got married. The marriage lasted only six months, but Dinara did not want to leave Paris.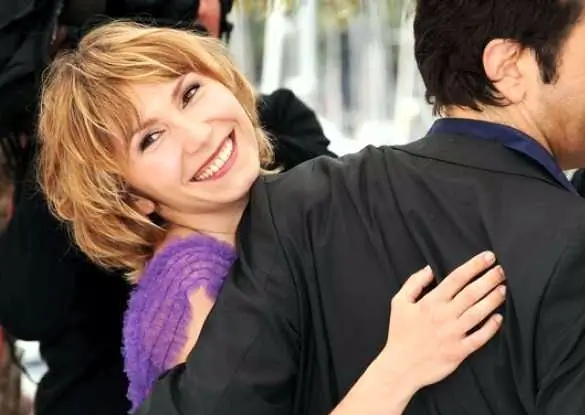 Film career in France
Dinara began to receive offers to act in French cinema - basically, they offered to play unfortunate women who came from Russia and the countries of the former Soviet Union, who could not arrange their lives abroad and were forced to go to the panel. This circumstance is due to the fact that the actress speaks French with a slight accent, so she cannot play French women yet. Dinara refused many such roles, she embodied some images on the movie screen.
The role in the 2003 film "Since Otar Left" directed by Julie Bertucceli turned out to be an interesting in Paris, and my mother and grandmother returned to Tbilisi. Another successful creative work of Drukarova was the role of Larisa in Eva Pervolovich's film Marusya (2013): a woman who came from Russia wanders around Paris with her little daughter Marusya. There were roles in other films: "Love", "Autumn", "Kaleidoscope of Love", where Drukarova starred with the famous Russian actor Vladimir Vdovichenkov, and others.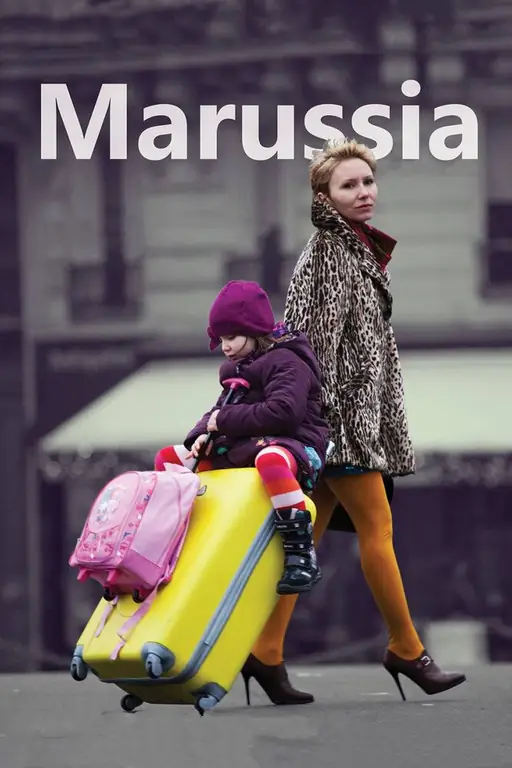 In 2018, Dinara first tried herself as a screenwriter and director: she shot a short autobiographical film "My Branch is Thin". The film tells how the heroine's Muslim mother died, and her daughter (Dinara herself plays in the film) decides to perform a traditional Muslim funeral rite, without knowing what and how to do; an outside woman helps her in this.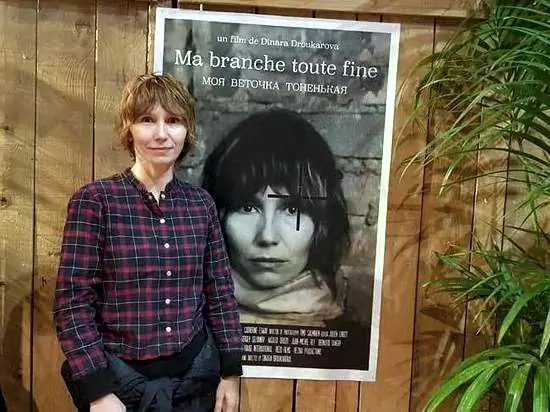 The actress is making plans for the future: she would like to appear in films of European, American, as well as Russian directors. Recently, she has been visiting her homeland more and more often. In addition, Drukarova has a lot of ideas for her own scripts and creative directorial ideas.
Personal life
After a short marriage and divorce from her first husband, Dinara Drukarova met her new love: French producer Jean-Michel Rey, founder of the famous distribution company Rezo Films. With Jean-Michel, who is 20 years older than Diana, she lived for a long time. The couple had two children: son Nail Pierre Anatole born in 2001 and daughter Dania Ludmila Colette in 2008. The first names of the children are Tatar, which was a tribute to the origin of their mother, Dinara. The second and third names were given in honor of the parents of Dinara and Jean-Michel. Nail is passionate about music, tries himself as a composer. Denmark attends gymnastics classes. Both the son and daughter of Drukarova are fluent in Russian and are proud of their Russian-Tatar roots.
The marriage of Drukarova and Rhea broke up, although the husband and wife each continue to live their lives on the same territory. They raise children together. Dinara Drukarova recently fell in love again: Belgian actor and musician Willem Wilvert became her chosen one. Drukarova plans to shoot a new film, where her lover will play the main role.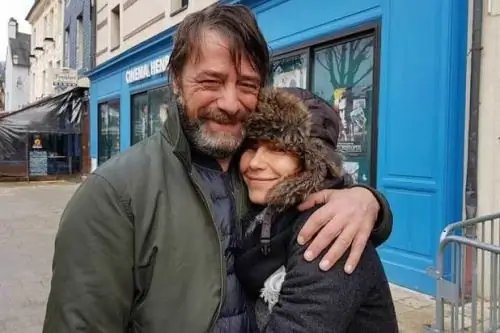 Life on a barge
An unusual fact of the biography of Dinara Drukarova is that almost from the very arrival in Paris, she lives on a barge. This very spacious and rather old ship called "The Song of Peace" is moored on the embankment of the river Seine, not far from the Champs Elysees. Drukarova likes the absence of neighbors, privacy and isolation from prying eyes, the cheaper cost of utilities, as well as the opportunity to go on a trip on the water with your home. The actress is delighted that, being in the center of the French capital, she lives at home in some separation from civilization.