Robert Lawrence Stein (known as R. L. Stein or Bob Stein) is an American writer, producer, screenwriter, and actor. Author of numerous horror books written especially for teenagers. Winner of the Ohioana Book Awards, Bram Stoker Awards, as well as a nominee for the Russian Masters of Horror award.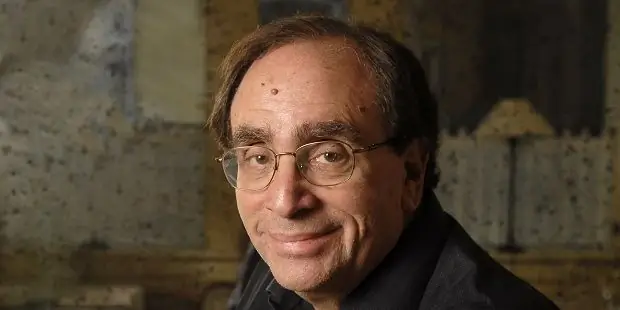 The creative biography of the author of numerous bestselling novels began at a very young age. When Robert was 7 years old, he found a typewriter in the attic of his house. He soon began to "publish" homemade comics and magazines, which he handed out to classmates.
Today Stein is one of the most famous authors of thrillers for children. Many of his works have been filmed and gained worldwide fame.
He is a screenwriter and producer of numerous projects that have won recognition and love of viewers around the world, including: "Nightmare Room", "Decoy", "Horror", "Horror 2".
Biography facts
Robert was born in America in the fall of 1943. He said more than once that all his ancestors lived in Russia and emigrated to the United States after the revolution.
The boy's father, Lewis Stein, worked as an ordinary employee in a grocery delivery company for cafes and restaurants. Mom - Anna Feinstein, was engaged in housekeeping and raising children, of whom there were three in the family.
At first, the Steins lived in the town of Bexley, where Robert spent his childhood. From an early age, the boy was very fond of fantasizing and writing horror stories about ghosts and monsters. In the evenings, he told them to his loved ones, scaring his brother and sister with fictional monsters, ghosts, vampires and werewolves. He was very fond of listening to radio plays based on the works of famous authors of science fiction. He also spent a lot of time reading books, magazines and comics, where the main characters were almost always fantastic creatures.
There was not enough money in the family and soon the parents decided to change their place of residence in order to pay less for the apartment. This happened shortly before Robert was due to go to school.
During the move, Bob found an old typewriter in the attic of the house, which he was incredibly happy about. Now he could print his works and show them to friends and classmates. Stein's first magazines were mostly humorous. He also tried to draw the characters of his comics on his own, but soon realized that he would not work as an artist.
At school, Bob became a real celebrity. His classmates liked his works very much, and the teachers were not very happy with the content of his stories.
Stein was very fond of reading, at an early age he knew literally by heart many famous myths, fairy tales, legends and fantastic works of famous and popular authors. Bob also loved cinema, giving preference to thrillers and horror films, and especially the TV series "The Twilight Zone".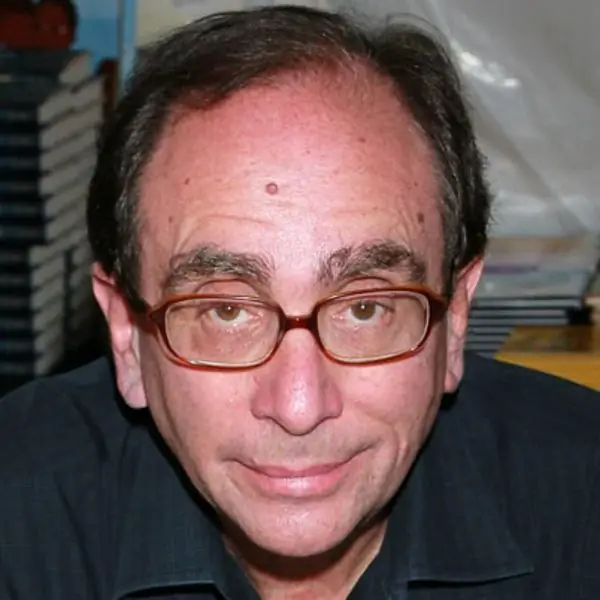 After completing his secondary education at Bexley High School, Stein continued his studies at Ohio State University in the Faculty of Arts. In his student years, he was the editor of a youth publication and published his own works in it, taking for himself the literary pseudonym "Bob Veselchak".
After graduating from university and receiving a bachelor's degree, Stein got a job at the school as a teacher of literature and history. A year later, he went to New York to start a writing career.
Creative way
At first, Stein could not find a decent job for a very long time. He had to earn extra money in a printing house and write small notes for newspapers and magazines.
A few months later he was offered a place in a youth publication that published fictitious interviews with representatives of show business. In the same period, several of his short stories in the horror genre appeared in one of the magazines.
Soon the magazine where he worked went bankrupt. Bob again had to look for a job, but he did not despair and believed that sooner or later the whole world would learn about his work.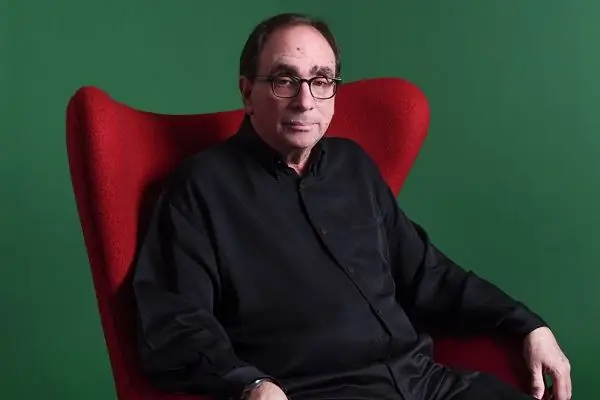 Stein only came to real success in the mid-1980s, when his wife gave her husband the idea of writing a horror series for children and adolescents. For several months, Bob composed a story about a young man who was haunted by the ghost of a dead girl. The book instantly became a bestseller, and a year later the second and third parts of the work were published. After that Stein began working on a series of novels for children called Fear Street.
From that moment on, Stein became one of the most popular authors of the horror genre for children and adolescents. He wrote almost 500 works, some of which were filmed.
Russian readers are well aware of the work of the writer. 175 of Stein's works were translated into Russian. He was twice nominated for the Masters of Horror Award.
Almost two dozen films were shot based on Stein's works, including the famous Goosebumps, Nightmare Room, R. L. Stein: Ghost Time","Decoy","Horror","Horror 2: Hectic Halloween". In 2020, the release of a new project "Street of Fear" is expected, the script for which was written by Robert.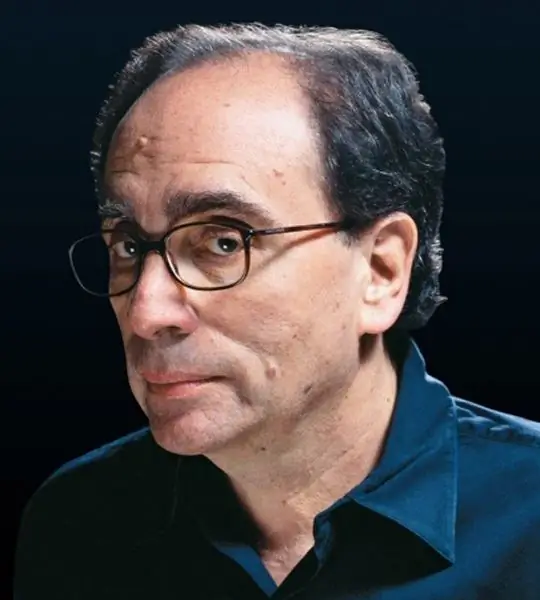 Personal life
In the late 1960s, Robert met his future wife, Jane Walhorn. The romantic relationship lasted several months and ended with a wedding on June 22, 1969. In the summer of 1980, the son of Matthew Daniel was born in the family.
A few years after their marriage, Jane, along with her longtime acquaintance, founded a small publishing firm called Parachute Press, which Robert joined. Soon he was invited to work on a new children's series and wrote the script for the show "Castle of Eureka". For this work, Stein won the Kids Choice Awards three times.
Robert has been living with his beloved wife for over 50 years.