August is the last summer month, so the weather during this period is often unpredictable: it can pamper with heat or cool with low temperatures along with heavy rains. However, it is still possible to predict what this month will be in Moscow.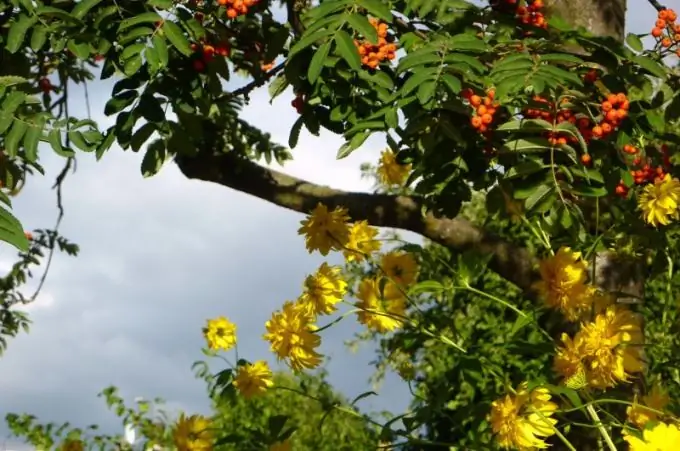 August is the final month of summer, which is characterized by different features in different regions of the vast Russian territory.
August in Moscow
It is possible to reliably determine what this month will be in Moscow only for a relatively short time before its onset. However, it is quite possible to draw general preliminary conclusions based on data on what temperature, humidity, precipitation and other climatic characteristics are typical for this month in the capital of Russia.
The weather in the city in August is often cooler than at the height of summer - in July. Moreover, if the beginning of the month can still be characterized by rather warm and even hot days, then closer to its end it almost always becomes noticeably lower. As a result, the average monthly temperature in Moscow in recent years has been about 21 ° C during the day and about 12 ° C at night. Since the nights in August are already quite cold, the water in the reservoirs where the townspeople usually swim cools down rather quickly, so in the second half of the month only the bravest dare to swim in them.
Another feature of August in the capital of Russia is often heavy rainfall. So, forecasters say that on average, out of 31 days of this month, only three weeks do without rain: in the remaining 10 days, it rains in the city with varying intensity.
Weather forecast
It is possible to predict the weather for August in Moscow only for a certain time before its onset, since it depends not only on the general trends characteristic of this month, but also on the specific trajectory of atmospheric fronts and other factors. So, usually long-term forecasts are formed by forecasters a month before the onset of the period under consideration, therefore, a relatively reliable forecast for August can be obtained no earlier than July.
Such a forecast is usually based on the largest and most noticeable trends in the Earth's atmosphere, which are likely to remain unchanged over a relatively long period. However, experts warn, the accuracy of such a forecast is most often no more than 70%, since the trajectories of air masses predicted by forecasters may change. In addition, the passage of local cyclones can influence the general trends in the atmosphere. Therefore, in order to obtain more reliable information, it is recommended to be guided by short-term weather forecasts for 1-3 days - their accuracy reaches 90% or more.